Best Self Cleaning Toilets 2023 [Easy To Clean Auto Washing]
Cleaning toilet is not something that a homeowner enjoys. When you are dealing with the ugly marks left behind, using a toilet needs some serious commitment. Another annoying factor is to deal with the flushing technology, which should be washed after each use. How about self cleaning toilets to get rid of such irritating issues?
Self cleaning toilets need minimal maintenance and don't need regular scrubbing. That's why the best self cleaning toilets are an excellent choice for modern bathrooms. Whether you are buying a new toilet or replacing the old one, these best toilets for staying clean will help to make the right decision.
Best Self Cleaning Toilets- Top Rated Toilets To Stay Clean For 2023
Quick Features
Manufacturing material Ceramic
Toilet weight 102.01 pounds
3D Tornado Flush technology
Automatic Open/Close Seat
This Washlet G400 dual flush self cleaning toilet comes with all the essential innovative features you are looking for. The automatic lid opens and closes to prevent hassle free use. You can also use a smart remote to use this feature. An automatic premise uses the incoming water supply to wet the toilet bowl surface. It helps to eliminate the waste and makes the toilet about 80% more effective than a typical dry bowl.
The specially contoured heat seat offers maximum comfort level. There is an integrated sensor to maintain the required setting between 82°F and 97°F. Get rid of the nasty cold shocks on the cold mornings and enjoy the warmth of the heated seat. Thanks to the automatic self cleaning technology, it cleans the wand before and after each use.
There are three adjustable cleansing features, including front, rear, and rear soft. The rear spray offers a pleasant and powerful water pressure, whereas the rear soft spray provides a larger radius to cover maximum space. The best part is its uses lower water pressure. Such a combination is ideal for comfortable and soft spray. The front wash has large, gentle drops for ultra-comfortable intimate cleansing.
Other notable features include the temperature-adjustable warm air-dryer for convenient drying. Thanks to the automatic flushing, the seat automatically flushes for hands-free operation. This self cleaning toilet also offers a seat sensor, water temperature control, skirted design, ADA compliant, and wand cleaning mode.
Pros
Five adjustable temperature and pressure settings
Warm air dryer and air deodorizer
Wand Position Adjustment
Auto Energy Saver mode
One year limited warranty
Quick Features
Manufacturing material Ceramic
Toilet weight 152 pounds
Auto Flush technology
Motion-activated Auto Open and Close Lid
Featuring a modern design, this WOODBRIDGE B0980S Smart Toilet comes with an elegant design and fine quality construction. The motion activated auto open and close lid welcomes you when you are near the toilet seat. When you the toilet, it automatically closes. Thanks to the powerful auto flushing technology, when a user stands up, it activates the self cleaning spray wand followed by a flush. If the power is out, there is a manual flush button for your convenience.
There is a heated seat equipped with an adjustable temperature setting. The specially designed counted soft close seat is heated to offer maximum comfort level. Featuring a warm air drying mechanism, this best toilet for self cleaning has an adjustable temperature setting. This function is helpful for mobility problems as the adjustable warm air dryer allows to get rid of the toilet paper and ensure no-clog issues.
When it comes to auto deodorization, the lightless catalyst ideally generates a catalytic reaction to eliminate harmful air pollutants and achieve deodorization along with the air purification from the source. The night mode feature provides cool blue night light in the bowl for dark bathrooms. Last but not least, there is an intuitive touch screen remote for wireless use.
Pros
Powerful automatic flushing system
Heated seat with soft close lid
Auto deodorization technology
Night light with touch screen remote
Powerful Warm Air Dryer
Quick Features
Manufacturing material Vitreous Chine
Toilet weight 50 pounds
VorMax Flush Technology
Removable Cleaning Cartridge
This modern self cleaning toilet comes with a single push button to activate the automatic cleaning mechanism. The most effective function is its triple power cleaning formula. It includes a VorMax Jetted Scrub, Smooth CleanCurve Rim, and Cleaning Power. Thanks to the VorMax Flush technology, it helps marinate a clean bowl in between AntiClean cleanings.
Another excellent feature is the removable cleaning cartridge.
This innovative cleaning solution lasts up to nine weeks. The fast, clean cycle is a one-minute cycle and is mostly used for regular upkeep, in between in-depth cleanings. The CleanCurve rim removes the removed surface where dirt and buildup hide typically. The best thing about the durable plastic is its no-slip bumpers combined with a quick-release button for effortless removal and cleaning.
The surface of the toilet is finished using an EverClean glaze which is ultra-smooth and convenient to keep clean. It comes with an easy lift-off, slow-close durable seat, and a decent sanitary lab. Other notable features include the Wax ring, one year manufacturer's warranty, and 4AA batteries.
Pros
Triple power cleaning action
Easy Lift-Off, Slow Close Seat
EverClean glaze surface
Battery Operated Cleaning System
Beautiful Chrome-plated Handle
Quick Features
Manufacturing material Vitreous Chine
Toilet weight 114.8 pounds
Automatic Flushing Technology
Automatic air deodorizer system
Another smart toilet with excellent features by WOODBRIDGE, this B0960S one-piece self cleaning toilet features an auto open and close seat for hands-free use. The automatic flushing smart technology activates with a spray wand as you stand up, and it is followed by a powerful flush. In case you are out of power, the manual flush button is there for your convenience.
The contoured seat is heated for maximum comfort, especially on cold mornings. Equipped with a powerful adjustable warm air dryer, the auto cleaning toilet eliminates the hassle of using toilet paper which leads to clogging issues. The automatic air deodorizer efficiently cleans the air around using powerful air filters.
A night light mode has a decent blue light to make the toilet appealing. Equipped with a Siphonic dual flushing system, it offers 1.6 gallons per minute and 1.0 gallons per minute. The best thing is that the flushing is super powerful and ultra-quiet at the same time. Additionally, you have a smart remote control, massage pulse functions, energy-saving mode, and safety on/off sensors.
Pros
Auto Open & Close Smart Toilet
LED night light
Smart remote control
Dual flushing technology
Self cleaning nozzles
Cons
No bolts for floor installation
Quick Features
Manufacturing material Vitreous China
Toilet weight 110 pounds
Automatic flush and motion-activated lid
Intuitive touch-screen remote
With the combination of powerful performance, a deodorizing system, and bidet functionality, this best self cleaning toilet provides a comfortable experience. Thanks to the innovative tankless design, the Karing toilet comes with smooth and sloping curves to make cleaning effortless for you. Also, the self rinsing bidet wand gives a more hygienic experience.
This smart toilet has a Power Light technology and comes with a Water Sense label. Equipped with a powerful dual flushing system, including 1.28 gallons per flush to help you save water, the toilet features LED night lights to illuminate the bowl for additional convenience. The smart touch remote makes controlling straightforward. There are motion-activated sensors to automatically open and close the toilet when you reach and leave the toilet.
This elongated self cleaning toilet features a Carbon filter to neutralize nasty odors for up to one year. You can easily control desired settings for air dryer, heated seat, and water temperatures with the touch screen remote control. Also, there is a control panel for managing the toilet. Plus, the toilet is backed by three years limited warranty.
Pros
Easy-to-clean design
Self-rinsing bidet wand
Heated seat with motion sensors
Water-saving flushing mechanism
Three years warranty
Quick Features
Manufacturing material Stainless steel
Toilet weight 134 pounds
Heated seat and water heater
Self cleaning nozzles
One of the most stylish self cleaning toilets available on the market, Woodbridge T-0008 is a perfect combo of styling and functionality. This elongated one-piece self cleaning toilet features a modern design and perfectly fits all bided seats effortlessly. Featuring a low skirted profile, it is made for a comfortable height to ensure ultra-comfort for knees and back pains.
It is equipped with a water heater that offers a consistently warm water supply. Thanks to the heated seat, the toilet offers five temperature control settings. Additionally, there is a warm air dryer for extra comfort. When it comes to cleaning, the manufacturer has equipped it with a quick-release seat for hassle free cleaning.
One useful feature is the energy-saving mode that helps to save energy. There is a fully glazed flush system combined with super quiet and powerful flushing. It has both safeties on and off sensors. Additional features include adjustable water pressure, water sense, and gentle massage pulse functions.
Pros
Super Quiet & Powerful Flushing
Quick Release Seat for Easy Cleaning
Low and low profile skirted design
Five adjustable temperature settings
Built-in LED Night light
Quick Features
Manufacturing material ABS & Ceramics
Toilet weight 90 pounds
Automatic flush and heated seat
Remote control
A new smart toilet for modern bathrooms, the Vehpro smart toilet comes with auto sterilization cleaning. The liquid medicine perfectly cleans the private parts of the nozzle for superior performance. One unique feature of this self cleaning toilet is the auto or foot kick open and close lid. The seat functionality also adds convenience and sanitation to improve the overall experience.
There is an independent posterior and feminine wash system. It includes self cleaning nozzle, pulsating washing, and four gear water temperature. The four gear warm air dryer ensures comfort experience for those with mobility problems. The heated seat offers four gear temperature settings to allow you to set it according to your needs. You can comfortably use the toilet on cold mornings.
An air purification system eliminates unpleasant odors through an ionized carbon filter. Thanks to an automatic and powerful flushing system, it flushed automatically when you leave the toilet seat. Other notable features include IPX4 waterproof rating, manual knob, remote control, LED screen, night light; Nano glazed surface, mute cover, and reliable double-layer filter to remove impurities in the water.
Pros
Automatic/Foot Kick Open/Close Seat
Powerful Warm Air Dryer
Air Purification System
LED screen and Night light
Easy to clean Nano glazed surface
Buying Guide To Choose Right Self Cleaning Toilet
Self cleaning toilet is an ideal smart bathroom essential for every home. They provide maximum convenience and help to solve a variety of cleaning issues.
Buying such a toilet can be an easy task if you what about the essential factors before making a decision. Here are the factors that should be considered for picking the suitable self cleaning toilet for your bathroom.
What is Self Cleaning Toilet?
As the name suggests, self cleaning toilet features a design that automatically cleans and disinfects your toilet bowl without manual scrubbing. There is a specific flush button or a handle that activates the cleansing and disinfecting mechanism to reduce the issues of unhygienic and unsightly stains accumulation. The prominent features of self cleaning toilets include
Special cleaners and coating materials
Unique toilet bowl design
Advanced cleaning elements
High water pressure
Unique Toilet Bowl design
Typically, toilet stains tend to develop in various parts of the bowl where water from the flush doesn't remove the waste properly. Such waste accumulation leads to nasty stains, especially when the toilet is not cleaned on a regular basis.
That's where the unique toilet design limits the number of creases where the waste accumulates with self cleaning toilets.
Most self cleaning toilets have non-porous finish glaze that deters waste from getting where it should not.
Distinctive cleaners and coating materials
A self cleaning utilizes special cleaning disinfectant agents. Such material is typically coated onto the bowl to discourage waste accumulation. Most toilets have disinfecting material that is released with every flush.
One excellent feature of self cleaning toilets is high water pressure flushing. The high water pressure eliminates waste that may stick to the porcelain bowl in traditional toilets.
Advanced cleaning elements
A luxury self cleaning toilet has advanced cleaning and disinfecting element, including UV lights. The small UV lights are installed on the underside of the seat lid. These lights interact with available cleaning solutions in the h water bowl's photo catalytic ceramic cast and the water. The combination of such technologies helps to deep clean the toilet after each flush.
Self Cleaning Toilet Pros
Powerful flushing system
Eco-friendly design
Smart features including UV light, automatic flush, and heated seats
Prevents harmful bacterial growth
Water-saving technology
Self cleaning toilet
Cons
High price
Some toilets need special cleaning packs
Essential Factors to consider
Size matters a lot when you are finding a toilet for any bathroom. The size of your bathroom and the size of the toilet seats are vital. You should not compromise on the size of your toilet seat.
Smaller toilets are an idea for limited spaces, whereas large size bathrooms with maximum comfort are best for wide spaces. Consider the size of your bathroom before making a purchase.
Buying a self cleaning toilet means getting rid of the everyday cleaning hassle. So, you have to take some time before choosing the right one for your needs. These toilets are more expensive than typical toilets, and if they are not effective for self cleaning, why would anyone invest?
Make sure to select the mode with self cleaning wands and should care about their hygiene through UV light or eWater.
You have to maintain the exterior of the self cleaning toilets manually as they can't perform external cleaning.
Make sure the toilet comes with a quality fitted nozzle. It's the nozzle that helps to keep the toilet seat and clean around the clock. Such nozzles provide different ways of cleaning, such as pre-misting. Remember, plain water is effective in cleaning the surface, but it will not clean the worst bacteria from your toilet thoroughly.
That's where you need fitted nozzles that utilize electrolyzed water and UV light to remove the most harmful bacteria. These nozzles give a stress-free life without dangerous germs.
A distinctive cleaning feature is known as pre-mist. In self cleaning toilet bowls, electrolyzed water stays in action all the time.
The water starts operating before and water use to ensure that the bowl is appropriately sterilized before every use. In simple words, it is a cyclic procedure, so you never fear exposure to unhealthy microbes.
If you don't want to buy toilet paper, self cleaning toilet is the best solution to your problem. If you are looking to get rid of toilet paper, choose a toilet with a built-in warm air dryer. This function is an ideal alternative to dabbing your skin with toilet paper.
There are different toilets shapes available on the market. The best way is to select the perfect match for your bathroom style. If your bathroom is small, the best toilet small spaces featuring the compact, sleek design are made for you.
You can also find luxurious models at a high price that provide fabulous interior and exterior features. The shape of the toilet is not limited to its appearance but also includes a toilet bowl. A toilet with maximum comfort has a bowl measuring 28 inches or more.
There are two famous toilet shapes available, including conventional and unconventional toilets.
Conventional toilets are the best fit for all spaces. They blend perfectly with all types of settings.
The unconventional shape is different as it is specially crafted for particular bathrooms in terms of design and size.
Comfort is one of the crucial factors of every toilet. The heated seats are the perfect addition to provide maximum comfort.
It maintains the ideal temperature and ensures a naturally preserved temperature. There are also remote-controlled toilets for convenient temperature control.
Using such smart devices allows personalizing the heat settings. Additionally, you can also alter the temperature for two users depending on their personal choices along with memory settings. Ensure to select a self cleaning toilet with all mentioned features.
Heating technology is standard nowadays. You can enjoy this mechanism in various bathroom accessories. The heated seat provides an ultra comfortable experience and is ideal for colder climates. There is also a regulator in the heated seat to adjust the temperature according to your preference.
A self cleaning toilet should do everything by itself, but they must have manual adjustments for users. Make sure to check the adjustment settings before buying. Check for pressure adjustments, temperature controls, and personalized memory settings for every user.
Choose the model with a remote control or a separate panel for setting controls. Remote control provides excellent user-friendliness and helps to save time. However, make sure to look for the versatile model as one should not only be dependent on the remote control. Also, a toilet should allow commanding itself manually.
The modern models are known for their flawless craftsmanship and innovative technology. Do you know you can connect your smartphone to a self cleaning toilet? Yes, it is easy to synchronize a smartphone to the toilet for reliable and swift operation.
Additional features include an air deodorizer for odor and bacteria extraction.
If you want to simply self cleaning toilet in two words, it should be complete safety and hygiene.
No one wants to touch the seat lit to prevent germ contact and maintain hygiene after toilet use.
There are different models available with an automated lid. The lid closes behind the user as soon as they start walking away. The lid may be noisy or super quiet with soft-closing technology.
Choosing the one depends on your personal preferences. A soft-closing lid is recommended for children and elderly persons.
One exciting feature of self cleaning toilets is the auto flushing technology. When the lid closes, the system starts working automatically. As you move, the sensor comes into action and flushes out the waste.
However, make sure to consider how long the sensor takes to remove the waste from the toilet bowl. Check the efficiency of various models and compare their flushing time.
Adjustable temperature settings
There are self cleaning toilets with additional features like a fast-drying technology. The adjustable temperature settings help to dry out the toilet and remove the water stains by keeping the toilet spotless.
Also, the deodorizing feature helps to kill the foul smell. It removes the odor and replaces it with an elegant fragrance. For dark bathrooms, self cleaning toilets provide LED nightlights.
An essential feature to ensure confident installation is the warranty of the toilet. It primarily depends on the price of the toilet. Make sure to choose the toilet with an extended warranty as you can make use of it in case of any inconvenience.
Frequently Asked Questions (FAQs)
Do I need to maintain self cleaning toilets manually?
Well, self cleaning toilets are designed for automatic cleaning. However, external parts should be cleaned by hand or manually to maintain the self cleaning toilet in the best possible shape.
Is self cleaning toilet better than a conventional toilet?
Yes, self cleaning toilets are better than conventional toilets in many aspects. They provide automatic flushing, warm air and water, heated seat, hands-free use, and many other innovative features. However, self cleaning toilets are more expensive than conventional toilets.
How do self cleaning toilets work?
Self cleaning toilets are equipped with a special mechanism that keeps the toilet clean, disinfected, and eliminates unpleasant odors. They have a bidet wand to provide warm water consistently with adjustable temperature settings. They also help to reduce stains and offer effortless maintenance.
Final Words
Self cleaning toilets are getting popular for their outstanding features and convenient installation. However, these self cleaning toilets are more expensive than traditional toilets, and you have to spend about double the money to buy them. Don't hesitate to invest as they are a one-time investment to enjoy automatic flushing, heated seats, remote control, and above all, a comfortable overall experience.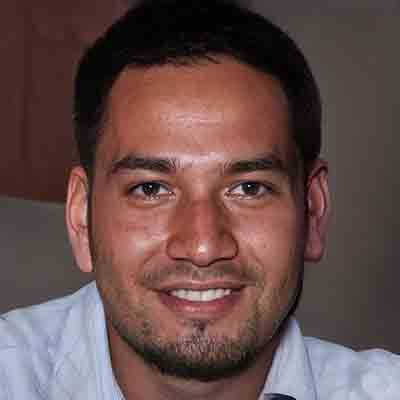 Hello, I'm James Christopher, and I've spent the better part of the last decade immersed in the world of plumbing, specifically focusing on toilets and their intricacies. My journey into the world of plumbing was filled with twists, turns, and a healthy dose of curiosity.
I vividly recall my humble beginnings as an apprentice in a small plumbing firm. The first time I laid my hands on a wrench and peered into the depths of a toilet tank, I was awed and a little apprehensive. But that sense of curiosity drove me to learn more about these seemingly mundane fixtures.
Over the years, I've had the privilege of working on countless toilet installations and repairs. I've seen everything from the oldest, most stubborn toilets that seemed like relics from another era to the sleek, modern models with all their advanced features. Each toilet had its unique personality and set of quirks, and it was my job to decode their mysteries.
Toilets are not the most glamorous topic of conversation, but they are essential to our daily lives. We often take a well-functioning toilet for granted, but when things go awry, it can be a real headache. That's where my expertise comes into play.
Through my years of hands-on experience, I've encountered many toilet problems, from the mundane to the downright perplexing. I've tackled insurmountable clogs, leaks that left homeowners scratching their heads, and flushing issues that defied logic. But I've learned something new with each challenge and honed my skills.
I'm excited to share my knowledge and insights with you through the blog https://toiletsadviser.com/. Whether you're in the market for a new toilet and need guidance on choosing the right one, or you're facing a frustrating toilet problem that needs fixing, I'm here to help.
At toiletsadviser, I'll draw from real-world experiences to provide practical advice and solutions. I'll demystify the world of toilets, making it easier for you to understand how they work and how to keep them in tip-top shape. I've covered you, from reviews of the latest toilet models to step-by-step troubleshooting guides.