Best Toilet Brands For 2024 [Top Rated Manufactures List]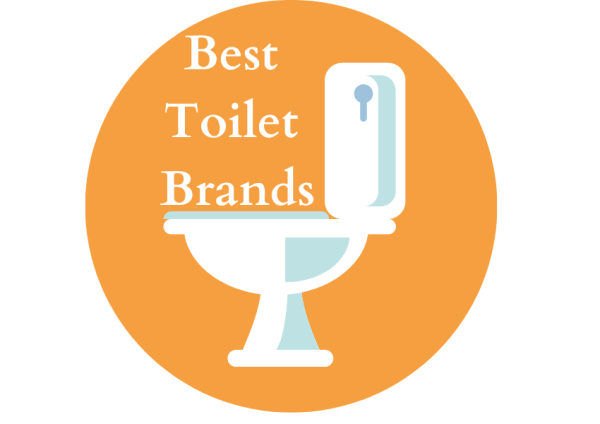 Have you ever considered the importance of toilet brand while choosing the toilet for your bathroom?  Just take a look, the market is full of top-quality toilet brands with high-quality manufacturing and distinctive features. Despite many similar-looking toilets, the best toilet brands produce durable, comfortable, and affordable bathrooms while flushing quietly and efficiently.
Top-quality toilets meet the highest standards of comfort and design, use premium materials, and plan for maximum power efficiency. There are plenty of top-quality bathroom companies that design luxurious toilets with the latest technology, or you can choose a reliable, eco-friendly product that offers low water consumption and high performance.
This list provides information on the top brands of toilets to help you find high-quality fixtures. Kohler, American Standard, and Toto are some of the best toilets on this list. The brands below are top-rated for both their quality and affordable prices.
Best Toilet Brands For 2024- Most Popular Brands On The Market
Kohler, a leading toilet manufacturer in the United States, offers clean designs and quality engineering at affordable prices. With a long and respected history, this manufacturer was founded in 1873 as a foundry for cast iron.
It wasn't until more than fifteen years later, when founder John Michael Kohler added enamel coating and decorative feet to a cast-iron horse trough, that the iconic claw foot tub was born. Due to this new design idea, the company changed course and began producing bath fixtures and products.
With the help of Kohler, plumbing products have become more functional and stylish in recent years. The company offers a variety of freestanding and wall-mounted toilets, each with its styling and features.
Depending on your bathroom's layout, design, size, and color, you can choose a Kohler toilet that matches it. Kohler toilets offer excellent flushing performance as well as being eco-friendly and low-flow.
The manufacturer offers custom-height toilets that are ADA compliant and self-cleaning toilets at a reasonable cost for homeowners who regularly use the product. The range of prices for Kohler toilets is broad, but overall, the brand is affordable.
Reviews about Kohler toilets have said that the company produces products that are among the best on the market. There is no better choice for homeowners looking to purchase a cheap flushing toilet.
Even though one of the best toilets brands that appear as standard features to any home, Toto has a decidedly different philosophy when it comes to toilet design. People tend not to think about changing the way they use their toilets because their purpose is so specific and low-tech. Still, this company leverages engineering, research, and development advances to make the bathrooms more technologically advanced.
Its customers have taken advantage of this by designing efficient, robust various newest, and sustainable lines of toilets. The stylishness of Toto toilets goes beyond that as well. People have crafted delicate porcelain objects in Japan for many centuries. Toto thinks even bathrooms can be beautiful because it pays homage to the artistic tradition.
Thus, their toilets characterize by an excellent balance of form and function. Despite this, there are costs involved. The toilets of Toto range in price from cheap to expensive, depending on the model.
Founded in 1875 as the Standard Sanitary Manufacturing Company, American Standard is one of the oldest companies in the industry. Several years later, they merged those businesses with other small plumbing manufacturers, and a new conglomerate quickly emerged as an industry leader.
Compared to the product lines of other major manufacturers, American Standard toilets tend to be very competitive in pricing. Commercial spaces often look to them for bathroom installations because of their affordable price point. Moreover, American Standard has made it a point to ensure its toilets are eco-friendly by using low-flow mechanisms that can still powerful flush effectively.
American Standard offers budget-friendly products that have regard for their performance. This company takes pride in its low clogged toilets and its efficiency in reducing water use.
Duravit manufactures the best toilets on the market and other plumbing accessories in Germany. Due to its ability to blend technology and design, the company has grown beyond its competitors. Founded in 1817 as a company that made earthenware items, such as bowls, plates, and cups, this business has operated ever since. 1956 was the year when they began producing sanitary ceramics.
DURAVIT offers wall-mounted and free-standing toilets in a full range of styles. In addition, you can choose from several rimless toilet designs. Rimless toilets consider being as hygienic as traditional toilets that have rims.
They offer several innovative products, including the Senso Wash shower toilet, an innovative product that combines a toilet and bidet and works via remote control. The deluxe toilet models can be pretty expensive, even though Duravit offers affordable models at lower to mid-range price points.
A coating called "WonderGliss" also applies to Duravit toilets. Dirt and limescale may not be able to attach to this smooth surface due to this baked-on coating. By using a soft cloth and mild cleanser, you can easily keep the toilet clean.
Duravit toilet seats also feature a soft-close feature, which is such that they close silently. The toilet seat lowers automatically, gently and quietly, with just a gentle tap of the lid.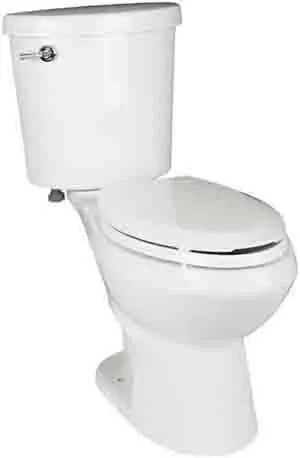 The Jacuzzi's is another top-rated toilet brand that also manufactures hot tubs, pools, saunas, baths, and toilets, among other products. As Jacuzzi focuses primarily on bathtubs and their bathrooms are relatively simple, the selection of toilets it has is relatively limited. Toilets that are part of Jacuzzis have elongated bowls for extra comfort; otherwise, they don't have many additional features. With a variety of quality, affordable toilet products, the brand is an excellent choice for consumers concerned about pricing.
Right now, there are very few toilets from Jacuzzi. Among their products are one-piece toilets, round toilets, and elongated toilets. Jacuzzi® toilets are of the highest quality, as you can imagine. This type of toilet runs efficiently and is easy to maintain. The flushing performance exceeds all industry standards, and the seat height is compliant with ADA standards.
Sterling is part of Kohler and has been in business since 1907. It is because of this that you can trust Sterling to produce quality toilets. Sterling and Kohler® are under the same umbrella, so you'll find similarities between the two brands. However, there are some differences between them.
In general, Sterling offers a diverse selection of designs and colors and different design styles, and rounded or elongated profile options. One of the things that Sterling toilets are known for is their affordability.
Sterling builds high-quality toilets that are durable and convenient for families worldwide, unlike many other toilet brands. With a portion of Kohler's capital, Sterling understands that a nice toilet is only part of excellent engineering, construction, and design.
Known for its solid and sturdy toilets, the company dedicates to providing products that can withstand everyday use. In addition to being easy to install and maintain, Sterling toilets are also simple to clean, which is another appealing feature for pragmatic consumers.
The best brand for plumbing fixtures, Gerber has been in business since 1932. For its intensely powerful flush, the avalanche is one of their most well-known and award-winning models. There are various styles offered by Gerber, including wall mounts, floor stands, one-piece, and two-piece designs, and ergonomic sorts.
The advanced flush technology that Gerber toilets utilize has earned them an excellent reputation. The flush is quick and thorough due to dual-fed siphon jets. The Clean Power flush is what Gerber calls it. The toilets from Gerber also come with 3-inch flush valves. Water flow is faster and more powerful when this occurs. Gerber also uses a quality Fill Primary valve to fill the tank after every flush.
With WaterSense certification for low water consumption, Gerber toilets are eco-friendly. Water consumption per toilet is 1.28 gallons, while the average toilet uses 1.6 gallons. As well as using less water, Gerber toilets are also rated as High-Efficiency toilets. Gerber toilets are the best choice for saving water and money.
Various styles of toilets are available from Gerber. Despite a slightly higher price tag, Gerber's best toilets are still significantly cheaper than the average toilet. Buying a bathroom that's both durable and sustainable can be worth a little extra money for many people.
The modern toilet brand is a relatively new entrant to the plumbing industry, Woodbridge Plumbing, was founded in 2005. However, sometimes an innovative idea will shake up things. In keeping with the latest technology, Woodbridge toilets combine sleek, contemporary design with the latest technology.
Woodbridge toilets offer more than most toilet manufacturers do, including ADA-compliant options and high efficiency. Some of these features are heated seats, soft-close lids, and LED daytime running lights. Woodbridge offers a similar feature set, but it costs less than $800 compared to other companies.
Currently, this online retailer is gaining popularity as it focuses on selling kitchen and bathroom goods. Efficiency toilets come with a lifetime warranty from the company. The Woodbridge toilet is made in Cerritos, California, and has a distinctive appearance. Whether you want a dual-flush elongated smart toilet, a smart flat-wall toilet, a rounded toilet, or a square-looking toilet, you'll find it here. There's a toilet for everyone.
With fewer than 50 employees, Swiss Madison is another new toilet manufacturer and has the most innovative toilets. Their relatively young age has not prevented them from crafting toilets with a unique style and sophistication.
There are also touchless features, such as remote controls, to ensure the device is genuinely hygienic and touchless. Swiss Madison toilets are affordable for their lower models but are significantly more expensive for the more advanced models.
This beautiful, smooth design makes clean-up easy, and it is straightforward to maintain. There is no gap between the tank and the bowl, which is an excellent feature for many people. There is just the right amount of Comfort Height.
The slim design and the multitude of space-saving features make it a perfect bathroom accessory. Slow-closing toilet seats are suitable for children and adults. Elegant and modern, this design will complement any decor.
Most people treat a toilet simply as a valuable piece of household equipment, but Anzzi looks at its products from a different perspective. Despite their utility nature, the company believes toilets should be sleek, stylish, and beautiful. They use a special alloy on hardware like toilet handles, which gives the design an unmatched sparkle, which sets the brand apart from other manufacturers.
Anzzi's products are not just beautiful, but they also address individuals' needs. In addition, the supplier offers models that are ADA-compliant and that correspond to every bathroom size. There is no doubt that Anzzi toilets are expensive, but they are well worth the money.
One of the company's featured products is the ODIN series toilet by Anzzi. These vitreous china plates are long-lasting, as they are certified by Rhino Alloy. With its dual-flush design, this model offers a stunning example of modern design and helps you to save both water and energy without sacrificing efficacy. You can flush once and forget it with the Anzzi Flush and Forget toilet.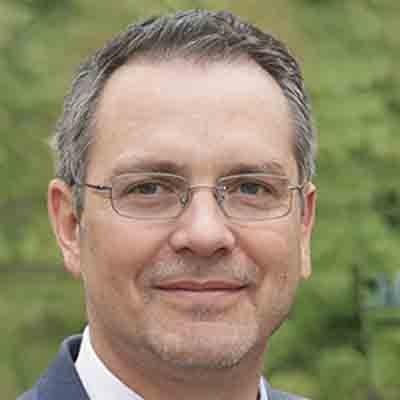 I'm Alex Miller, a specialist in all things toilet plumbing. With over 5 years of dedicated experience in the field, I've seen it all and fixed it all when it comes to toilets. Whether you're dealing with a stubborn clog, a leaky tank, or just looking for the best toilet for your home or commercial space, I've got you covered.
My journey as a toilet plumber has taken me into countless homes and businesses, where I've tackled many toilet issues. From the most common problems to the trickiest of challenges, I've honed my skills to ensure your toilet works flawlessly.
At https://toiletsadviser.com/, I'll share my expertise and insights to help you keep your toilet in top-notch condition. Plumbing issues are frustrating, but with the right guidance, you can avoid them or resolve them swiftly. I aim to simplify your life by providing easy-to-understand tips and solutions for common toilet plumbing problems.
I'll also review the best toilets and brands available on the market. With so many options, choosing the perfect toilet can be overwhelming. That's where my expertise comes in. I'll break down the pros and cons of different models, helping you make an informed decision that suits your needs.
So, whether you're dealing with a troublesome toilet issue or simply looking to upgrade to a more efficient and comfortable throne, stay tuned to https://toiletsadviser.com/. I'll be your trusted source for expert advice and recommendations in the world of toilets.