Best Toilet For Seniors & Elderly 2023 High Rise Tall Toilets
As you get older, sitting down and standing up on the toilet becomes a severe issue. Attending the washroom is inevitable, and when you are not able to sit on your toilet comfortably, it can be a serious issue for seniors. Thanks to the best toilets for seniors, they offer ultra comfortable use with their convenient features and usability. From height to flushing to cleaning, comfort height toilets have special appeal for seniors and children.
However, choosing the right one for your needs and bathroom design can be one tough task. Of course, everyone has to go through the first buying process at least one time in his life. Toilet height, flushing power, manufacturing material, toilet design, installation and cleaning, everything matters. Take a look at the best selling toilets for serious based on the above mentioned factors.
Best Toilets For Seniors- Top 7 Comfort Height Toilets For Elderly Persons For 2023
Quick Features
Manufacturing material Ceramic
Installation method Floor mounted
Toilet Shape Round
Height 16.5 Inches
A two piece comfort height toilet with easy to use features, Kohler K-5481-0 comes with a compact design for ideal fitting in small bathrooms. Equipped with comfort height, the toilet provides chair-height seating for ultra convenient sitting down and standing up. This best toilet for elderly persons is one of the most powerful flushing toilets available on the market.
Equipped with Class Five Flushing technology, this floor mounted toilet creates a strong siphon during flushing to provide plug free performance and effective rinsing for a clean bowl. The 1.28 gallons flush setting not only saves water but doesn't sacrifice flushing power. Installation is super easy with a dry lock mechanism. This is one fast and foolproof install system to prevent leaking caused during the standard installation.
The toilet is available in 10 inches, 12 inches, and 14 inches rough in sizes. With its clean, straightforward, and efficient performance, the comfort height is a perfect combo of style and function. There is a polished left hand chrome trip lever. KOHLER is offering one limited warranty for this two piece durable toilet.
Pros
Simple, two piece design
Left hand chrome trip lever
Class Five® flushing technology
Three-bolt quick-connect installation
One year limited warranty
Cons
Seat included in the package
Quick Features
Manufacturing material Ceramic
Installation method Floor mounted
Toilet Shape Elongated
Height 20 Inches
The Convenient Height Co. ensures elegance and performance with this modern two piece elongated toilet. Featuring a powerful dual flush system, the toilet uses 1.28 gpf to remove solid waste and 0.9 gpf for liquid waste. One of the best features of this toilet is its 20 inches convenient height. Compared to standard toilet heights, the toilet makes sitting down and standing up super convenient.
Another standout feature is the baseboard heater fit. The back end and structural reinforcement frame of the bowl are designed, so the baseboard perfectly fits behind a convenient height toilet. There is a durable flush actuator added to connect it to the metal handle through a reliable connection. Thanks to the 20 inches tall bowl trap way, the toilet provides a powerful gravity-based flush.
The easy access horizontal handle is another useful feature for seniors and kids. One unique feature that got my attention was the leaner tank design to keep the line flow graceful and make the toilet an ideal pick for modern bathrooms. The slow closing plastic toilet is durable and can easily facilitate user weight up to 220 lbs. You can easily detach the seat for convenient cleaning and replacement. Other notable features include essential installation accessories, a user manual, and excellent customer service.
Pros
Highly durable flush actuator
Slow closing toilet seat
Powerful dual flush system
Solid metal handle
Easy to install and clean
Quick Features
Manufacturing material Ceramic
Installation method Floor mounted
Toilet Shape Elongated
Height 16 Inches
This TOTO Drake Two-piece elongated toilet with 10 inch rough-in comes with a classic high profile design that is durable and powerful enough to work within both commercial and residential use. Manufactured with premium materials and constructed to ensure long lasting use, the toilet is powered by a GMAX flushing system. The prime appealing factor of this advanced flushing technology is its 125% wider flush valve compared to standard valves.
The siphon jet offers improved flow and draws water into the elongated bowl more quickly and forcefully. The high-profile concealed design is an excellent addition for convenient cleaning and installation. There is a wide 3 inches flush valve to remove large waste efficiently. When it comes to clogging issues, the large 2.15 inches glazed trapway prevents clogging. Remember, the toilet has single flush technology that uses 1.6 gallons of water.
Equipped with a chrome trip lever, the two piece comfort height toilet is easy to install and clean. Although the toilet doesn't have a seat but you can purchase a SoftClose or any other seat to complete the seat. Its large water surface makes cleaning effortless. Last but not least, the manufacturer is offering 1 years warranty.
Pros
Large glazed trapway
Powerful GMAX Flush Technology
Classic high-profile design
Chrome trip lever
Decorative two piece design
Cons
No seat included in the package
Quick Features
Manufacturing material Ceramic
Installation method Floor mounted
Toilet Shape Elongated
Height 16 Inches
A compact sized toilet for small bathrooms, this DeerValley DV-1F026 comes with floor mounted installation method. The modern standard one piece toilet has a sleek ADA design to make the toilet a perfect fit for modern bathrooms. Equipped with Siphon flushing, the toilet has a full flush of 1.28 gallons per flush and a partial flush of 0.8 gallons per flush. The best thing about elongated one piece skirted design is that it is easy to clean as compared to two piece toilets.
The dual flush toilet has a fully glazed flush with a super quiet and powerful flush to prevent clogs and leaks. One of the best features of this toilet for seniors is its soft close seat to prevent loud slams at night. Additionally, the toilet seat material is durable enough to facilitate heavy weight person.
Designed for this compact toilet, the easy release seat has three steps for operating, including click, remove, and installation. The stainless steel seat hinges keep the toilet seat in place and don't lead to loosening issues. Other notable features include high quality wax rings, installation instructions, and floor bolts.
Pros
High quality Soft closing seat
Super Quiet & Powerful Flushing
Push Button Removable Seat
Compact design with powerful dual flush
One year limited warranty
Quick Features
Manufacturing material High Density Polyethylene
Installation method Portable
Toilet Shape Elongated
Height 16 Inches
Enjoying outdoor gatherings isn't limited to the young generation, but the main problem for serious is limited mobility. Thanks to this best portable toilet for seniors by SereneLife, you don't need to dig holes. The carrying case of the bathroom is specially designed for both indoor and outdoor activities. The capacity of 3.2 gallons of water is good enough for 50+ times flushing. Equipped with 5.3 gallons of waste tank, it can conveniently store both solid and liquid waste overnight.
Manufactured from high density polyurethane material, the portable toilet comes with a splash free rotating pour spout. Additionally, there is a piston pump flushing mechanism for quick and discreet emptying when the tank is full. What attracted me most was the double sealed drain valve of the toilet to protect the package against leaks and nasty odors.
Anti-rust, anti-corrosion, durable and long lasting, this lightweight also has a waste tank tube with a cap for added convenience. One great thing about the flushing system is complete 360-degree cleaning. However, it is essential to empty the tank when full to avoid any inconvenience. If you have any complaints, you can contact customer service and also available one year manufacturer warranty.
Pros
Portable toilet bag
Leak proof and odorless design
Compact, lightweight, and portable
Splash free rotating pour spout
Double sealed drain valve
Cons
Small seat with limited sitting space
Quick Features
Manufacturing material Ceramic
Installation method Floor mounted
Toilet Shape Elongated
Height 17.3 Inches
A modern toilet with an ADA height design, this one piece elongated toilet comes 17.3 inches in height to make seating comfortable for strain free sitting and standing up. Equipped with powerful Siphon flushing technology, the toilet has dual flushing, including 0.8 gpf for partial flushing and 1.28 gpf for full flushing. Not only is the flushing powerful enough to remove large waste, but it also helps to save up to 16,500 gallons per year.
The maximum performance flush score of the toilet is 1000 grams which makes it one of the best toilets for large waste for seniors available on the market. There are a 2 inches large trapway to prevent leakage and blockage issues. Smooth-sided, its ceramic glazed surface is convenient to clean and maintain its new appearance.
The super quiet, soft close seat with quick release design allows to eliminate the hassles of ugly slams. Also, you can quickly install and remove the seat without any problem. This toilet fits both 7/8 inches and ½ inches water lines. Also, the rough of 12 inches allows quick waste removal. The dual flush button is located on the top of the tank for convenient flushing. Additional accessories include a wax ring, floor bolts, one year manufacturer warranty, and installation instructions.
Pros
The powerful dual flushing mechanism
Fully glazed trapway
Super Quiet Soft Close Seat
Easy to Clean Surface
Quick installation
Quick Features
Manufacturing material China
Installation method Floor mounted
Toilet Shape Elongated
Height 17.3 Inches
Equipped with an elegant appearance of the Memoirs collection with a classic design, KOHLER K-3816-7 is a two piece toilet that offers water-saving flush performance. The high efficiency of 1.28 gallons per flush is good enough for both liquid and large waste removal. The elongated bowl is perfectly positioned at a convenient height for optimum comfort and ease of use.
The AquaPiston canister allows water to flow into the toilet bowl from all sides to offer 360 degree cleaning. Not only has it improved the power but the effectiveness of the flush. One of the prominent benefits of durable canister design is its excellent leak proof performance compared to other toilets. Equipped with 12 inches rough-in, the toilet is less prone to clogging issues.
This comfort height toilet offers chair height sitting to make standing up and sitting down easier for seniors and adults. There is a left hand polished chrome trip lever added for convenient flushing. Thanks to three-bolt quick installation method, you can easily install the elongated toilet in your bathroom. For user convenience, Kohler is offering one year limited warranty.
Pros
Comfortable chair-height seating
Left-hand Polished Chrome trip lever
Durable canister design
Three bolt quick connect installation
One year limited warranty
Cons
Seat and supply lines are sold separately
Buying Guide- How To Find Toilet For Seniors?
Standard Height Vs High Toilet
Feature
Standard Height Toilet
High Toilet
Toilet Height
14 to 15 inches without seat

16 to 16 inches with seat

16 to 19 without seat

17 to 20 inches with seat

Recommended for
Best for short people and kids
Best for tall people, elderly people and mobility issues. ADA complaint
Not good for
Difficult to sit and stand up for taller person and a person with mobility issue
Not for short height person
Price
Affordable price
High price
Comfort high toilets are new compared to standard sized toilets. Such types of toilets offer more comfort for taller people and those who suffer sitting and standing up issues. The prime difference between standard height and high toilet is their height. For instance, you may see ADA-compliant toilets or comfort height toilets used by the Americans with Disabilities Act.
Also known as regular height toilets, standard toilets are the oldest and most popular types that have been used since the 19th Century. A standard height toilet has 14 to 15 inches height. Remember, this height is from the bathroom floor to the top of the toilet bowl.
Such toilets are commonly found for a person without mobility problems, adults, and kids of average size. However, when it comes to price, you have to pay a little extra for a standard height toilet compared to high height toilets.
Difference between toilet seat height and toilet bowl height
It refers to the height from the bathroom floor to the top of your toilet seat. In other words, it includes the seat and the bowl height.
It refers to the height from the bathroom floor to the top of your toilet bowl without a seat.
Essential Features To Consider Before Buying A Toilet For Seniors
Before you make a decision, you must have proper knowledge about toilets to find the right one for elderly persons. Here are essential things you should consider to help you buy the best toilet for seniors.
Toilet bowls are available in two shapes includes elongated and round. An elongated bowl measures up to 18.5 inches, whereas a round toilet has 16.5 inches in height. Round toilets are best for small bathrooms due to their space saving design. On the other hand, elongated toil bowls are ideal for comfortable use and large bathrooms.
A toilet bowl is important, but there are some other crucial factors you should consider while buying a toilet for seniors. Unfortunately, most people don't pay attention to toilet dimensions. These measurements are very important, especially if you have a small bathroom.
Sometimes, a single inch is enough to determine the door opening or if there is a small distance between your toilet and sink in the bathroom. It is essential to know the toilet's measurement as a round front toilet is more compact than an elongated toilet.
Flushing power is essential because you don't want a clogged toilet. To provide a powerful flushing performance while saving water, toilet manufacturers are developing novel flushing techniques. Make sure to check the flush trapway and valve on the toilet for flushing power.
A wider flush valve means that water is poured into the bowl more quickly to create a greater force that causes the toilet to exit the trap with powerful force. The toilet bowl shape and toilet flapper also affect how effectively your toilet will flush.
The water consumption performance of every toilet is different from another. Gone are the days when the toilets used 3.5 gallons per flush. Nowadays, toilets use 1.6 gallons of water for flushing.
Not only it helps to reduce water bills, but it also provides decent benefits to the environment. Every toilet in the US must have a flush volume of 1.6 gallons or less. Toilets are available with single and dual flushing mechanisms. A single flushing toilet offers 1.6 gallons per flushing, whereas a dual flushing toilet has two modes. Partial flushing with 0.8 gallons per flush is created for liquid or small waste, whereas a full flush uses 1.6 gallons per flush to remove large waste from the toilet bowl.
There are different styles of toilets available on the market, including one-piece toilets, two-piece toilets, skirted toilets, and non-skirted toilets. It depends on your needs to choose the perfect one for your bathroom.
One piece toilets feature a compact design as the toilet bowl and tank are manufactured as a single unit. However, these toilets are cumbersome and difficult to carry and install.
On the contrary, two piece toilets have separate tanks and bowls and are joined together after installation.
A toilet with a skirt has a hidden trapway along with a smooth surface that is effortless to clean. However, these toilets also need expertise during installation.
No matter which type of toilet you choose, the price is different from one to another. You may end up choosing the low price toilet but may be calling the plumber after a few days for leakage or clogging problems. However, it doesn't mean you should go for high priced toilets. There are affordable toilets available with decent features.
Make sure to check the accessories available in the toilet package. Some toilets have essential fixtures such as seats, bolts, water supply lines, and wax rings. The overall price will be higher due to the additional accessories compared to the toilets with no accessories.
Most people prefer white colored toilets because dirt is visible on such toilets, and you can easily maintain significant levels of hygiene. White toilets are simple as manufacturing material like porcelain is also white.
Other popular colors included black colored toilets. Perhaps it's the elegant appearance of black toilets which makes them highly appealing to toilet users.
Is an elongated or round toilet better for seniors?
An elongated toilet needs more space, but it also offers more sitting areas, which makes them highly comfortable for seniors. Round toilets are good for compact bathrooms, and they provide extra maneuvering space if you use a wheelchair, scooter, or walker. The sitting area of round toilets is limited, which is not recommended for an elderly person.
Final words
No matter what type of accommodations you and your loved one need, you can easily find different options available to maintain the required independence. For instance, you can use seat risers according to user needs. Providing ease to seniors at your home is inevitable, and when it comes to basic needs, you have to be very careful about them.
Toilets for seniors are specially produced to make sitting and standing up comfortable and easy. Make sure to consider the bathroom size, design, required features, and budget to find the perfect toilet for elderly persons.
Frequently Asked Questions (FAQs)
Which type of toilet is best for an elderly person?
A tall toilet height offers maximum benefits for elderly persons with legs, joints, knee, back, or hip problems. These toilets need less effort getting on and off the toilet seat, which is best for seniors. The extra inches make tall toilets a decent option for a taller person who finds typical toilets uncomfortably low.
What is the best seat height for seniors?
Make sure to choose a seat height of 18 inches and an arm height of around 26 inches for senior user comfort.
Is a wood or plastic toilet seat better?
A plastic toilet is more hygienic and durable compared to a wood toilet seat. Remember, plastic toilet seats are less comfortable with low weight tolerance than wooden toilet seats.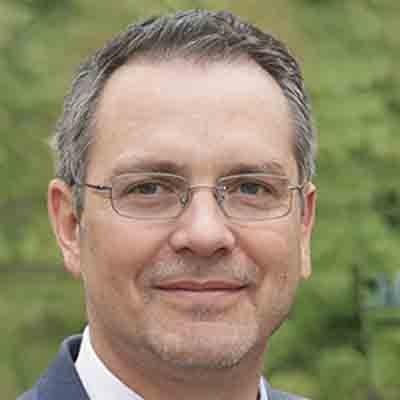 I'm Alex Miller, a specialist in all things toilet plumbing. With over 5 years of dedicated experience in the field, I've seen it all and fixed it all when it comes to toilets. Whether you're dealing with a stubborn clog, a leaky tank, or just looking for the best toilet for your home or commercial space, I've got you covered.
My journey as a toilet plumber has taken me into countless homes and businesses, where I've tackled many toilet issues. From the most common problems to the trickiest of challenges, I've honed my skills to ensure your toilet works flawlessly.
At https://toiletsadviser.com/, I'll share my expertise and insights to help you keep your toilet in top-notch condition. Plumbing issues are frustrating, but with the right guidance, you can avoid them or resolve them swiftly. I aim to simplify your life by providing easy-to-understand tips and solutions for common toilet plumbing problems.
I'll also review the best toilets and brands available on the market. With so many options, choosing the perfect toilet can be overwhelming. That's where my expertise comes in. I'll break down the pros and cons of different models, helping you make an informed decision that suits your needs.
So, whether you're dealing with a troublesome toilet issue or simply looking to upgrade to a more efficient and comfortable throne, stay tuned to https://toiletsadviser.com/. I'll be your trusted source for expert advice and recommendations in the world of toilets.