How to Remove & Clean Yellow Stains From Toilet Bowl 2024
Yellow stains, mainly of yellow hues, can easily remove yellow stains from toilet seat. Urine, tannins, and mineral deposits can leave stains on your bowl. Most often, it is simply dirt that happens as a result of negligence and aging toilet seats.
How to Remove Yellow Stains From Toilet
Whenever you visit public bathrooms like gas stations, you will often see yellow stains on the toilet bowl. Yellow toilet stains, most likely caused by neglect in places like these. What exactly is it when you see a persistent stain in your toilet bowl at home? You don't re-clean your toilet regularly, does that mean you aren't caring for it properly? Do these stains have another cause?
Causes And How To Remove Yellow Stains From Toilet
A yellow stain in the toilet bowl may be the result of neglected maintenance. Yellow colors will inevitably develop in your toilet bowl if urine exposes for a long time. Urine smells to become more and more prominent!
You will see that the color becomes more intense as you wait to address the problem. Furthermore, it will take longer to remove the stain. Over time, urine stains become more intense when exposed to oxygen, resulting from oxidation.
For this reason, it is essential to flush the toilet after each use if you want to avoid urine residue in your bathroom. When it comes to keeping a toilet bowl stain-free, toilet tablets and other similar products are very useful. As long as you act on time, you can easily remove a yellow stain from a toilet bowl.
If Hard Water Used To Flush
Alternatively, if you flush your toilet daily and clean it regularly, there is no need for an alarm! That yellow stain in the toilet bowl is not necessarily the fault of your cleaning skills! You cannot always remove all the stains from your toilet, no matter how often you clean it or scrub it thoroughly.
A yellow stain may be the result of calcium build-up. A lot of minerals like calcium are present in this hard water. Eventually, stains will appear in your toilet bowl caused by the accumulation. They are hard to confuse with typical yellow urine stains, as they have a hard structure.
You can end up with a significant stain problem because of hard water! These can accumulate in the pipes if not removed at an early stage. It's possible to have your toilet back up if calcium deposits reach the lines. As a result, it is crucial to destroy any formation, no matter how small, to stop it from accumulating. Long term, this will save you a great deal of hassle!
The Use Of Baking Soda And Synthetic Vinegar For Yellow Stains
Clean your house eco-friendly by using baking soda or white vinegar. Making a paste of these two ingredients will clean your toilet bowl. This paste will remove tough stains, such as urine and hard water and restore the white color of the bowl.
It can make a paste by mixing 1/4 cup baking soda with 1/4 cup white vinegar. Add the paste to the stain and scrub with an old toothbrush or toilet brush to make sure the toilet is dry.
Wait for 10 to 30 minutes for the paste to take effect after applying it to the yellow stains. Should remove the paste from the surface by washing it off with warm water. Should repeat the procedure after flushing the toilet or if there are yellowish stains.
When the baking soda runs out, you can use borax instead.
To Remove Yellow Stains, use Coca-Cola And Baking Soda.
The presence of carbonic acid in Coca-Cola makes it a powerful solvent. Combining baking soda with this combo will help you fight stains! First, should add two tablespoons of baking soda to a dry toilet bowl. Then, when the Coke has dissolved, add two cups to the mixture. It recommends scrubbing yellow stains from the toilet after five minutes with a toilet brush. If necessary, repeat the process.
A bit of extreme action is required when homemade remedies can't eliminate yellow stains. It will be necessary to use products that contain chemical formulas in this case. Don't combine different chemicals together, however. The mixture of chemicals can release toxic gas, so you should be aware.
The Use of Lemon Juice And Essential Oils
It can also remove yellow urine stains and calcium buildup with lemon juice. Can whiten surfaces with lemon juice. Acidic properties make it useful in eliminating yellow stains and calcium build-up. Nevertheless, there will be some scrubbing to be done. You can also read best toilet with bidet.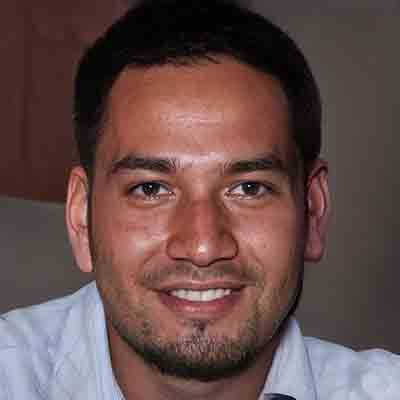 Hello, I'm James Christopher, and I've spent the better part of the last decade immersed in the world of plumbing, specifically focusing on toilets and their intricacies. My journey into the world of plumbing was filled with twists, turns, and a healthy dose of curiosity.
I vividly recall my humble beginnings as an apprentice in a small plumbing firm. The first time I laid my hands on a wrench and peered into the depths of a toilet tank, I was awed and a little apprehensive. But that sense of curiosity drove me to learn more about these seemingly mundane fixtures.
Over the years, I've had the privilege of working on countless toilet installations and repairs. I've seen everything from the oldest, most stubborn toilets that seemed like relics from another era to the sleek, modern models with all their advanced features. Each toilet had its unique personality and set of quirks, and it was my job to decode their mysteries.
Toilets are not the most glamorous topic of conversation, but they are essential to our daily lives. We often take a well-functioning toilet for granted, but when things go awry, it can be a real headache. That's where my expertise comes into play.
Through my years of hands-on experience, I've encountered many toilet problems, from the mundane to the downright perplexing. I've tackled insurmountable clogs, leaks that left homeowners scratching their heads, and flushing issues that defied logic. But I've learned something new with each challenge and honed my skills.
I'm excited to share my knowledge and insights with you through the blog https://toiletsadviser.com/. Whether you're in the market for a new toilet and need guidance on choosing the right one, or you're facing a frustrating toilet problem that needs fixing, I'm here to help.
At toiletsadviser, I'll draw from real-world experiences to provide practical advice and solutions. I'll demystify the world of toilets, making it easier for you to understand how they work and how to keep them in tip-top shape. I've covered you, from reviews of the latest toilet models to step-by-step troubleshooting guides.