Reasons To Upgrade Your Toilet Seat To Soft Closing Seat 2024
Have you ever been startled by a loud bang after accidentally dropping your toilet seat? Or, have you ever been woken up in the middle of the night by a slamming toilet seat?
If you answered yes to either of these questions, it may be time to consider upgrading your toilet seat to a soft-closing one.
5 Reasons to Upgrade Your Toilet Seat to Soft Closing Seat
In this article, we will discuss 5 reasons why you should upgrade your toilet seat to a soft-closing one.
One of the biggest benefits of soft-closing toilet seats is the reduction in noise. The soft-closing mechanism allows the seat to close quietly and slowly, eliminating the loud bang that often accompanies a standard toilet seat. This is especially beneficial in households with light sleepers or young children who may be easily awakened by loud noises.
Soft-closing toilet seats are also safer than standard seats. The slow-closing mechanism prevents the seat from slamming shut, reducing the risk of injury from pinched fingers or accidental slamming. This is particularly important in households with young children or elderly individuals who may have limited mobility.
Soft-closing toilet seats are built to last. The mechanism used to slow the seat's closing is made from durable materials that can withstand frequent use. This means that a soft-closing toilet seat is likely to last longer than a standard seat, reducing the need for frequent replacements.
Standard toilet seats can be difficult to clean, as they often have crevices and hinges where dirt and bacteria can accumulate. Soft-closing toilet seats, on the other hand, are typically designed with fewer crevices, making them easier to clean and reducing the risk of bacterial buildup. This can be especially beneficial in households with young children or individuals with weakened immune systems.
Soft-closing toilet seats can improve the overall look and feel of your bathroom. They often have sleeker designs and smoother finishes than standard seats, giving your bathroom a more modern and sophisticated look. Plus, because they are available in a variety of colors and styles, you can choose one that matches your bathroom's decor.
How to Upgrade Your Toilet Seat
You may be wondering how to upgrade your current seat. Here's a step-by-step guide for your convenience.
Remove the old seat by loosening the bolts that hold it in place. You may need to use pliers or a wrench to do this.
Once the old seat is removed, clean the area thoroughly with soap and water.
Place the new seat on the toilet bowl, lining up the bolt holes with the holes in the bowl.
Tighten the bolts using a wrench or pliers, being careful not to over-tighten them.
Test the seat to make sure it is secure and functioning properly. Sit on it and make sure it does not wiggle or move around.
Final words
Upgrading your toilet seat to a soft-closing one can provide numerous benefits, including noise reduction, increased safety, longer lifespan, improved hygiene, and improved aesthetics. With a variety of styles and colors to choose from, you're sure to find one that fits your bathroom's decor. So go ahead, make the switch to a soft-closing toilet seat and enjoy the many benefits it has to offer.
Frequently Asked Questions (FAQs)
Are soft closing toilet seats more expensive than regular toilet seats?
Soft closing toilet seats are generally more expensive than regular toilet seats due to the added technology and features they offer. However, they are also a worthwhile investment for many homeowners, providing added convenience, comfort, and durability.
Do soft closing toilet seats require any special maintenance?
Soft closing toilet seats do not typically require special maintenance beyond regular cleaning and upkeep. However, it is essential to periodically check the hinge mechanism for any signs of wear or damage and to replace the seat if necessary.
Are soft closing toilet seats easy to install?
Soft closing toilet seats are generally easy to install and can be completed using basic tools in just a few minutes. However, it is important to carefully read and follow the manufacturer's instructions to ensure proper installation and use.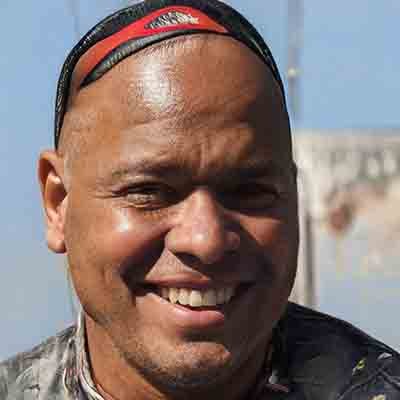 Russel Clark is a plumbing specialist who stumbled into the world of pipes and fixtures with a relentless passion for the trade. My journey into plumbing was unexpected, sparked by a deep-seated curiosity and a desire to make a real difference in people's lives.
I started as a plumbing helper, where I found myself learning the ropes from experienced plumbers who generously shared their knowledge. Here, I discovered my true calling and fell head over heels for the art and science of plumbing.
I vividly recall my early days, armed with a toolbox and eager to soak up every plumbing wisdom I could find. I embraced the challenges that came my way, from learning to decipher the intricate maze of pipes beneath our feet to mastering the inner workings of toilets, sinks, and showers.
Plumbing, I soon realized, is not just about pipes and wrenches; it's about ensuring the comfort, safety, and well-being of every home and business. It's about being the unsung hero who swoops in to save the day when leaks and clogs threaten to disrupt daily life.
Throughout my journey, I've encountered a myriad of plumbing puzzles – from burst pipes in the dead of winter to toilets that seemed to have a mind of their own. With each challenge, I've honed my skills, learning to think on my feet and find creative solutions to even the trickiest of problems.
Now, with years of hands-on experience, I'm thrilled to share my expertise and passion with you through the blog toiletsadviser.com/. Whether you're a fellow plumbing enthusiast or someone in dire need of plumbing guidance, I'm here to lend a helping hand.