Best Composting Toilet For Tiny House(Tiny Home Toilets)2023
Tiny houses have emerged as an innovative solution for sustainable and minimalist living in compact living. To complement this lifestyle, best composting toilets have gained popularity due to their efficient waste management and eco-friendly benefits.
These ingenious systems offer an alternative to traditional flush toilets, minimizing water consumption and eliminating the need for complex sewage systems. We analyzed everything from manufacturing materials to features before selecting these best composting toilets for tiny houses.
Best Composting Toilets For Tiny Houses For 2023
Quick Features
Manufacturing material Plastic
Installation type Wall Mounted
Shape Rectangular
Weight 28 pounds
The Nature's Head Self-Contained Composting Toilet is a leading choice among tiny house enthusiasts and off-grid living enthusiasts. This innovative toilet is an efficient, eco-friendly waste management solution for small homes.
Manufactured with highly durable and lightweight plastic, this composting toilet offers long-lasting performance. Its compact design allows it to fit seamlessly into tiny house bathrooms without excessive space. Backed by 5 years manufacturer warranty, Nature's Head customer service won't disappoint you if you face any problem.
The most appealing aspect of Nature's Head Composting Toilet is its efficient composting system. It uses a urine-separation mechanism to divert liquid waste from solid waste. This separation process helps in odor reduction and accelerates the composting process.
The solid waste compartment has a sturdy agitator handle to facilitate the breakdown and decomposition of waste materials. The composting process is aided by using natural coconut fiber or peat moss, which assists in moisture absorption and odor control.
Installing the Nature's Head Composting Toilet is relatively straightforward. It has detailed instructions and all the necessary components, including a ventilation hose and fan, allowing for easy installation in various settings. Its self-contained nature eliminates the need for complex plumbing or external connections, making it ideal for tiny houses and off-grid applications.
Maintaining the Nature's Head Composting Toilet is effortless. The solid waste compartment has a capacity of up to 60-80 uses before it requires emptying. When it's time to clean, the separation design allows for easy removal of the solid waste container.
A convenient sliding door provides access to the composting chamber and enables you to monitor the decomposition process and add composting materials as needed. Even if you are heavyweight (up to 300 lbs), this composting toilet won't feel your weight as the toilet is made for heavy persons.
Remember, the solid waste container can be heavy when full and need careful handling during emptying. Lastly, occasional maintenance tasks such as agitating waste and replenishing composting materials are necessary for optimal performance.
Pros
Efficient composting system
Compact and space-saving design
Durable manufacturing material
Easy installation and setup
Simple cleaning and maintenance
Quick Features
Manufacturing material Low-Density Polyethylene (LDPE)
Installation type Floor Mounted
Shape Round
Weight 27 pounds
This Laveo Dry Flush Toilet has a user-friendly design and a waterless composting unique function to make your compact living convenient and comfortable.
Say goodbye to bulky materials and complicated setups. The Dry Flush Toilet eliminates the need for bulking material or chemicals, simplifying waste management. When a cartridge is full, remove and dispose of the black air-tight bag. Each cartridge is designed for 15 "solids" or 28 flushes when utilizing the included Pee Powder. It's an effortless and straightforward solution for maintaining cleanliness in your tiny house.
No more worrying about unpleasant odors permeating your living space. The patented design of the Dry Flush toilet effectively captures waste and contains any odors to ensure a fresh and odorless environment.
Compared to other portable and composting toilets, the Laveo Dry Flush toilet provides a comfortable and discreet experience. It features a full-size toilet with a normal seat and height and offers the same comfort and convenience as a traditional toilet. You can enjoy a sense of normalcy and privacy without compromising on your tiny house lifestyle.
The Laveo Dry Flush Toilet has a comprehensive package with all essentials included. Each purchase includes a Battery and Charger, Cable, 2 Cartridges, and 1 Bottle of Pee Powder. The Pee Powder extends the cartridge life by 40%, providing added convenience and value.
With Dry Flush Toilet, you receive a standard 1-Year Limited Warranty. This warranty covers parts and electronics.
This composting toilet operates on a Lead Acid battery cell type, which needs occasional maintenance or replacement.
Pros
Hassle-free and easy to use
100% odorless waste containment
Comfortable full-size toilet design
A comprehensive package with necessary components included
1-Year Limited Warranty
Cons
Need frequent maintenance for the battery cell
Quick Features
Manufacturing material High Gloss Polyethylene
Installation type Floor Mounted
Shape Oblong
Weight 34 pounds
Separett Villa 9215 AC/DC is the latest addition to the US market 2018, replacing the previous Villa models. This composting toilet is the pinnacle of advanced and trouble-free waste management for both on-grid and off-grid living scenarios. The Villa 9215 offers unparalleled convenience and efficiency with its waterless and urine-diverting design.
The Villa 9215 provides flexibility with its ability to operate on AC (standard household or on-grid) or DC (battery or solar) power sources. The single-speed fan, accompanied by adaptors for both AC and DC, ensures effective ventilation of up to 20 feet.
This comprehensive package includes all the necessary parts for direct venting and drains applications to make installation hassle-free and suitable for various setups.
This best composting toilet's innovative design includes a bowl that efficiently captures urine, which can be directed to a grey water system or holding tank. Solid waste and paper are securely contained within the solid waste holding area using compostable liner bags.
The vent fan works to dry the solid waste and eliminate odors. After approximately three weeks of average family use, the compostable liner bag can be easily removed and deposited in a composter, approved solid waste disposal area, or incinerated. This method circumvents the challenges of fully composting waste within the toilet itself.
A five-year guarantee backs Separett Villa 9215 AC/DC against manufacturing defects, and a three-year guarantee on the fan. The toilet is ETL-certified by Intertec to ensure its quality and safety standards compliance.
Pros
Advanced and trouble-free composting system
Operates on AC or DC power for versatility
Effective ventilation up to 20 feet
Hygienic design with separate urine diversion
Comprehensive package for easy installation
Cons
Composting bags are not ideal for loose stools
Quick Features
Manufacturing material Plastic
Installation type Wall Mounted
Shape Oblong
Weight 29.5 pounds
This SUN-MAR GTG composting toilet is the easiest waste management solution for tiny houses. With its user-friendly design and hassle-free installation, you'll ponder where else you can incorporate this convenient solution. The GTG has a liquid/solid separator with an easily detachable seat.
This user-friendly design allows quick and effortless access to the composting material beneath the seat. Whether composting or waste disposal, the GTG makes the process a breeze, ensuring a hassle-free experience.
Efficiency is at the heart of the GTG's design. It efficiently separates liquid waste from solid waste into their respective chambers. Liquid waste can be easily poured out, while the solid waste container can be directly removed or utilized with a bag/liner for effortless composting. This dual-chamber system ensures effective waste management and simplifies the disposal process.
The integrated fan of the GTG is a perfect solution for unpleasant odors. This best composting toilet for tiny houses features a built-in fan that helps circulate air and decrease unwanted odors. Moving air also promotes aerobic conditions, accelerating the composting process.
When it comes to compact spaces, the GTG reigns supreme. Its simplistic and compact design makes it the perfect choice for tiny houses, RVs, camping trips, and other similar environments. This composting toilet effortlessly fits into tight spaces and provides a practical and efficient solution without compromising functionality.
Pros
Easy installation and user-friendly design
Efficient separation of liquid and solid waste
Integrated fan/vent for odor control and composting acceleration
Perfect for compact spaces
Hassle-free waste management and disposal
Cons
No returns accepted for SUN-MAR toilets
Quick Features
Manufacturing material Plastic
Installation type Floor Mounted
Shape Oblong
Weight 31 pounds
The Real Poo Pod Waterless Composting Toilet is designed with real-sized people in mind, offering a comfortable and practical solution for your sanitation needs. The Real Poo Pod provides a full-sized toilet experience to ensure optimal comfort for users of all sizes. Say goodbye to awkward aiming and unstable seats, as this composting toilet offers the convenience and familiarity of a regular-sized toilet.
Setting up and using the Poo Pod toilet is an effortless task. It comes with everything you need to get started, eliminating the need for additional purchases or complicated installations. Unlike other composting toilets, the Poo Pod prioritizes simplicity and user-friendliness, making it an ideal choice for those seeking hassle-free waste management solutions.
The Poo Pod offers an optional urine diverter for cold weather or mobile applications to accommodate various needs. This feature ensures the efficient separation of liquids, making the composting process even more effective and convenient.
The Poo Pod Composting toilet for tiny houses has a powerful fan that enhances ventilation and helps eliminate odors. This feature ensures a fresh and odor-free environment. It allows you to enjoy a comfortable experience even in confined spaces.
The Poo Pod requires fewer cleanouts with a large holding tank than other composting toilets. It means less frequent maintenance and more convenience for the user. Also, the liquids drain out the back, eliminating the need to empty a separate tank.
The Poo Pod simplifies composting with its user-friendly design. It provides an easy way to create compost and fertile soil, making it choose off-grid living. No plumbing is needed, and the absence of flaps or aiming requirements adds to the simplicity of use.
The Real Poo Pod Waterless Composting Toilet package includes a brick of Coco Coir, a scoop, a real toilet seat, four sections of pipe, three couplers, a 12 VDC fan, and a rain cap. The package includes an injection molded base, a collection tub, and a top Coco spreader for convenient waste management. A 6 ft urine drain hose and clamp are included to ensure proper drainage.
Pros
Real-sized toilet for optimal comfort
Easy setup and user-friendly design
Optional urine diverter for cold weather or mobile applications
Powerful fan for enhanced ventilation and odor control
Low maintenance with a large holding tank
Cons
Ineffective back turn needs manual scooping
Quick Features
Manufacturing material Polypropylene
Installation type Floor Mounted
Shape Oblong
Weight 5.5 pounds
A reliable companion for tiny houses and outdoor adventures, VINGLI Portable Toilet is a compact and detachable solution for convenience and comfort. The VINGLI Portable Toilet can be easily detached into two parts and nested together. This function makes the toilet incredibly portable and effortless to transport and store. Made from lightweight PP material, it weighs only 5.5 lbs to ensure hassle-free trips.
There is a dual lid seal to reduce odor and ensure a more pleasant experience effectively. The removable inner bucket allows for easy and hygienic emptying. Plus, when using a toilet bag in the barrel, there's no need for cleaning afterward.
Designed with the comfort of adults in mind, the VINGLI Portable Toilet features a higher seat height that provides a more comfortable sitting experience. It is recommended for individuals under 300 lbs. Its sturdy construction, nested connection, and bottom anti-slip line ensure stability during use.
This best portable composting toilet for tiny houses has a stable and sturdy construction with nested connections, minimizing the risk of wobbling or tipping. It also features a detachable toilet paper holder that conveniently doubles as a mobile phone seat. Also, when the lid is closed, it can be a comfortable seat.
The VINGLI Portable Toilet is not just for outdoor adventures like camping, hiking, boating, fishing, or road trips. It is also suitable for temporary indoor use in basements, studios, or as a bedside toilet. Its space-saving design allows for convenient vehicle storage, making it ideal for emergencies. Furthermore, its sleek appearance makes it a great addition to your home basement or hunting shed.
There is a convenient toilet roll holder added for your convenience. Remember, thick toilet paper can be challenging to roll. Thanks to the mobile phone holder, it can support screen sizes up to 5.1 inches, keeping your phone within reach. Durable hidden Handles are Located on both sides for easier carrying.
A removable Lid for Odor Sealing is another handy feature of the VINGLI portable toilet. The inner lid comes with a hidden handle for effortless use. The toilet is easy to clean, thanks to the PP Material. The elastic material ensures durability and easy cleaning. An anti-slip leather strip provides a secure grip, making it safer.
Pros
Portability for convenient transportation and storage
Easy cleanup and odor control
Higher seat height for enhanced comfort
Stable and sturdy construction
Ideal for both indoor and outdoor use
Cons
Don't use thick toilet paper
Quick Features
Manufacturing material Polypropylene
Installation type Floor Mounted
Shape Square
Weight 12.1 pounds
Crafted with a passion for life and a commitment to minimalist design, this portable toilet by YITAHOME combines functionality and aesthetics to enhance your everyday experiences. The first thing that grabbed our attention about this composting toilet was its high-quality construction. Made from durable high-density PE and ABS materials, it offers a sturdy structure that can withstand a maximum load of 275 lbs. Whether it's toddlers, kids, teenagers, adults, truckers, or older people, this toilet meets the needs of a wide range of users.
The YITAHOME Portable Travel Toilet offers ample capacity, with a 3.2-gallon (12L) freshwater holding tank and a 5.3-gallon (20L) waste-water holding tank. This generous size ensures multiple uses before cleaning and saves valuable time and effort.
This RV toilet provides an effective flushing system with upgraded dual water outlets and a handle flush pump. Don't worry about stubborn stains in hard-to-reach corners, as the dual outlets ensure thorough cleaning without needing battery power or external plumbing. The handle pump design allows for effortless pressurization and flushing.
Versatility is key with this portable potty. It's an ideal companion for camping, traveling, and any outdoor activity where sanitation facilities may be inadequate. From cars and RVs to boats and construction sites, it meets the needs of various situations. Pregnant women, the elderly, patients, and children will find it especially convenient and reliable.
Designed for ease of use, the YITAHOME Portable Travel Toilet is detachable and allows for easy sewage disposal. The two side latches ensure a secure connection while using the toilet to provide stability and peace of mind. The slide valve feature prevents leakage and odors and ensures a clean and pleasant experience when the toilet is unused.
With a compact and lightweight design, this lightweight composting toilet is highly portable. Weighing just 12.1 lbs, carrying on your travels and adventures is easy. You don't need external water or power connections to make it self-contained and hassle-free.
Suitable seat height, derived from human engineering theory, ensures maximum comfort during use. The effortless handle pump allows for convenient flushing, reducing the need for strenuous effort.
When it comes to hygiene and odor control, this composting toilet delivers. The triple O-rings in the sealing slide valve effectively lock in unpleasant smells and keep the environment fresh and pleasant. The built-in sealing slide valve adds an extra layer of security against leaks.
The YITAHOME Portable Travel Toilet package includes all essential accessories. Every detail has been considered for your convenience, from the waterproof rubber ring for improved sealing to the buckle for instant valve replacement. Last but not least, the plugs for the toilet lid offer a quick solution for any lid replacement needs.
Pros
High-quality construction for durability
Generous capacity for multiple uses
Upgraded dual water outlets for effective cleaning
Versatile for various outdoor and indoor situations
Detachable design for easy disposal of sewage
Cons
Need additional cleaning for thorough maintenance
What Is A Composting Toilet?
Composting toilets are innovative and eco-friendly sanitation systems that offer a sustainable solution for waste management, particularly in small living spaces like tiny houses.
Compared to traditional flush toilets, composting toilets do not rely on water or sewage infrastructure. Instead, they facilitate the natural decomposition of human waste, turning it into compost that can be safely used as fertilizer.
These toilets use organic materials, ventilation, and microbial activity to break down waste and eliminate odors. Composting toilets reduces water usage and environmental impact and provide a practical solution for those seeking an off-grid or self-sufficient living.
How does Composting toilet work?
Composting toilets utilize natural processes to break down human waste and transform it into compost.
Composting toilets have separate compartments for urine and solid waste. This separation helps control moisture levels and odor.
Solid waste, usually mixed with organic materials like sawdust or peat moss, is deposited into the composting chamber. Microorganisms, including bacteria and fungi, begin breaking down the waste through aerobic decomposition. These organisms need oxygen to thrive.
Composting toilets are equipped with ventilation systems powered by fans to ensure a constant airflow within the composting chamber. It helps maintain aerobic conditions and prevent the buildup of unpleasant odors.
The ventilation system also aids in evaporation, removes excess moisture from the waste, and promotes composting.
These toilets need time for the waste to fully decompose. The process is accelerated by maintaining optimal temperature and moisture levels within the chamber. Higher temperatures promote faster decomposition.
Once the waste has fully decomposed and transformed into compost, it is typically removed from the toilet and placed in a separate composting bin or pile. The compost then undergoes a maturation period to ensure any remaining pathogens are destroyed, resulting in safe and nutrient-rich fertilizer.
Remember, composting toilets need regular maintenance, such as periodically adding organic cover material, monitoring moisture levels, and emptying the chamber when necessary.
What to Consider When Buying a Composting Toilet
When buying a composting toilet, there are a few key factors to consider.
Types of Composting Toilets
Composting toilets are divided into two main types: self-contained systems and split or central systems.
These all-in-one units combine the composting chamber and toilet in a single device. They are easy to install and maintain, making them popular for tiny houses.
These toilets separate the composting chamber from the toilet, allowing for more flexible installation options. They are ideal for larger tiny houses or those with dedicated utility areas.
Composting toilets need more floor space compared to conventional toilets.
Consider a compact composting toilet with a smaller waste tank if you're in a tiny house or boat.
It might be worth investing in a larger holding capacity if you have room for a split system.
Consider the number of people using the toilet to determine the required tank capacity. Manufacturers often categorize this based on family size and usage.
Ensure the tank is large enough to allow sufficient time for waste decomposition before emptying.
Some composting toilets use electricity to power fans that circulate air and remove odors.
Others need a water line, although they use less water per flush than conventional toilets.
Consider your household's utility setup and budget when selecting a composting toilet.
Proper ventilation is essential for odor control in composting toilets. Fans help circulate air and remove gases produced by bacteria.
To further minimize odors, you can cover the waste with organic materials like sawdust after each use.
While no specific requirements exist for composting toilets, some manufacturers seek certification from independent organizations like NSF. This certification ensures that the product meets standards such as odor control and advertised capacity.
Final words
Whether you opt for a self-contained or split system, prioritize your specific needs and preferences. With the right composting toilet, you can enjoy efficient waste management and a sustainable lifestyle in your tiny house. Before deciding, assess the available space, tank capacity, energy and water usage, odor removal capabilities, and certifications. Remember, with limited space, composting toilets provide the comfort and convenience of a regular toilet without compromising performance.
Frequently Asked Questions (FAQs)
How often must the composting material be emptied in a composting toilet?
On average, you must empty the composting toilet every 3 to 6 months. However, the frequency of emptying the composting material in a composting toilet depends on usage and capacity.
Does a composting toilet need a special ventilation system?
A composting toilet needs special ventilation or an air circulation system to maintain the right balance of oxygen and moisture for the composting process and help control odors.
Can I connect a composting toilet to an external composting system for enhanced waste management?
You can connect a composting toilet to an external composting system for enhanced waste management. It allows the composted material to be further processed and utilized for fertilizing plants or other environmentally friendly purposes.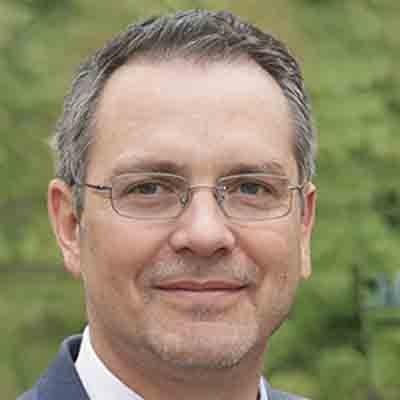 I'm Alex Miller, a specialist in all things toilet plumbing. With over 5 years of dedicated experience in the field, I've seen it all and fixed it all when it comes to toilets. Whether you're dealing with a stubborn clog, a leaky tank, or just looking for the best toilet for your home or commercial space, I've got you covered.
My journey as a toilet plumber has taken me into countless homes and businesses, where I've tackled many toilet issues. From the most common problems to the trickiest of challenges, I've honed my skills to ensure your toilet works flawlessly.
At https://toiletsadviser.com/, I'll share my expertise and insights to help you keep your toilet in top-notch condition. Plumbing issues are frustrating, but with the right guidance, you can avoid them or resolve them swiftly. I aim to simplify your life by providing easy-to-understand tips and solutions for common toilet plumbing problems.
I'll also review the best toilets and brands available on the market. With so many options, choosing the perfect toilet can be overwhelming. That's where my expertise comes in. I'll break down the pros and cons of different models, helping you make an informed decision that suits your needs.
So, whether you're dealing with a troublesome toilet issue or simply looking to upgrade to a more efficient and comfortable throne, stay tuned to https://toiletsadviser.com/. I'll be your trusted source for expert advice and recommendations in the world of toilets.