Toto Drake Toilet Reviews(Best Toto Toilets Comparison)2023
The world of toilets is diverse, and choosing the right brand can be challenging, especially if someone recommends buying one. Toto has been one of the most popular toilet brands producing high-quality bathroom products for decades.
The Drake toilet series is one bright example of how good Toto is with its products. With stylish design, quick installation, and outstanding features, this TOTO drake toilet review can help to make the right investment and keep the toilet clog-free and long-lasting.
Toto Drake Toilet Review – Top 5 Toto Toilets for 2023
Quick Features
Manufacturing material Ceramic
Shape Elongated
Weight 94 lbs
TORNADO FLUSH flushing system
This Toto CST776CSFG#01 is an excellent ceramic toilet with powerful performance and effortless cleaning, thanks to its innovative TORNADO FLUSH technology. Swirling water in a circular pattern ensures that the entire bowl surface is thoroughly washed. You won't see any stubborn stains and enjoy a sparkling clean toilet with less effort.
This best TOTO toilet is equipped with CEFIONTECT, an ultra-smooth glaze that prevents waste from sticking. With a simple flush, everything is easily washed away, leaving the bowl pristine and hygienic.
TOTO's Universal Height feature is an ideal addition in terms of comfort. Unlike standard toilets, this model is taller, which makes it easier for people to sit down and stand up. It meets the ADA height requirement to ensure a more inclusive user experience.
Water conservation is essential, and the Toto CST776CSFG#01 excels. Despite its powerful performance, it only uses 1.6 gallons per flush. So you can save water without compromising on performance. The wide 3-inch flush valve and siphon jet bowl guarantee that everything is efficiently cleared away with a single flush.
With its stylish and modern design, this powerful flushing TOTO toilet is a perfect addition to modern bathrooms. The elongated bowl provides additional space for comfort, while the 12-inch rough-in installation and left-hand trip lever ensure convenience and ease of use.
To complete your toilet experience, add a TOTO SoftClose seat or upgrade to a WASHLET bidet seat. These additions will enhance your comfort and convenience and elevate your bathroom routine to a new level. The Drake tank and bowl with hardware are included. However, you must purchase the wax ring, flange bolts, and water supply lines separately.
The Toto CST776CSFG#01 is made for clean bathrooms. Its rimless, hole-free design and dual nozzles create an efficient centrifugal washing action. It provides a better bowl rinse after every flush, leaving no trace of waste behind. The CEFIONTECT glaze is vital in minimizing waste adherence to ensure the toilet bowl stays cleaner for longer.
This durable TOTO toilet is made with high-quality materials to ensure longevity and durability. Also, it comes in various colors and features, allowing you to choose the perfect match for your bathroom space.
Pros
Powerful Flushing performance
Easy to clean
Universal Height (ADA compliant)
Water-saving and clog-free performance
Stylish and modern design
Cons
Need to buy installation accessories separately
Quick Features
Manufacturing material Ceramic
Shape Elongated
Weight 47.9 lbs
GMAX Flush Technology
This TOTO Drake Two-Piece Elongated 1.6 GPF Toilet with 10 Inch Rough-In comes with a classic high-profile design, making it a perfect choice for residential and commercial use. Experience a powerful and long-lasting flushing system with TOTO's GMAX technology, which makes it one of the most powerful flushing toilets on the market.
Thanks to the GMAX flushing system, this toilet ensures low consumption with its 1.6-GPF/6.8-LPF water usage. The 3-inch wide flush valve, extra-large siphon jet, and large trapway work harmoniously to deliver a robust cleansing flush. With just 1.6 gallons of water, this toilet ensures an effective and efficient cleaning process.
When it comes to construction, TOTO doesn't compromise on quality.
The Toto Drake toilet CST744SF.10#01 is manufactured using the highest quality ceramic to ensure longevity and durability. You can trust that this toilet is for heavy person usage.
Installation is effortless with the 10-inch rough-in design. It's designed to fit perfectly into your bathroom space, making the installation hassle-free. However, it's important to note that the supply is not included, so you must ensure you have the necessary components to complete the installation.
To enhance your toilet experience, add a SoftClose seat or upgrade to an electronic WASHLET bidet seat.
With its high-profile and concealed design, this toilet performs exceptionally and adds a touch of beauty to your bathroom.
Cleaning is easy, and the sleek and smooth appearance complements any bathroom style effortlessly. Remember, the decorative two-piece design needs a bit more effort when it comes to cleaning than a one-piece design.
The Drake toilet has a Universal Height feature to offer a more manageable height. However, some users might find the taller height less comfortable, especially those accustomed to standard toilet heights.
Pros
The reliable and efficient flushing system
Low water consumption
High-profile and concealed design
Universal Height for accessibility
1-year manufacturer warranty
Quick Features
Manufacturing material Ceramic
Shape Elongated
Weight 89 lbs
TORNADO FLUSH flushing system
If you're looking for a beautifully designed and highly efficient toilet, the TOTO® Drake Two-Piece Elongated 1.28 GPF TORNADO FLUSH Toilet with CEFIONTECT is perfect. This toilet's high-profile design exudes elegance and functionality, making it a standout addition to your bathroom.
One of the notable features of the Drake toilet is TOTO's TORNADO FLUSH technology. Its rimless, hole-free design and dual nozzles create a powerful centrifugal washing action. This innovative flushing system ensures that every spot in the bowl is thoroughly cleaned and removes any residue or buildup.
The left-hand chrome trip lever adds a touch of elegance to the overall design while meeting the standards for EPA WaterSense and California's CEC and CALGreen requirements. With environmental conservation in mind, this TOTO toilet is designed to save water without compromising performance. In particular, the 1.28 GPF (gallons per flush) model can save approximately 5 gallons of water per day and 1,825 gallons or more per year.
The Drake bowl and tank set come with essential components for installation, including a tank to bowl gasket, tank to bowl hardware, and toilet bolt caps. However, it's important to note that additional items, such as a wax ring, toilet mounting bolts, water supply lines, and a toilet seat, need to be purchased separately.
TOTO understands that every bathroom is unique, so the Drake Toilet is available in various options. You can choose between standard or Universal Height, 1.28 or 1.6 GPF, and 10 or 12-inch rough-in sizes. Also, the trip levers can be located on either the left or right side of the tank for flexibility to suit your specific needs. Remember, you have to buy additional items for installation.
Pros
Stylish and modern high-profile toilet
TORNADO FLUSH technology for thorough cleaning
CEFIONTECT glaze prevents the waste buildup
Water-saving certification
Easy to clean surface
Quick Features
Manufacturing material Vitreous China
Shape Elongated
Weight 87 lbs
EMAX Flush Technology
I recently tried out the TOTO Drake CST744E#12 toilet, and I admired this best toilet in several ways. The first thing that grabbed my attention was its high-profile design. The toilet is recommended for both residential and commercial settings. Durability and style, this combination is what every homeowner wants when buying a toilet.
The Eco Drake CST744E#12 features E-max flushing system. Equipped with a 3″ wide flush valve and an extra-large siphon jet, this system delivers a powerful and effective flush to keep the bowl sparkling clean.
What impressed me even more, is that it achieves this level of performance while using just 1.28 gallons of water per flush. It makes the toilet an eco-friendly choice that meets the EPA WaterSense standards and California's CEC and CALGreen requirements.
In terms of installation, the Eco Drake comes with everything you need to get started, including a tank to bowl gasket, tank to bowl hardware, and toilet bolt caps. Unfortunately, you must buy wax rings, toilet mounting bolts, water supply lines, and a toilet seat separately.
The aesthetics of the TOTO Eco Drake toilet are also worth mentioning. Its high-profile, concealed design adds to its appeal and makes cleaning effortless. The sleek and smooth appearance complements any bathroom style.
Regarding comfort and convenience, I appreciate that TOTO offers the option to upgrade the Eco Drake with its electronic WASHLET bidet seat. If you are unsatisfied with the performance, TOTO offers a 1-year limited warranty for CST744E#12.
Pros
Extra-large siphon jet
Power E-Max flushing technology
Left-hand chrome trip lever
Large trapway
One-year limited warranty
Quick Features
Manufacturing material Ceramic & Plastic
Shape Elongated
Weight 94 lbs
TORNADO Flushing technology
The TOTO Drake MS776124CSFG#01 toilet is a true masterpiece for those looking for style, performance, and durability. This two-piece elongated toilet, with its 1.6 gallons per flush capacity and universal height design, offers a blend of functionality and elegance that is hard to match.
TOTO's innovative TORNADO FLUSH system offers powerful flushing performance, which makes it a perfect option for large waste removal. This flushing system creates a powerful centrifugal washing action that efficiently rinses the bowl thanks to the rimless, hole-free design and dual nozzles.
CEFIONTECT, a special glaze, prevents waste from sticking to the ceramic surface. This function is great for quick and efficient cleaning. This combination of TORNADO FLUSH and CEFIONTECT not only reduces the frequency of cleanings but also saves water, time, and the use of harsh chemicals.
Designed with comfort in mind, the Drake boasts TOTO's Universal Height for an ideal comfortable seating position. Remember, this version of the Toto Drake toilet is ADA-compliant, which makes it a decent choice for disabled persons.
Seamless integration is a key feature of the Drake. A TOTO WASHLET+ toilet has a channel on the bowl surface that discreetly conceals the optional WASHLET+ bidet seat's supply line and power cords.
This best TOTO Drake toilet has essential components, including a tank to bowl gasket, tank to bowl hardware, toilet bolt caps, and a soft close toilet seat.
There is a durable, soft-closing toilet seat included in the package. Don't worry about nasty late-night slams, as the slow closing mechanism prevents loud noise from the washroom. I tried to find any warranty information, but TOTO isn't offering any warranty for this Drake toilet.
Pros
Improved Water Spot to prevent clogging
Rimless & hole-free design with dual nozzle
Powerful flushing system
SoftClose Toilet Seat
Advanced Clean Technology
TOTO Toilet History
TOTO, a Japanese company founded in 1917, has a rich history in the world of toilets and bathroom fixtures. Over the years, they have become renowned for their innovative designs, cutting-edge technology, and commitment to sustainability.
In 1980, TOTO revolutionized the industry by introducing the world's first electronic bidet seat, the Washlet. This innovative product combines the functionality of a toilet seat and bidet, offering features like heated seats, adjustable water temperature, and built-in air dryers.
The Washlet quickly gained popularity in Japan and eventually became a global success.
In 1991, TOTO introduced the first low-flow toilet in Japan, using only 6 liters of water per flush. Since then, TOTO has consistently developed and refined its flushing systems to achieve high efficiency while minimizing water usage.
Their commitment to water conservation has led to numerous awards and certifications, including the prestigious Water Efficiency Leader Award.
TOTO's TORNADO FLUSH system, introduced in 2002, revolutionized flushing technology. This system creates a powerful centrifugal force, effectively cleaning the bowl with minimal water.
The rimless design and dual nozzles ensure a thorough rinse, eliminating waste and bacteria more efficiently than traditional flushing mechanisms.
TOTO's CEFIONTECT glaze, introduced in 2005, is a remarkable advancement in toilet hygiene. This smooth, ion-barrier surface prevents waste from sticking to the ceramic, making cleaning easier and more effective. The CEFIONTECT glaze also helps reduce the need for harsh cleaning chemicals and promotes water conservation.
TOTO is dedicated to sustainable manufacturing and environmental responsibility. They have received recognition for their efforts in developing eco-friendly products, achieving certifications such as WaterSense, and meeting strict standards for water efficiency. TOTO continuously explores ways to minimize its carbon footprint through energy-efficient manufacturing processes and waste reduction initiatives.
Are Toto Toilets Good Quality?
TOTO toilets are known for their exceptional quality and innovative features. Toto toilets are recognized for their innovative designs, advanced flushing systems, and durable construction.
TOTO toilets feature revolutionary technologies, including TORNADO FLUSH, CEFIONTECT glaze, and WaterSense certification to ensure efficient flushing, easy cleaning, and water conservation.
TOTO's attention to detail and commitment to user comfort, with features such as universal height designs and soft-close seats, makes them worth the investment.
Final words
TOTO Drake toilets are an excellent choice for superior quality and performance in their bathroom fixtures. With a long-standing reputation for innovation, durability, and water conservation, TOTO has consistently delivered top-notch Drake toilet models. From their powerful flushing systems to the sleek and easy-to-clean designs, TOTO toilets offer a combination of functionality, comfort, and sustainability. Whether looking for a residential or commercial solution, TOTO's commitment to excellence ensures a reliable and enjoyable bathroom experience.
Frequently Asked Questions (FAQs)
Is the TOTO Drake toilet water-efficient, and what is its flush volume?
The TOTO Drake toilet is water-efficient. It typically has a flush volume of 1.6 gallons per flush (GPF). Some Toto models also offer an ultra-high-efficiency flush option of 1.28 GPF.
What is the MAP score of the TOTO Drake toilet?
The TOTO Drake toilets have a Maximum Performance (MAP) score of 800.
Do TOTO Drake toilets have universal height?
TOTO Drake toilets are available in a universal height option. Universal height toilets are more accessible and comfortable including individuals with mobility issues.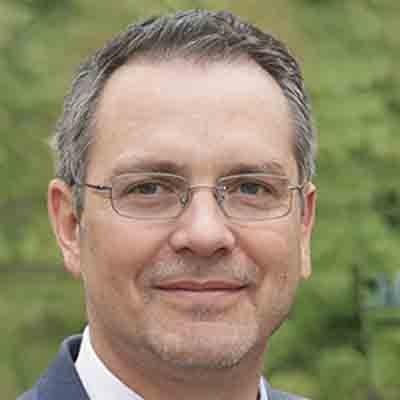 I'm Alex Miller, a specialist in all things toilet plumbing. With over 5 years of dedicated experience in the field, I've seen it all and fixed it all when it comes to toilets. Whether you're dealing with a stubborn clog, a leaky tank, or just looking for the best toilet for your home or commercial space, I've got you covered.
My journey as a toilet plumber has taken me into countless homes and businesses, where I've tackled many toilet issues. From the most common problems to the trickiest of challenges, I've honed my skills to ensure your toilet works flawlessly.
At https://toiletsadviser.com/, I'll share my expertise and insights to help you keep your toilet in top-notch condition. Plumbing issues are frustrating, but with the right guidance, you can avoid them or resolve them swiftly. I aim to simplify your life by providing easy-to-understand tips and solutions for common toilet plumbing problems.
I'll also review the best toilets and brands available on the market. With so many options, choosing the perfect toilet can be overwhelming. That's where my expertise comes in. I'll break down the pros and cons of different models, helping you make an informed decision that suits your needs.
So, whether you're dealing with a troublesome toilet issue or simply looking to upgrade to a more efficient and comfortable throne, stay tuned to https://toiletsadviser.com/. I'll be your trusted source for expert advice and recommendations in the world of toilets.