Best Tankless Toilets(Modern Home Toilet Without Tank)2023
Get ready to flush your old toilet troubles and step into the future of bathroom brilliance! We've scoured the market to bring you the ultimate collection of tankless toilets that will redefine your lavatory experience. Say goodbye to bulky tanks and hello to sleek, space-saving designs that will make your bathroom feel like a luxurious oasis.
With water-saving features that help preserve the planet and cutting-edge technology that guarantees a whisper-quiet flush, these top-quality tankless toilets are here to make a splash. Get ready to upgrade your throne game and discover the best tankless toilets that will leave you feeling refreshed and rejuvenated.
Best Tankless Toilets For 2023- Space Saving Solutions With Powerful Flushing
Quick Features
Manufacturing material Ceramic
Installation method Floor mounted
Slow closing heated seat
Shape Elongated
Experience comfort, convenience, and unparalleled bathroom experience with this remarkable small elongated tankless toilet by HOROW. Say goodbye to chilly discomfort, embrace hands-free efficiency, and indulge in a bathroom experience that combines style and functionality.
This best tankless toilet seat with a heated seat is the ultimate solution to banish cold weather discomfort. Thanks to the warm and comfortable tankless toilet. Simply activate the seat ring and experience blissful warmth, transforming your bathroom experience like never before.
One of the best toilet features is its hands-free convenience with our foot-flushing feature. No more fumbling with buttons or handles – a simple foot induction flush and the tornado-like power of our system swiftly sweep away any lingering dirt.
This tankless toilet boasts a great blackout flushing capability. Equipped with a powerful built-in battery, you can confidently flush up to approximately 2000 times, even during power outages.
Its slim and compact bowl effortlessly blends into all kinds of stunning bathroom spaces. There are dual flush holes. This innovative design ensures that the ceramic bowl's top and bottom are double flushed, swiftly eliminating even the toughest stains in a single flush.
Crafted through a masterly process of high-temperature calculations, the ceramic bowl maintains its original color, unaffected by time. The manufacturer offers a 30-Day Money Back Guarantee and a 12-Month Replacement Warranty.
Pros
Slow closing heated seat
Dual flush holes
Foot sensor flushing
30 days money back guarantee
Comes with a dryer and night light
Quick Features
Manufacturing material Ceramic
Installation method Floor mounted
Shape Round
Slow closing seat
The one-piece smart tankless toilet is a revolutionary addition to modern bathrooms. It offers a range of features that enhance convenience and reliability, making it an excellent long-term investment. The toilet has hands-free flushing technology, automatically sensing when you're finished and flushing independently.
Alternatively, a foot button can be used for flushing. This handy feature eliminates the annoyance of phantom flushes or false activations.
The round tankless toilet is powered by four AA batteries which means it can be installed in any bathroom without requiring a power outlet. A low-power indicator light ensures you're always aware of when the batteries must be changed. Its modern design takes up less space than traditional tank toilets and eliminates the common issue of leaks.
Installation is simple, as the toilet is a one-piece unit with the seat pre-assembled. Remember, the toilet is floor-mounted with all essential accessories in the package, including two shutoff valves with different threaded compression fittings, allowing easy customization to match your current water supply. The toilet offers two smart flushing modes: off-seat auto-flushing and a foot kick button flushing option designed for men. It utilizes Siphonic flushing technology to deliver powerful and thorough cleansing with every flush, ensuring efficiency and optimal performance.
The tankless flushing system is particularly beneficial for homes with low water pressure, as it works seamlessly with direct water supply from the pipe. The toilet's dimensions include a comfortable seat height of 17 inches, a width of 16.14 inches, and a length of 27.16 inches. It accommodates rough-in distances of 12 inches or more, ensuring a perfect fit for your bathroom.
For peace of mind, the smart toilet comes with a generous 2-year warranty for residential use and a 1-year warranty for commercial applications. A responsive customer service team can assist with any questions or concerns within 24 hours.
Pros
2 smart flushing modes
Durable seat
Low water pressure startup technology
2 Different Shutoff Valves
Easy Installation
Cons
Complicated battery replacement
Quick Features
Manufacturing material Ceramic
Installation method Floor mounted
Shape Elongated
Auto Pre-wetting & Flushing
Experience the ultimate bathroom luxury with this state-of-the-art modern smart toilet. This remarkable tankless one-piece toilet is designed to transform your daily routine into a truly indulgent experience. Packed with cutting-edge features, unparalleled comfort, and unbeatable convenience, it's time to take your bathroom to the next level.
The hands-free operation sets the stage for a truly hygienic experience. The auto open and close lid feature greets you with a touchless welcome. There is a foot kick button to effortlessly flip the seat and add an extra layer of ease and cleanliness. A convenient auto flush function takes care of business with a wave of intelligence.
Comfort is king with our cozy cleansing bidet seat. This compact tankless toilet has a range of cleansing options, including a rear wash, a front wash, and a soothing oscillating massage spray. You can easily adjust the water pressure and temperature to your requirements and enjoy personal comfort to feel refreshed and revitalized.
Don't worry about unexpected power outages again. This smart tankless toilet has a backup battery to ensure uninterrupted operation even in the darkest times. When it comes to Hygiene, it incorporates self-cleaning and UV-sanitizing features. The stainless steel spray wand guarantees a pristine clean with every use, while the automatic self-cleaning and UV-sanitizing functions ensure optimal hygiene.
Here is Philip Riberto's review of this tankless toilet:
"This is the best toilet I have ever owned. I have owned and installed more than 25 different units. This unit does everything the brands that are 3 times as much and more! Highly recommend this toilet."
Navigating in the dark is made easy with a smart built-in night light. Say goodbye to stumbling or fumbling during late-night bathroom trips. With intuitive one-knob operation and user-friendly remote control, customization has never been simpler. Adjust water temperature, pressure, and nozzle position to create a personalized experience for each family member.
For peace of mind, the smart toilet is backed by certifications from ETL and CUPC, guaranteeing top-notch quality. Lastly, the manufacturer firmly stands behind the product with a limited warranty on all mechanical parts and the bidet seat.
Pros
Auto Open and Close Lid
Self-cleaning & UV-sanitizing
Easy-to-Use Remote
Adjustable seat and water temperature
Warm air dryer
Quick Features
Manufacturing material Ceramic
Installation method Floor mounted
Shape Elongated
Heated seat
Comfort, convenience, and peace of mind, these three words perfectly describe the Cosvalve tankless toilet. Let's start with the seat's warm and comfortable features. Say goodbye to chilly mornings and embrace pure coziness. The durable seat is heated to the optimal temperature of 37 degrees to provide soothing warmth that prevents discomfort even on the coldest days.
The flushing power of the toilet is incredibly good. The Cosvalve toilet has advanced ceramics technology to make cleaning a breeze. With its one-piece tankless design and powerful flush core, this smart toilet delivers exceptional flushing performance while minimizing water consumption.
One of the standout features is the foot sensor flush. This innovative technology allows you to use your foot to activate the flush. It's the best in terms of convenience and hygiene. Life becomes easier when you can free your hands and let the foot sensor do the work.
Another excellent feature of this heated seat elongated tankless toilet is the soft night light. When you activate the knob control at night, the smart toilet bowl illuminates with a lovely blue LED light. It's a subtle and soothing glow that enhances safety during nighttime bathroom visits.
Do not forget the power outage flushing capability. The built-in batteries keep your smart toilet functioning seamlessly. With the powerful battery, you can flush approximately 2300 times without electricity.
From its cozy seat warmth and powerful flushing performance to the foot sensor flush and soft night light, every aspect is designed to enhance your bathroom experience. The power outage flushing feature ensures uninterrupted operation even during electrical disruptions. Trust me, once you've experienced the convenience and comfort of this smart toilet, you'll wonder how you ever lived without it.
Pros
Low Water Pressure super vortex impulse flushing system
Foot infrared sensor flush
Comes with a thermostat knob
Comfortable heated seat
Smart toilet bowl light
Quick Features
Manufacturing material Ceramic & Plastic
Installation method Floor mounted
Shape Elongated
LED digital display
EPLO brand has been a pioneer in the bathroom industry since 2006, dedicated to providing energy-saving and innovative solutions for your bathroom needs. With a strong commitment to continuous improvement, EPLO strives for the perfect blend of elegant design, exceptional functionality, safety, and quality. This electric tankless toilet has advanced features that will revolutionize your bathroom experience.
Hands-free operation is at the core of the design philosophy. You can enjoy a completely touchless experience with smart motion sensor flushing technology. The foot sensor flushing function allows for effortless flushing without bending down, providing convenience and ease of use. There is off-seat flushing, which automatically triggers a flush when the seat sensor no longer detects a user.
Maintaining cleanliness critical, thanks to the powerful flushing to ensure effective waste removal. The Siphonic Jet Flushing TECH combines siphoning and jet flushing to provide robust flushing power.
To optimize water usage, EPLO has implemented a smarter way to flush. The full flush activates Siphonic and jet flushing for double cleansing if the seat time exceeds 60 seconds for thorough and efficient cleaning. On the other hand, a seat time of fewer than 60 seconds triggers a half flush, conserving water while still providing a clean flush.
The smart tankless toilet has an automatic pre-wetting function that pulses when the seat detects a user, making the bowl cleaner and easier to clean. The toilet also has an easy-to-use remote to enjoy the luxury of a heated seat, a soothing nightlight, deodorization, instant warm water, a warm dryer, an LED display, and auto flushing.
The LED digital display allows one to keep an eye on water and seat and all essential information. This best toilet brand holds IAPMO EGS, CUPC, and CEC certifications. The manufacturer stands behind the quality of its products with a 1-year warranty and responsive customer support.
Pros
Automatic pre-wetting
LED digital display
Adjustable spray shape, position, water pressure & temperature
Powerful Siphonic and jet flushing
LED display
Cons
Number professional installation
Quick Features
Manufacturing material Ceramic
Installation method Wall mounted
Shape Elongated
Vortex double-swish toilet bowl technology
An ultimate space-saving solution with Fine Fixtures' remarkable wall-hung toilets from the stunning StormOn collection, this innovative toilet is made for small homes to enjoy performance, convenience, and style. This smart tankless toilet allows you to effortlessly clean underneath the toilet bowl without the need to kneel or strain.
Grab a damp mop and wipe your floors, leaving them gleaming and pristine. The fully glazed toilet bowl ensures a smooth and easy-to-clean surface. Also, it enhances hygiene and eliminates the hassle of stubborn stains. Thanks to the wide trap-way opening, it prevents any unfortunate toilet-clogging mishaps. With Fine Fixtures' dual flush system, you can conserve water and contribute to a greener environment.
The full flush option uses a modest 1.6 gallons, while the partial flush conserves an impressive 1.1 gallons, making it an ideal choice for eco-conscious individuals.
I liked the adjustable height as it allows for customizing the toilet experience. You can easily increase the height by up to 3.5 inches for your specific needs and ensure maximum comfort.
The awe-inspiring StormOn flush feature showcases the pinnacle of toilet technology. The brilliant vertex powerful Washdown Jets guarantee a clean bowl every time.
When it comes to installation, Fine Fixtures has your back. Unlike other models that can give you a hard time, these wall-hung tankless toilets offer the easiest installation process imaginable. Mounting the bowl on the Wall becomes a breeze, thanks to the meticulously designed construction. Also, all necessary mounting hardware is included in the package. Last, the detailed, step-by-step installation instructions will guide you seamlessly.
The soft-closing seats and seat cover provide a safe, quiet, and secure bathroom experience. The ultra-thin seat covers enhance safety and add a touch of modern elegance to your bathroom, making it the epitome of contemporary design.
Pros
Smart & space-saving design
Soft closing seat
The powerful dual-flushing system
Soft closing system
One-year manufacturer warranty
Quick Features
Manufacturing material Polypropylene & Ceramic
Installation method Floor mounted
Shape Round
Fully automatic intelligent control
This is one of the top-selling tankless toilets in the bathroom space, combining hygiene, convenience, and comfort. Innovative features such as the posterior wash, adjustable water pressure, heated seat, and hands-free flush enhance your bathroom routine. With its intelligent design, excellent after-sales service, and focus on user satisfaction, this bidet toilet seat is a worthy addition to any modern bathroom.
One of the standout features of this best tankless toilet is its focus on hygiene. The posterior wash, feminine wash, and pulsating wash functions ensure thorough cleansing using adjustable water pressure. The water used for washing is hygienically filtered for a clean and refreshing experience every time.
When it comes to convenience, the smart round toilet has a truly hands-free flushing experience. With off-seat flushing, button flushing, foot-sensing flushing, and remote-control flushing, you have complete control over the flushing operation. Even during a power failure, the built-in battery power allows you to continue using the flush functions without interruption.
The tankless design eliminates the need for a traditional water tank, as it directly utilizes water from the pipe. Also, the booster pump improves the flush performance to make it effective even under low or inconsistent water pressure conditions.
For extra comfort, the heated seat, warm water, and warm air dryer ensure a luxurious experience. The self-cleaning stainless steel nozzle and auto deodorization add to the overall cleanliness. You can adjust the temperature of the seat in four gears.
With considerate service, the manufacturer promises prompt responses within 24 hours if any issues arise. The product is backed by a 30-Day Money Back Guarantee and a 2-year quality Warranty, providing peace of mind to the users.
Quiet nights are ensured with the LED smart night light and silent slow-down mechanism. These features are particularly useful for children and older people who frequently need bathroom visits at night.
There are temperature-controlled cleaning and drying functions to enhance convenience further. The filter device ensures the sanitation of the water source, while the drying device provides comfortable, warm air at an adjustable temperature.
With fully automatic intelligent control, this bidet toilet seat tankless toilet is designed to make your life easier. It automatically memorizes and saves your usage habits, making it easier for subsequent use. The power supply design includes a leakage protection device to ensure safety for you and your family.
This smart toilet lid automatically opens to wet the inner Wall, and the super cyclone flushing effectively removes sewage. The seat can be controlled by turning over the foot, adding to the hands-free operation. The package includes detailed instructions and excellent after-sales service to guarantee a hassle-free customer experience.
Pros
Three-speed air temperature adjustment
Self-cleaning stainless steel nozzle and auto deodorization
Adjustable water pressure
LED smart night light
Ultra quiet slow-down mechanism
Are Tankless Toilets Any Good?
Tankless toilets are good with several advantages over toilets with tanks. Here are some reasons why tankless toilets are highly regarded.
Tankless toilets are highly water-efficient. They use advanced flushing mechanisms, such as pressure-assisted or dual-flush systems, which consume less water per flush than toilets with tanks. It not only helps to conserve water but also reduces water bills over time.
Tankless toilets have a compact and streamlined design since they do not have a water tank. It makes them an excellent choice for smaller bathrooms or spaces where maximizing floor area is important. These space-saving toilets can create a more spacious and visually appealing bathroom environment.
Tankless toilets provide continuous flushing, directly using water from the water supply line. Unlike toilets with tanks, there is no risk of running out of water during consecutive flushes, making them suitable for high-traffic areas or households with multiple users.
Durability and maintenance
Tankless toilets come with fewer parts and components compared to toilets with tanks. It results in lower maintenance requirements and potentially fewer repairs over time. Also, without a water tank, there is no risk of tank-related issues such as leaks, cracks, or condensation.
Versatile installation options
Tankless toilets offer greater flexibility in terms of installation. They can be wall-mounted or floor-mounted, allowing for installation in various locations. These toilets can accommodate different bathroom layouts and plumbing configurations.
Tankless toilets are known for their sleek and modern design. They add a touch of elegance and contemporary style to any bathroom decor. Their minimalist appearance can enhance the overall aesthetics of the space.
How Do Tankless Toilets Work?
Tankless toilets, or flushometer or pressure-assisted toilets, operate differently from traditional gravity-fed toilets. Instead of relying on a water-filled tank to initiate the flush, tankless toilets use a pressurized water supply directly from the plumbing system.
Here's a detailed process for how tankless toilets work.
Tankless toilets have a flush valve, also known as a flushometer valve, connected directly to the water supply line. The flush valve is typically a diaphragm-operated valve that controls the release of water into the toilet bowl.
When the user activates the flush by pressing a lever or button, the flush valve opens, rapidly allowing pressurized water from the supply line to enter the toilet bowl. The high-pressure water creates a powerful force that clears waste from the bowl.
The rapid influx of pressurized water creates a strong siphonic or jet action that propels waste down the trapway and into the sewer line. This flushing mechanism is more efficient than gravity-fed toilets, as it uses the force of the pressurized water to ensure thorough waste removal.
The flush valve closes once the flush is complete, cutting off the water supply. Unlike traditional toilets that rely on the tank to refill gradually, tankless toilets have a fast refilling process due to the direct pressurized water supply. It allows the toilet to be ready for the next flush almost immediately.
As the name suggests, tankless toilets do not have a traditional water tank. Instead, they rely on the plumbing system's continuous supply of pressurized water. This design eliminates the need for a large tank, making tankless toilets more compact and suitable for smaller spaces.
Water Pressure Requirement
It's important to note that tankless toilets require a certain level of water pressure to operate effectively. The water supply must meet the minimum pressure requirements specified by the manufacturer. If the water pressure is too low, it can affect the toilet's flushing performance.
Ultimate Guide to Buy a Best Tankless Toilet
When it comes to tankless toilets, not all options are created equal. Some outperform others, while some have a more aesthetically pleasing design. Also, certain tankless toilets have a longer lifespan than their counterparts. Of course, cost is also crucial, as some models may be more expensive than others.
To help you make the right decision, here are the essential factors to consider when buying a tankless toilet.
The first thing you need to consider is the cost of tankless toilets. Tankless toilets have a higher price tag compared to traditional tank toilets. However, there can be significant price variations even within the tankless category.
Evaluating your budget and determining how much you're willing to spend is important. Also, factor in the repairs and maintenance costs, as more expensive toilets often come with pricier replacement parts.
Tankless toilets can be wall-mounted or floor-mounted.
Wall-mounted toilets often come at a higher price and need professional installation due to the complexity involved.
Floor-mounted toilets are more common and easier to install. Consider your budget, installation requirements, and bathroom design when choosing between the two.
Despite being tankless, some models have modified tanks or macerator pumps to aid flushing. Understanding the flushing capacity and effectiveness of your chosen toilet is crucial.
Look for wider inlets, pressurized rims, and enhanced suction to compensate for the reduced flushing capacity. Don't hesitate to ask for a demo and seek clarification on any technical terms related to flushing performance.
Dual Flush or Single Flush
Some tankless toilets offer dual flush options, allowing users to choose between a lower water volume for liquid waste and a higher volume for solid waste.
Single-flush toilets have a single option for flushing. Dual flush toilets provide water-saving benefits by allowing you to use less water when appropriate.
Consider the amount of water required per flush. Water-efficient toilets use as little as 0.8 gallons for liquid waste and 1.28 gallons for solid waste.
Avoid toilets that use excessive water, as it increases water bills and negatively impacts the environment.
The MaP (Maximum Performance) score indicates the toilet's ability to remove solid waste through the trapway efficiently.
Higher MaP scores, such as 1000g, indicate better performance and a reduced likelihood of clogging. Consider the MaP score when evaluating the toilet's flushing efficiency.
The best thing about tankless toilets is that they prioritize comfort by offering features like heated seats, elongated bowls and seats, adjustable seat height, nightlights, automatic flushing, and lid opening/closing. While comfort levels vary between models, tankless toilets generally provide many options.
Tankless toilets are a great fit for both large and small bathrooms. However, if you have limited space, carefully considering each toilet model's dimensions is crucial.
Don't rely solely on e-commerce websites for dimensions, as those are often shipping dimensions. Visit the manufacturer's website and download the toilet's specification sheet for accurate measurements.
The rough-in refers to the distance between the rear wall and the center of the toilet's drainpipe.
Standard rough-ins are typically 12 inches, although 10- and 14-inch options also exist. Measure your toilet's rough-in before purchasing a tankless toilet.
If your bathroom has a non-standard rough-in, consider buying an offset toilet flange to accommodate a tankless toilet with a 12-inch rough-in. Offset toilet flanges can convert 10- or 14-inch rough-ins to 12-inches.
Keep in mind that certain states have specific regulations regarding toilet water usage.
For example, in California, toilets sold must not exceed 1.28 gallons per flush. Public facilities must also comply with the Americans with Disabilities Act (ADA), which mandates a comfortable seat height of 17-19 inches.
Additional Considerations
Pay attention to the height and length of the toilet. Round-shaped seats are typically 16 inches long, while elongated or D-shaped toilets are around 18 inches long.
Consider your bathroom size and personal comfort preferences when choosing the seat length. Additionally, toilets come in different height categories, with Comfort Height toilets being taller (17 inches or more) and 'Normal' toilets described as Right Height, Standard Height, or Universal Height, typically measuring 15 to 16 inches.
Double-check whether the stated dimensions include the seat or not, as it can impact the overall height of the toilet. For accurate measurements, measure your rough-in distance from the baseboard, not the wall.
The flushing mechanism of a tankless toilet plays a significant role in water usage, noise levels, and flushing efficiency. Consider the noise levels of the toilet, especially if you have small children, work odd hours, or live with elderly individuals.
Look for features like built-in night lights and slow-closing lids to minimize disruptions. Additionally, pay attention to the quality of the toilet seat hinges to ensure durability and prevent noisy slamming.
Tankless toilets come in two main bowl shapes: round and elongated.
Round-shaped bowls are smaller and save space, making them suitable for compact bathrooms.
Elongated bowls offer a more comfortable seating posture.
Consider your space requirements and comfort preferences when selecting the bowl shape.
While white toilets are the most popular due to their clean appearance, tankless toilets offer more flexibility in color choices. Black toilets, for instance, are gaining popularity. However, sticking with white is a safe and timeless choice for tankless toilets.
Tankless toilets rely on electricity to operate effectively. If you live in an area prone to frequent power outages, you may not fully enjoy the benefits of a tankless toilet. Consider your location's power stability before making a decision.
Final words
When selecting the best tankless toilet, you must consider all essential features. These sleek and efficient toilets without tanks offer a range of benefits, including water efficiency, space-saving design, and powerful flushing capabilities. Each aspect plays a role in making an informed decision, from cost and color options to power reliability and comfort features. By carefully evaluating your requirements and preferences, you can confidently choose a tankless toilet that not only meets your functional needs but also enhances the overall aesthetics of your bathroom.
Frequently Asked Questions (FAQs)
What is the water pressure requirement for a tankless toilet to function properly?
The water pressure requirement for a tankless toilet to function properly should be 25-80 psi (pounds per square inch).
Can a tankless toilet handle solid waste effectively?
Tankless toilets are designed to handle solid waste effectively. Their high-pressure flushing mechanism provides the necessary force to clear waste from the bowl and ensure efficient waste removal.
What is the expected lifespan of a tankless toilet?
On average, a well-maintained tankless toilet lasts 15 to 25 years. However, the expected lifespan of a tankless toilet can vary depending on usage, maintenance, and product quality.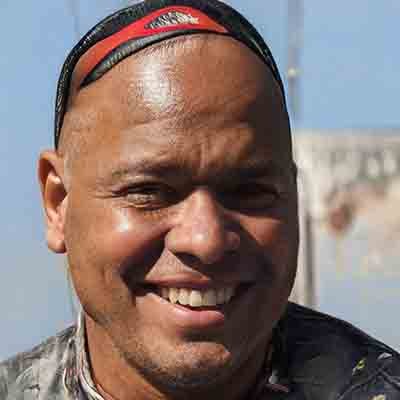 Russel Clark is a plumbing specialist who stumbled into the world of pipes and fixtures with a relentless passion for the trade. My journey into plumbing was unexpected, sparked by a deep-seated curiosity and a desire to make a real difference in people's lives.
I started as a plumbing helper, where I found myself learning the ropes from experienced plumbers who generously shared their knowledge. Here, I discovered my true calling and fell head over heels for the art and science of plumbing.
I vividly recall my early days, armed with a toolbox and eager to soak up every plumbing wisdom I could find. I embraced the challenges that came my way, from learning to decipher the intricate maze of pipes beneath our feet to mastering the inner workings of toilets, sinks, and showers.
Plumbing, I soon realized, is not just about pipes and wrenches; it's about ensuring the comfort, safety, and well-being of every home and business. It's about being the unsung hero who swoops in to save the day when leaks and clogs threaten to disrupt daily life.
Throughout my journey, I've encountered a myriad of plumbing puzzles – from burst pipes in the dead of winter to toilets that seemed to have a mind of their own. With each challenge, I've honed my skills, learning to think on my feet and find creative solutions to even the trickiest of problems.
Now, with years of hands-on experience, I'm thrilled to share my expertise and passion with you through the blog toiletsadviser.com/. Whether you're a fellow plumbing enthusiast or someone in dire need of plumbing guidance, I'm here to lend a helping hand.