Best Comfort Height Toilets 2024 [High Height Tall Toilet]
Are you a tall person who has had enough of having difficulty while sitting and standing up from standard height toilets? Well, we have come up with a solution for you. While standard toilets are now being manufactured, keeping in mind all the necessities required by the users, a comfort height is still what the majority of them lack.
Therefore, for tall people, it is extremely important to find a toilet that comes with a tall and comfortable height so that sitting on the toilet seat and standing up from it doesn't seem like an exhausting task. After analyzing specialized toilets available on the market, we have selected the best comfort height toilets that also comes with excellent features to give you a smooth experience.
Best Comfort Height Toilets For Tall Person- Top Rated Elongated and Round Toilets for 2024
Quick Features
Toilet shape Elongated
Manufacturing material Vitreous China
Toilet Design two-piece
Toilet weight 110.44 pounds
If you are looking for an aesthetically pleasing tall person toilet that comes with versatile features, this Kohler K-6999-0 can be the best option for your bathroom. It is an elongated two-piece toilet with a single flush and extended height to look after your demand for comfortable toilet height. Additionally, this toilet is available in various colors, including white, black, ice grey, almond, biscuit, and more, so that you can have the one that goes the best with the theme and décor of your bathroom. Without a toilet seat, the height of this toilet is around 16.5 inches, which is excellent for tall and elderly people.
The toilet comes with a concealed trap-way that not only enhances its design but also makes cleaning relatively easy. A robust and efficient flush is guaranteed, thanks to the AquaPiston single flush canister technology. This technology uses a precision-engineered bowl, tank, trap-way, and force of gravity to ensure a powerful flush. To provide leak-free performance, the canister is made using a design that is around 90% less exposed seal material than a 3″ flapper.
The eco-performance of this best KOHLER toilet for tall person is amazing because it is a WaterSense certified product. This certification means that the toilet gives an excellent performance; however, it consumes around 20% less water than standard toilets. It is also an ADA-compliant toilet which means it meets the requirements and standards set by the Americans with Disabilities Act. In addition, the toilet has been constructed using quite a durable material that is easy to clean.
Pros
One-year limited warranty
Maximum comfort design
Powerful gravity flushing performance
Comfort height for ease of use
Water-saving technology
Cons
A toilet seat is not included in the package.
Final Verdict
This is one of the best toilets for a tall person because of the comfortable tall height. Not only will the height be suitable for tall people but also for elders with issues sitting or standing up from short toilet seats.
Quick Features
Toilet shape Elongated
Manufacturing material Vitreous China
Toilet Design two-piece
Toilet weight 110.44 pounds
Featuring a comfort height of around 16.5 inches, this is an excellent toilet for elderly and tall people. It is created using a high-profile design and is powerful enough to be suitable for both residential and commercial uses. The company has ensured that the toilet is made using high-quality materials and excellent construction to ensure durability and longevity. This toilet by TOTO comes in five different colors to go with any kind of bathroom theme and décor. The concealed and high-profile design makes cleaning relatively easier and gives a smooth and elegant look.
This is an ADA-compliant toilet specifically designed to serve people of every age, including the disabled ones. The comfort height is combined with an elongated bowl, ensuring an excellent and comfortable bathroom experience. The elongated bowl is around two inches larger than the round one to make sure you have more space to comfortably sit on the toilet rather than squeezing yourself according to size. This also makes it suitable for plus-size people who are tall enough to require a comfortable height toilet seat.
This toilet's advanced G-max flushing technology comes with an extra-large siphon jet, a significant flush, and a 2-1/8th inch fully glazed trap-way. All of these combined provide an excellent flush by driving a large amount of water quite fast into the bowl. The G-max system is specifically designed to provide you with a powerful, fast, and quiet flush performance. Even with such a strong flush, the toilet uses relatively less water, around 1.6 GPF, which helps save a lot of water on a yearly basis.
Pros
Gravity-fed flushing system
The concealed design makes cleaning easier
Siphon jet offers increased water flow
Glazed trap-way for a quiet yet powerful flush
ADA compliant
Final Verdict
If you want a toilet that not only comes with a comfortable height but also provides excellent appearance, powerful flushing at an affordable price, this best TOTO toilet is your go-to option.
Quick Features
Toilet shape Elongated
Manufacturing material Vitreous China
Toilet Design two-piece
Toilet weight 102.44 pounds
This toilet may not have an ideal height of 20 inches as it comes with 17 inches, a couple of inches taller than the standard toilets. The toilet height is suitable for most tall and elderly people and can work much better than the normal ones. The bowl of this powerful flushing toilet for tall person is elongated and specifically designed to provide additional room and comfort to the users. The comfort height is similar to a chair height, making standing up and sitting on the toilet seat easier for most adults and tall persons.
What makes it stand out among other comfort height toilets is the Class Five Flushing Technology. The power flush capability of this toilet allows it to let go of all the mess in just one go. You will not need to flush your toilet twice or thrice to let go of the large waste, so you are good to follow the water consumption guidelines by the authorities. It consumes 1.6 gallons of water per flush, so you are saving on your water bills and consuming less water compared to other toilet flushes and contributing to saving water for a better environment.
The installation of this toilet is DryLock which is not only fast but also a fool-proof installation system. It can prevent leakages that are caused during standard installations. Also, this is a two-piece toilet, so installation is quite easy and less time-consuming compared to the one-piece toilets. Furthermore, since the height of the toilet surpasses standard toilet heights, it meets the ADA requirements and is suitable for disabled people too.
Pros
Comfort height for tall and elderly people
Elongated bowl for added comfort
Meets ADA requirements
Low noise seat closing
Class Five Flushing Technology
Final Verdict
Since the toilet is designed to meet ADA requirements, it is not only a good option for tall and elderly people but also for people with disabilities and limited mobility.
Quick Features
Toilet shape Elongated
Manufacturing material Ceramic
Toilet Design two-piece
Toilet weight 120 pounds
As the name suggests, this is an extra tall toilet manufactured by the well known brand Convenient Height, which measures around 20 inches in length. The extra height of this toilet adds to the bathroom safety you need while sitting on the toilet seat and standing up from it. Additionally, such height is excellent for preventing falls for older people with disabilities. Furthermore, the toilet is guaranteed to provide high performance since it is designed thoroughly, which is approved by the Board of Registration of Plumbers.
The toilet comes equipped with a dual flush system which is great for consuming less water without affecting the flushing performance. Pressing the flush lever down gives a full flush of 1.28 GPF and is excellent for flushing solid waste. Pulling the lever up gives an economical flush of around 0.8 GPF, which is powerful enough to flush liquid waste. Having two options, you can easily decide which flushing power to go for and save on your water consumption, which may reduce your water bills. In addition, the flush handle is placed in such a way that you can easily access it even when the toilet seat is up.
The slow closing toilet seat of this toilet is explicitly designed to provide maximum comfort and closes slowly without a slam. Furthermore, the design of this toilet is elegant from each angle so that it can go with any kind of bathroom décor and theme. Not only does it look perfectly proportioned, but it can easily fit seamlessly in any bathroom style. The advanced packaging guarantees safe delivery without any kind of damage.
Pros
Powerful dual flush system
Extra tall height for comfort
Dual flush valve to save water
Highly durable flush actuator
Cons
Installation instructions are not clear
Final Verdict
If you want to install the toilet yourself, it can be a bit complicated since the installation instructions are not clear. Besides that, the soft seat toilet with powerful dual flushing system is an excellent choice for tall and elderly people.
Quick Features
Toilet shape Elongated
Manufacturing material Brass
Toilet Design One-piece
Toilet weight 151 pounds
If you are looking for a tall person toilet with a modern design, this is an ideal toilet for you. It is a one-piece toilet that comes with a sleek and clean design so that it can easily go with any kind of bathroom theme and décor. No matter if your bathroom has a modern or traditional theme; this toilet can cater to your aesthetic needs thanks to its excellent design. The surface is amazingly smooth, which makes it super easy to clean. Additionally, the trap-way is fully concealed, so there are no gaps or curves that may gather dust and make the toilet look dirty.
The flush of this WOODBRIDGE toilet is exceptional and has a flushing score of around 1000 grams. The flush system is fully glazed, and the siphon flushing effect guarantees a powerful flush performance. You may not face the problem of clogging or leaks anymore since the whole design of the toilet is significant enough to prevent that from happening. Additionally, flushing performance is so quiet that no one will know you have used the bathroom when you flush, unlike other toilets.
The comfort height of around 27.5 inches makes sitting on the comfortable toilet seat and standing up from it a breeze of air. Even if you are tall or have some mobility issues, this toilet seat can look after your needs and provide you with a comfortable bathroom experience. The stainless steel durable seat hinge makes it easier for you to remove the toilet seat and tighten or clean it even after years of use. The package includes almost all the necessary accessories like floor bolts, a high-quality wax ring, a soft closing toilet seat, pre-installed water fitting, a special hand wrench tool, and installation instructions.
Pros
Fully glazed flush system
WaterSense certified toilet
Luxurious and modern design
Easy to clean
Super quiet and powerful flushing performance
Cons
Installation is a bit complicated
Final Verdict
You may need to call a plumber or need help installing this toilet. But, except for this issue, this toilet comes with an excellent modern design that can go with the aesthetics of your bathroom, along with providing you with the optimum comfort.
Quick Features
Toilet shape Elongated
Manufacturing material Vitreous China & Metal
Toilet Design Two-piece
Toilet weight 102.8 pounds
One of the best water-efficient toilets available in the market, this top rated tall person toilet offers superb flushing performance with versatile features. The toilet guarantees not only a comfortable experience but also a reduction in your water bills, making it a win-win situation. Although the brand is not as famous as TOTO or Kohler, the performance of this toilet has made waves in recent times, thanks to the quantity of water it saves without affecting the flushing performance. The water consumption of this toilet is surprisingly low with around 0.8 GPF.
The flushing system of this toilet is pressure-assisted, which means the water inside the tank gets combined with compressed air. This method results in water going into the bowl with huge pressure and taking away all the waste in just one go. The MaP flushing score of the toilet is around 800g, meaning there is almost no chance that you will ever face a clogging issue when using it. This Niagara toilet is EPA WaterSense certified owing to the fact that it only uses 0.8 GPF of water and still provides excellent flushing performance.
The height of the durable toilet is around 17 inches adding it to the list of comfort height toilets. The toilet is tall enough to be comfortable for people with mobility issues, the elderly, and tall people. Additionally, the elongated bowl type ensures that the users are provided with excellent comfort while using this toilet. Last but not least, the flushing performance is quiet enough not to let everyone know when you have used the toilet.
Pros
Water saving technology
Easy to install
Pressure-assisted flush for powerful flushing
Best for modern bathrooms
Convenient installation
Cons
Wax ring and mounting bolts are not included
Final Verdict
Although the height of this toilet makes it an excellent choice for tall people, it doesn't come with mounting hardware and may end up costing you more than the advertised price since you will need to buy accessories separately.
Quick Features
Toilet shape Elongated
Manufacturing material Vitreous China
Toilet Design One-piece
Toilet weight 99 pounds
Featuring 16.125 inches height, TOTO MS604114CEFG#01 UltraMax II is one of the most durable toilets available on the market. This ADA complaint one piece toilet is a perfect addition for modern bathrooms. Using two powerful nozzles, the toilet's double cyclone flushing system not only creates forceful centrifugal action but also cleans the rim and bowl with every flush.
What makes it one of our favorites is the extremely powerful flushing performance the toilet. The Tornado flushing system is specifically designed to create a strong whirlpool effect to remove large waste. The tornado effect is carried out by the two nozzles placed inside the bowl, from which when the water comes out, it creates a centrifugal cyclonic kind of rinsing action. In addition, it only uses 1.28 GPF of water every time you flush it and is, therefore, EPA WaterSense certified for consuming less water.
It is a one-piece toilet which makes it quite easy to clean. The shape of the bowl is elongated to make sure you get added comfort when you use it. The soft close toilet seat is included with the purchase, so you don't need to worry about hearing that loud slam when you use it half asleep late at night. The surface of this UltraMax II toilet is coated with Cefiontect gaze, which gives it a shiny and lubricious look all the time. Also it prevents the building up of lime, mold, and other hard water stains.
Pros
WaterSense compliant toilet
Advanced tornado flushing system
Cefiontect coating for mold prevention
Elongated bowl for added comfort
One-year limited warranty
Final Verdict
Carrying this toilet from one place to another is a task since it weighs a ton according to some reviews; however, if you can get help in this matter, this toilet can be an excellent choice to look after your comfort needs as a tall person.
Buying Guide For Comfort Height Toilets
Here are some of the features you need to look for before making your final decision to a buy a tall person toilet.
Toilet Dimensions
While buying the toilet, height is not the only thing you need to pay attention to, as other dimensions add to the comfort. The toilet's length and width are extremely important to consider, especially if you have a small bathroom. The difference of even an inch can create difficulty in your bathroom either for opening or closing the door or providing you enough space to stand.
Therefore, getting the toilet dimensions before making your final decision is the best way to go about it. While round toilets are more preferred for smaller bathrooms compared to elongated ones, some manufacturers have now come up with compact elongated toilets too. So you do not need to compromise on comfort even when you are short on space.
Toilet Bowl Type
There are two types of toilet bowls named round and elongated. The elongated toilet bowls measure around 18.5 inches, while the round ones measure around 16.5 inches. When it comes to comfort, the elongated toilet bowls are more comfortable than the round ones.
However, if you are short on space, the round toilet bowls are more space-efficient compared to the elongated ones. Therefore, the final decision of which one to go for depends completely on the space available in your bathroom, along with your comfort preferences.
Toilet Types
There are two types of toilets available on the market.
The toilet tanks and the bowel are joined together in one-piece toilets. These kinds of toilets are more compact than their competitors and are also easier to clean. However, they may be a bit complicated to install compared to the two-piece toilets since the former ones are quite heavy and may require some extra help and hands to get installed.
The two-piece toilets have bowls and tanks as separate bodies, both of which are shipped in separate boxes. These toilets are quite easier to install compared to the one-piece toilets. In addition, you can carry out the installation yourself since you only need to install the bowl first and then the tank.
Flush Types
Even when you are buying a comfortable height toilet, you will need to choose the flush type that meets your demands the best. Here are the different toilets flush types that you need to choose from.
  In this type of toilet, there is a secondary tank called a pressure vessel present inside the primary tank. This pressure vessel contains compressed air, which gets mixed up with the incoming water to the toilet tank. When the toilet is flushed, this water mixed with compressed air enters the bowl with pressure and flushes down the waste.
 The single flush toilet gives only one specific amount of water with each flush. No matter if you are flushing liquid or solid waste, the amount of water used in this kind of flush is specific.
 The dual flush toilet allows you to use two different amounts of water when you flush. So, if you want to flush liquid waste, you can push the button that throws lesser water in the bowl, and if you want to flush solid waste, press the button throwing a greater amount of water to flush it all.
This kind of flush dumps a big amount of water into the toilet bowl. The huge amount of water creates a siphon effect in the toilet trap and sucks the contents of the toilet inside the drain pipe.
Toilet Cost
Even among comfort height toilets or toilets from the same brand, the prices vary owing to the features each toilet has to offer. There are many inexpensive or affordable toilets that come with excellent features, so you will have to do proper research to know which one to go for. When making your final decision, don't forget to check what the toilet is offering in a certain price range.
Water consumption
Gone are the days when toilets used to consume multiple gallons of water since now the manufacturers have finally introduced toilets that consume 1.6 GPF or less with each flush.
Therefore, always go for a toilet that consumes less water since not only will it be good for the environment, but it will also reduce your water bills considerably. There are various toilets that come with water consumption of 1.28 or 1.6 GPF and are considered water efficient.
Comfort Height
For people who are tall or elder, toilet seat must have a comfortable height to sit on or stand up from. Short toilets will require you to bend more, which can turn out to be quite inconvenient for elder and tall people. The comfort height of the toilets ranges from 17 inches to 20 inches, and you can get any within this range to have a comfortable experience.
 Color
While the majority of the toilets are available in white color only, there are various manufacturers who are now introducing toilets in different colors, the most common of them being black.
Nevertheless, white is mostly preferred as a toilet since you can easily spot any dirt in this color, which is impossible with other dark colors. However, if you have a particular theme or décor for your bathroom, you can now select a colored toilet to go with it.
Why Tall Person Toilet Is Important?
If you do proper research, you will come to know about the term comfort height toilets. These comfort height toilets are considered the best for tall people, people with mobility or disability issues, and elders.
Now, what exactly are comfort height toilets, you may be wondering? Comfort height toilets are basically those which are a bit taller than traditional toilets. While conventional toilets may only measure around 15 inches when it comes to their height, the comfort height toilets measure approximately 17-20 inches. This increase of inches in the size of the toilets makes it super convenient for tall and elderly people to sit on and stand up from them.
Additionally, even for people with disabilities or mobility issues, comfort height toilets are preferred to ensure there is almost no chance of falling down while getting up from it without any support. Because of these benefits that the comfort height toilets have to offer, they are now becoming quite a popular choice for residential and commercial uses.
Benefits Of Toilets For Tall Persons
Here are the some prominent benefits of tall person toilets.
These toilets provide more comfort to the tall, elderly and people with disabilities since they are around five inches longer than the standard toilets.
You need to bend less to sit on these toilets and stand up from them.
Elder and people with limited mobility can easily use these toilets without any help or assistance.
These toilets put less pressure on your joints and back, resulting in fewer back and knee problems.
Final words
While tall height is something most people want to achieve, however, it comes with its own problems. Sitting on a toilet seat of standard toilets and standing up from it is one of those issues tall people face. To ease that out for tall and elderly people, the most toilet manufacturers are now coming up with toilet seats that are high enough to provide the comfort of standing from and sitting on the toilet seat. These toilets are known comfort height toilets. Don't make a decision in a rush. Sit back, grab a cup of coffee, note down your requirements, consider toilet features and then select a right toilet for tall person.
Frequently Asked Questions (FAQs)
How high is a comfortable height toilet?
The height of comfort height toilet is not specific since it varies from one manufacturer to another. However, toilets that have a height ranging from 17 inches to 20 inches are considered to be comfortable height toilets. This is because they are much taller than the standard toilets, which are heightened around 15 inches maximum.
 Is the comfort height toilet ADA compliant?
Yes, comfort height toilets are also known as ADA-compliant toilets, and they have been quite popular in recent times. The comfort height toilet is ADA compliant as the higher seat makes it suitable for people with bad knees, the elderly, and tall people.
Is a chair toilet better for a tall height person?
Chair height toilets are best for tall persons and those having issues with getting up from a low toilet seat.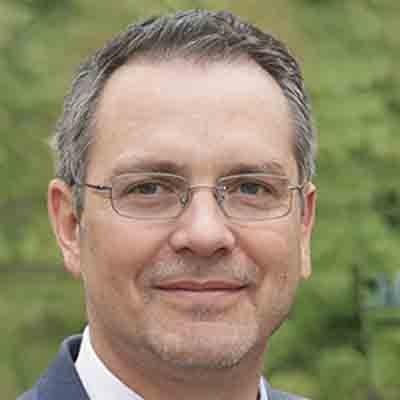 I'm Alex Miller, a specialist in all things toilet plumbing. With over 5 years of dedicated experience in the field, I've seen it all and fixed it all when it comes to toilets. Whether you're dealing with a stubborn clog, a leaky tank, or just looking for the best toilet for your home or commercial space, I've got you covered.
My journey as a toilet plumber has taken me into countless homes and businesses, where I've tackled many toilet issues. From the most common problems to the trickiest of challenges, I've honed my skills to ensure your toilet works flawlessly.
At https://toiletsadviser.com/, I'll share my expertise and insights to help you keep your toilet in top-notch condition. Plumbing issues are frustrating, but with the right guidance, you can avoid them or resolve them swiftly. I aim to simplify your life by providing easy-to-understand tips and solutions for common toilet plumbing problems.
I'll also review the best toilets and brands available on the market. With so many options, choosing the perfect toilet can be overwhelming. That's where my expertise comes in. I'll break down the pros and cons of different models, helping you make an informed decision that suits your needs.
So, whether you're dealing with a troublesome toilet issue or simply looking to upgrade to a more efficient and comfortable throne, stay tuned to https://toiletsadviser.com/. I'll be your trusted source for expert advice and recommendations in the world of toilets.