Best Toilet For Flushing Large Waste(Strong Power Flush)2024
How embarrassing and frustrating would it be if you have guests over and your flushing toilet just won't flush? Well, this definitely seems like a nightmare. While you may get a flush toilet seat that goes the best with the theme of your bathroom, it is also extremely important to get one that flushes large waste in seconds. If you are on a hunt to get one, let me assure you that you are exactly at the right place.
The hundreds of choices available in the market might overwhelm you. Therefore, we have sorted out a list of the 8 best toilets for flushing large waste. All of these toilet seats will make flushing large waste a hassle-free job and not a frustrating one.
Best Toilet for Flushing Large Waste- Most Powerful Flushing Toilets for 2024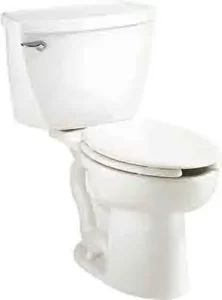 Quick Features
Manufacturing Material: Vitreous China
Item Weight: 90 pounds
Water Consumption: 1.6 Gallons per Flush.
Warranty: One year limited.
Having more 140 or more years of experience in toilet manufacturing, the American Standard company is known for producing flushing toilets of excellent quality. This flushing toilet is made to handle years of high use and is built to handle time's tough tests like a pro. The features of this toilet make it one of those that can handle anything that comes its way, even the large waste.
The toilet bowl provides a superior flushing performance every single time because of combining two actions in one, including pressure-assisted flush and siphon jet action. What makes this toilet stand out among others is that it uses a lot less water than the competitors and still performs exceptionally well.
This American Standard Two-Piece flushing Toilet bowl shape can fit into any residential setting because it is an industrial-grade toilet. It comes with a height that is suitable for young people to use and can also be used by elderly people and people with disabilities or limited mobility. The high height of this model makes it more comfortable and accessible.
Pros
EverClean glazing surface
It provides reduced resistance between toilet surface and waste
Cleaner and fresher toilet after every use
Low water usage
Pressure-assisted flush
Final Verdict
The toilet bowl comes with an EverClean glazing operation, which makes sure the flushing toilet is clean and fresh between bathroom cleanings. This is one of the rare features that any other flushing toilet provides, making it an amazing purchase.
Quick Features
Manufacturing Material: Vitreous China.
Item Weight: 99 pounds
Water Consumption: 1.28 Gallons per Flush
Warranty: One year from the date of purchase.
This toilet comes with an exceptional flushing system that involves using a rimless bowl, two nozzles on each side, and a flush valve that is extra-large in size. TOTO UltraMax II is available in five different colors, including colonial white, cotton white, ebony/black, bone, and beige. The colors can go with any kind of theme you choose for your bathroom and still ensure great flushing operation.
This toilet's double cyclone flushing system is named because both the nozzles form a cyclone kind of motion with water. These cyclones are extremely effective in creating a strong siphon and great for rinsing and scrubbing the bowl efficiently. The toilet bowl comes with a one-piece design which means its tank and bowl are joined together.
The toilet seat is coated with Cefiontect glaze that is responsible for making the toilet shine like a mirror. This also helps clean leftover stains on the toilet without having you scrub them with a brush or use harsh chemicals. It is a soft, closed toilet seat and doesn't produce an irritable sound when slammed hard on the bowl every time it is used.
Pros
Universal height toilet.
The Flushing system operation is powerful.
Quick and easy installation process.
Water-saving with 1.28 GPF.
SanaGloss technology included.
Final Verdict
The toilet seat has various advanced features in store for you that other toilet seats may lack. This can prove to be a great purchase if the small size of the toilet seat is not an issue for you.
Quick Features
Manufacturing Material: Vitreous China
Item Weight: 0.2 pounds
Water Consumption: 1.6 Gallons per Flush
Warranty: One-year limited warranty
Are you searching for a flushing toilet that just doesn't have excellent features and looks good and goes well with your bathroom? This Kohler K-3493-0 toilet is the one. It comes with a timeless look and an elegant design that can go with any kind of bathroom theme and works with all décor. The shape of this toilet is elongated, which offers more room and is suitable for even elders and people with mobility issues.
Bonus, the elongated shape goes well with modern bathrooms and doesn't require as much space around the toilet. The flush doesn't waste much water as it only requires 1.6 gallons of water for each flushing system operation. The toilet helps save water by using less water in each flush through a pressure assisting flush system.
The premium materials used to make this flushing toilet ensure that different components do not cling to its surface. It is also topnotch when it comes to ease of cleaning and doesn't require much time and effort to clean. The toilet bowl will remain clean for a long time even after several uses.
Pros
Classic white color and design.
Elongated design for more comfort.
Feature of pressure-assist flush.
Comfort chair height.
Left-handed lever placement.
Cons
The supply line is not included.
Final Verdict
Not only is this toilet aesthetically appealing to go well with your bathroom, but also water efficient. If you are into aesthetics and don't want to harm your mother Earth at the same time with your flushing toilet purchase, this Kohler toilet is your go-to option.
Quick Features
Manufacturing Material: Ceramic
Item Weight: 90 pounds 
Water Consumption: 0.8 – 1.28 Gallons per Flush
Warranty: One-year limited warranty
A thorough rinse after you use the flushing toilet is important, and this is exactly what the Swiss Madison SM-1T112 has in store for you. The dual tornado internal flush mechanism is specially designed to get to difficult areas and swirl the water around the bowl more effectively. It provides a powerful and thorough rinse around the bowl and keeps odor and bacteria away for longer periods.
The flushing system efficiency of the toilet is exceptional, and that too by wasting less water. For a heavier flush, it only requires 1.28 GPF, and through this, you can save loads of water in the long run. It also comes with an option of 0.8 GPF, which is the best in order to save more water. It meets all the EPA flushing guidelines quite strictly and is included in Environmental friendly WaterSense flsuhing toilets.
The design of the toilet is also quite appealing with a long and high seat. Both of these features are essential for providing comfortable seating on the flushing toilet. The soft seat feature makes sure that the toilet closes quietly and slowly. The seat is included in the package and comes with soft close hinges to make the seating experience even smoother.
Pros
Sleek and stylish look.
Easy cleaning because of skirted design.
Comfort height bowl.
High-performance dual tornado flush.
Strong and sturdy due to ceramic.
Cons
Installation is complicated.
Final Verdict
The toilet has excellent features to offer and is a water-saving addition to your bathroom. If you can get hold of a plumber to do the installation job, you can definitely get this one and save tons of water while flushing even large waste.
Quick Features
Manufacturing Material: Vitreous China
Item Weight: 91.94 pounds
Water Consumption: 1.6 Gallons per Flush
Warranty: N/A
Being a US-based company, Signature Hardware is known for maintaining the quality of its products for years. Among various other competitors, this flushing toilet has been one of the best no-clog toilets that you can get your hands on. This is because it comes with some exceptional features like a Siphonic trapway, a big flush valve, and many more.
The flushing technology of this toilet needs a bow since it can easily shoo away large wastes in a single flush. All thanks to the 2-1/8 inches Siphonic trap way, which balances the air pressure and water level along with a 3 inches big flush valve. Bonus, the toilet only uses 1.28 gallons of water for each flush and saves the remaining for the later use.
A slow-close seat is included with the toilet, and it has a comfort height that is comfortable for the majority of the users. The seat is made elongated for extra space, and the toilet is a two-piece ADA-compliant toilet. What makes this toilet stand out among competitors is the fact that manufacturers claim that their products are built to last. This flushing toilet also comes with a lifetime guarantee, and there is a provision for expert customer support if any issue occurs.
Pros
Flushing toilet is ADA compliant.
Includes a toilet seat.
Longer bowl.
Extra comfort.
Powerful flushing system
Final Verdict
Although the majority of the flushing toilets are now coming with a dual-flushing system, the Signature Hardware one is an exception. But this doesn't stop it from being one of the bests for flushing large wastes because its flushing system is still very powerful.
Quick Features
Manufacturing Material: Porcelain
Item Weight: 119.7 pounds
Water Consumption: N/A
Warranty: One-year limited warranty
A one-piece flushing toilet that comes with a luxurious and modern design; yes, this is precisely what the WOODBRIDGE T-0019 is all about. It can easily complement different themed bathrooms, including craftsman, traditional, contemporary, etc. The design provides a comfortable height which makes it suitable to be used for adults and people with mobility issues. You can easily sit on it and stand without any discomfort caused.
The flushing mechanism of this flushing toilet is not only powerful but also quiet, which happens rarely. The fully glazed flush system is specifically designed to provide flushing that gives no clogs and that too very quietly. It is a high map scoring toilet with a maximum flush score of 1000 grams. This is one of the reasons why it has made it to this list.
The WOODBRIDGE flushing toilet is super easy to clean because the surface is made super smooth and easy to wipe stuff from. The trap way of this flushing toilet is fully concealed, which means there are no corners or bends that could gather dust. It also comes with a soft closing toilet seat which is easy to remove if you want to clean or tighten it after years of use.
Pros
WaterSense certified flushing toilet
Maximum performance flush score
Powerful and quiet flushing
Easy to clean surface
The package includes all essential parts
Final Verdict
There is no denying that customer services are essential. However, there are very rare times when you find issues with toilets. Except for this fact, this flsuhing toilet has all the benefits and unique features you must be looking for, making it a fantastic choice.
7. TOTO CST243EFR#01 – Best Toilet For Large Bowel Movements
Quick Features
Manufacturing Material: Cotton
Item Weight: 42 pounds
Water Consumption: 1.28 Gallons per Flush
Warranty: Manufacturer one year limited.
Like the majority of the traditional toilet seats, this TOTO CST243EFR#01 also comes in two pieces, including a round bowl shape and a tank. What makes two pieces toilet a preferable choice is a fact that in case of any kind of damage, you don't need to replace the whole seat. There are individual pieces available to replace the damaged part, and such is the scenario with this flsuhing toilet too.
Available in pure cotton white color, the toilet seat has perfect height and width. This means you can sit on it for more extended periods without any kind of discomfort. The TOTO flushing toilet can prove to be an ideal choice for people who have back issues or difficult postures. Additionally, the toilet is also suitable for individuals tall and broad.
The two-piece design of this flushing toilet makes it super easy to install. The torque of the flush is just proper, which causes flushing large waste a hassle-free job through an appropriate flush. You don't need to do anything to get the whole stuff removed from the surface since the flush also ensures excellent cleanliness. All of this is done at just 1.28 Gallons per flush which is exceptionally significant.
Pros
Simple and easy to install design
Complements minimal and modern bathrooms.
Powerful flush system
Wider seat for broad and tall people.
Water saving technology.
Cons
The Flushing operation is louder.
Final Verdict
Coming with a fundamental design that is easy to install, this powerful flushing toilet is an excellent choice for flushing large waste. The effective and powerful flush operation makes sure there is no clogging and provides excellent cleanliness after each use.
Quick Features
Manufacturing Material: Vitreous China
Item Weight: 97 pounds
Water Consumption: 1.28 Gallons per Flush
Warranty: N/A
Being 17 inches tall and having an elongated bowl shape for an added room, this toilet will provide you with the comfort that you look for. It is specifically engineered in a way that it can prevent clogs like a pro. The company claims that the toilet has been tested for flushing golf balls in just one flush. This may be a huge claim, but there is no denying that the flush of this toilet makes it stand out among competitors. Yes, it is that good.
The flushing performance of this flsuhing toilet is commendable, but it can also keep the toilet clean significantly. It comes with a PowerWash feature which is solely designed to scrub the bowl when needed so that there is pure cleanliness after every use. Additionally, there is another feature named EverClean surface, which helps inhibit bacteria.
It is a WaterSense Certified flushing toilet and uses almost 20% less water than regular flushing toilets. It offers an Ultra-low water consumption rate of around 1.28 gallons per flush which is exceptionally great and saves water to a considerate level. It meets all the EPA water criteria to ensure that you are playing your part in saving water.
Pros
Color matching bowl caps included.
Ultra-low water consumption rate.
ADA compliant and WaterSense certified.
20% more water saving.
EZ install tools.
Cons
The toilet seat is not included.
Final Verdict
Except for the issue of purchasing toilet seats separately, this toilet meets all the requirements that you must be looking for in a toilet. From helping you to save water with each flush to providing you comfortable sitting arrangement, this powerful flushing toilet is definitely worth it to be on the list of best flsuhing toilets one can get.
How To Find Best Toilet For Flushing Large Waste- The Buying Guide
There are different factors to consider before choosing a toilet for flushing large waste. The first thing is to consider the type of toilet for your bathroom.
Different Types of Toilet Flush Systems
Here are eight different types of flush systems found in the modern flushing toilets, each of which has various advantages to offer
Gravity flush system
Being the most common type of flush system, this one uses gravity to flush the toilet. Most of the other flushing systems borrow the main idea from the gravity flush system. When the flush button is pushed, the water flows from the tank and moves to the bowl through gravity. A force is created inside the bowl, which makes the toilet trap to remove the waste.
Tower Style Flush System
It is used mostly in Kohler's flushing toilets and is also known as a canister flush. In this kind of flush system, a canister flapper is used that is connected to the flush handle and mounted in the middle of the tank. The flapper is lifted off completely when the handle is pulled, allowing the water to enter from a 360-degree angle. This angle lets the water enter the bowl faster and creates a strong flush to provide better flushing and cleaning operation.
Pressure-assisted flush system
The pressure-assisted flush system combines air pressure with the gravity flush system. When the flush button is pressed, the water leaves the tank and powerfully flushes the toilet due to the presence of air pressure from the second tank present inside the main tank. This flush system is a lot louder than the gravity flush system.
Double vortex flush system
This kind of flush system is usually used in gravity flush toilets by American Standard. There are two nozzles mounted on top of the bowl in this flush system, and most of the water enters the bowl through them. However, this is not it as some amount of water simultaneously enters the trap way with the vortex action. This result creates a more powerful flush to make flushing larger waste easy.
Dual flush toilet system
The dual flush toilet system has two flushing buttons mounted on the top of the lid of the tank. This allows the user to have two options for the amount of water. One button allows less water flow, usually for liquids, and the other one allows more water to be used for solid waste. There is a dual flush valve assembly present inside the tank. When any of the two flush buttons are pressed, the seal on the valve lifts and allows the water to move down to the bowl.
Single flush system
The single flush system doesn't give you the option of two water amounts as you can only use the same amount for flushing solids and liquids. Usually, the toilet tank has a lever handle mounted on its side for flushing purposes which is connected to a lift chain. The lift chain is connected to a flapper, so when you pull the handle, the chain lifts the flapper off and allows the water to move down to the bowl.
Double Cyclone flush system
This kind of flush system was specifically designed by TOTO Company and is used in most of their flushing toilets. Two nozzles are facing sideways at the top of the bowl, and this is where the water enters the bowl from. As a result, the water has a movement like a cyclone inside the bowl, which is excellent for cleaning, rinsing, and flushing the toilet.
Tornado flush system
It is an improved version of the Double cyclone flush system, which was also designed by TOTO. In this kind of flush system, three jets are placed on top of the bowl facing sideways instead of two nozzles. Therefore, when the button is pressed, and the water enters the toilet, it keeps swirling around like a tornado. This tornado movement effectively cleans the flushing toilet and provides a quieter operation.
Here are the factors that you need to look for before making the final purchase.
Toilet Shape
The toilet comes in two shapes, including an elongated and the round one. Since the elongated flushing toilets are slightly longer than the round ones, they are more comfortable and are now widely considered by people.
Toilet Height
Taller flushing toilets are usually more comfortable to sit on and cause fewer backaches. If you have had backache problems sitting on short toilet seats, getting a 17 to 19 inches tall toilet seat is the best option. However, these may not be the best options for small children; therefore, the standard height of 15 inches will also do the job well.
Toilet Size
You don't want to increase your hassle by buying a toilet that doesn't fit in its space. Therefore, it is extremely important to take all the necessary measurements of the toilet in order to go well with the size of your bathroom. The correct dimensions of the toilet's height, width, and depth should be taken so that it fits in the space provided in your bathroom correctly.
Budget
The price of each toilet is different, and the one that suits you the best depends entirely on your budget. The toilets that are available at lesser prices may work fine but lack additional features like longevity, durability, etc. The toilets available at higher prices have some exceptional features in-store, including excellent flush systems, heated seats, technology specifically designed to keep the bowl and toilet seat clean, etc. All of these features are definitely worth paying the extra amount.
Toilet Seat
The toilet seat plays an essential part in providing a comfortable sitting arrangement; however, it is not always included with the toilet. Most of the high-end flushing toilets have heated toilet seats or have cleansing attachments. However, for toilets that do not have seats, you can easily upgrade them at any time.
WaterSense feature
The flushing toilets that have been certified by WaterSense are great to go for. A WaterSense certification means that the toilet has been approved to work as a water-efficient product. This is essential for saving water no matter how many times you use the flush feature of your toilet.
GPF (Gallon per Flush)
Standard gallons per flush (GPF) is 1.6, but there have now been hundreds of models designed that use lesser water, around 1.28 GPF. If you are pretty conscious about saving water, then going for the lesser GPF is always a great option.
Flush Strength
There is no point in having a toilet that saves water but requires you to flush it multiple times. Therefore, getting a toilet that has strong flushing power is essential. The dual flush system is quite efficient in saving water and preventing clogs to a significant level.
Toilet Appearance
Having a toilet that doesn't go well with the theme of your bathroom will look odd. This is why you need to pay attention to the looks too. Toilets are now available in various colors, sizes, and styles, which can match your needs without any hassle. All you need to do is to have proper research before making your final decision.
Noise levels
There is no denying that flushing toilets make noise when you flush them. Look for models that advertise a quiet flush option since you will not want to embarrass yourself with the loud noise of flush every time you use your bathroom.
Conclusion
Buying the right type of toilet has not been much of a concern for people; however, it should be to get the best out of it. Imagine getting a toilet that doesn't flush properly, and you have to waste your time and energy to make large waste vanish. To avoid this from happening, having toilets that can easily flush out large waste with their exceptional flushing power is extremely important. While most the toilets may claim this feature but still it is essential to ensure powerful flushing system of toilet to get rid of large waste.
Frequently Asked Questions (FAQs)
What is a good trap way size for a toilet?
According to the ANSI standards, the least trap way size of a toilet should be one and a half inches. Most of the toilets come with a trap way size ranging from 1-3/4 to 2 inches.
Does the size of the flush valve matter?
Yes, the size of the flush valve makes a difference in the flushing operation of the toilet. The bigger the toilet-flush valve size, the more quickly water will move into the bowl and go down the drain. Additionally, a larger valve gives a much better flushing operation than the smaller one.
What is toilet height?
The height of the toilet is measured from the floor to the top of the seat where you are supposed to sit. Most of the heights of toilets vary from 15 inches to 19 inches. The standard toilets usually have a height of 17 inches which is quite comfortable even for tall adult people.
How do you know when to replace your toilet?
Here are the significant signs to check for in order to know when the toilet needs to be replaced:
you have made varying amounts of repairs.
Flushing is insufficient.
Toilet has minerals built up.
Surface damages have occurred.
Cracks on the toilet.
Constant clogging problem.
Wobbling issue.
They have been used for many years.
What is a good flush rate for a toilet?
For a toilet providing 1.6 GPF, a flushing rate of 350 to 600 grams is acceptable, while many toilets can easily handle 1000 grams of solid waste. Additionally, the modern designs providing 1.28 GPF are now able to handle 1000 grams without any hassle.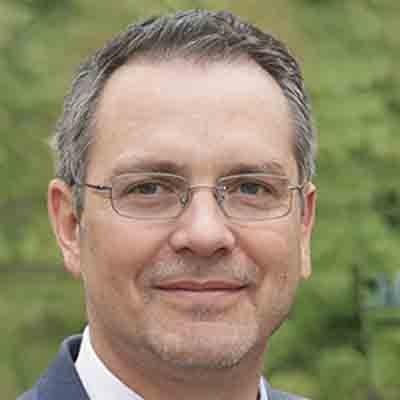 I'm Alex Miller, a specialist in all things toilet plumbing. With over 5 years of dedicated experience in the field, I've seen it all and fixed it all when it comes to toilets. Whether you're dealing with a stubborn clog, a leaky tank, or just looking for the best toilet for your home or commercial space, I've got you covered.
My journey as a toilet plumber has taken me into countless homes and businesses, where I've tackled many toilet issues. From the most common problems to the trickiest of challenges, I've honed my skills to ensure your toilet works flawlessly.
At https://toiletsadviser.com/, I'll share my expertise and insights to help you keep your toilet in top-notch condition. Plumbing issues are frustrating, but with the right guidance, you can avoid them or resolve them swiftly. I aim to simplify your life by providing easy-to-understand tips and solutions for common toilet plumbing problems.
I'll also review the best toilets and brands available on the market. With so many options, choosing the perfect toilet can be overwhelming. That's where my expertise comes in. I'll break down the pros and cons of different models, helping you make an informed decision that suits your needs.
So, whether you're dealing with a troublesome toilet issue or simply looking to upgrade to a more efficient and comfortable throne, stay tuned to https://toiletsadviser.com/. I'll be your trusted source for expert advice and recommendations in the world of toilets.