How To Prevent & Get Out Rust Stains In Toilet Bowl In 2024
Everyone loves a clean and shiny toilet. However, maintaining a toilet bowl in ideal form can be challenging. Stains like rush and yellow marks always occur, no matter how much you care. Don't worry, as there are home remedies to remove rust stains. Here are easy ways for how to prevent rust stains in toilet bowl.
Removing Rust Stains from a Toilet bowl
You need to take the following things to clean your toilet bowl.
Baking soda
Vinegar
Essential oils
Borax
Lemon juice or Kool-Aid
Acids are very effective in removing rust stains, but some acids can be harsh and damage your toilet bowl, sink, or bathtub. That's why natural ingredients such as lemon are a safe option to remove bathroom stains.
Baking Soda And Vinegar Rust Stain Remover
The acidic nature of vinegar effectively works on rust stains. It becomes a powerful rust stain remover when vinegar is mixed with baking soda.
You need to take
One cup of baking soda
Three cups of white vinegar
Cleaning process
Wet the toilet bowl by flushing it.
Now power the vinegar and ensure it is well spread and mainly on the rust stains.
Take the baking soda and sprinkle it over the vinegar in a bowl.
Gradually pour in another cup of vinegar, and the vinegar will react with the soda to release fumes.
Scrub the stains with the toilet brush and spread the solution everywhere in the bowl.
Leave it for half an hour to set properly, and then scrub it aggressively with the toilet brush.
Make sure the rust stains are removed completely.
Pour a cold water bucket or flush your toilet to rinse and remove the baking soda and vinegar solution.
People Also Like: Best Flushing Large Waste Toilets
Removing Rust Stains With Kool-Aid
Undiluted lemon juice or Kool-Aid (lemon flavored) works well on the rust stains due to their citric acid. Citric acids effectively melt the rust stains by loosening them.
You need the following things to clean rust stains from your toilet bowl.
Three cups of undiluted lemon juice, or
Three sachets of Kool-Aid
Cleaning process
Wet the toilet bowl properly by flushing it.
Pour the Kool-Aid powder into the toilet bowl and make sure to cover every part.
If you don't have Kool-Aid, you can squeeze lemons to make fresh lemon juice and pour it directly on the rust stains.
Leave the Kool-Aid/lemon juice for half an hour to work on the rust stains.
Scrub the stained area aggressively with a toilet brush. The rust will quickly come off.
Keep scrubbing until the rust stains are completely removed.
Flush the toilet bowl to remove the solution and stains.
Cleaning Rust Stains In The Toilet Bowl With Vinegar, Borax, And Essential Oils
Borax is abrasive, and that's why it is incredibly effective against various strains. When combined with vinegar, it removes rust stains in the toilet bowl.  Additionally, you can add essential oils to leave a fresh aroma and enhance the bacteria-fighting ability of the solution. The combination of these three ingredients removes stubborn stains from the toilet, sink, and bathtubs.
Needed ingredients
2 cups of white vinegar
1 cup of borax
Five drops of lemon essential oil
Ten drops of peppermint essential oil
Cleaning procedure
Take a spray bottle and mix ingredients in it.
Flush the toilet to wet the bowl and pour in the solution.
Wait for an hour so that the solution sits in properly.
Scrub the rust stains using a toilet brush after 30 minutes.
Keep brushing and adding vinegar and borax, depending on how set-in rust stains are.
When rust stains are removed completely, rinse the toilet bowl with cold water or give it a few flushes.
How To Prevent Rust Stains In Toilet Bowl
Prevention is always better than cure. Following these steps can help to prevent rusts stains in your toilet bowl.
Always clean your toilet regularly. Even if you clean a toilet bowl once a week, it will help to prevent iron build-up that causes rust stains.
If your water has high iron content, regular cleaning won't be good enough. It is better to use a water softener to solve the issue.
If you have iron pipes installed in your home, you may be getting rust from these pipes in the water system. It is recommended to replace the iron pipes with plastic ones.
Make sure to pour one cup of vinegar once a week into the toilet tank. Give it half an hour to sit properly, and then flush the toilet two to three times.
How To Prevent Hard Water Rust Stains
You can prevent hard water rust stains by regularly cleaning the toilet bowl with borax, vinegar, or lemon. It is better to keep a solution of baking powder, vinegar, and essential oils at home and clean your toilet every morning with this solution. Also Read.
Final words
Clean toilets for large stools are good for health, comfortable to use, and pleasant for the eyes. However, you have to pay proper attention to your bathroom. Make sure to keep safe ingredients like vinegar, borax, lemon juice, and baking powder in your home. A clean washroom means a clean home, and a clean home means a happy and healthy life.
Frequently Asked Questions (FAQs)
Does hard level leave rust stains?
Yes, hard water and a high level of iron leave rust stains in your toilet bowl, sink, and bathtub.
Can vinegar remove rust from the toilet bowl?
Vinegar is effective in removing rust from the toilet bowl. It breaks down mineral rust without any harmful fumes that come from chemicals. The best thing about vinegar is that it is safe, affordable, and free from odors.
Can I use bleach to remove rust stains from the toilet bowl?
Never use bleach to remove rust stains from your toilet bowl, sink, or bathtub. The bleach may react with rust and lead to discoloration.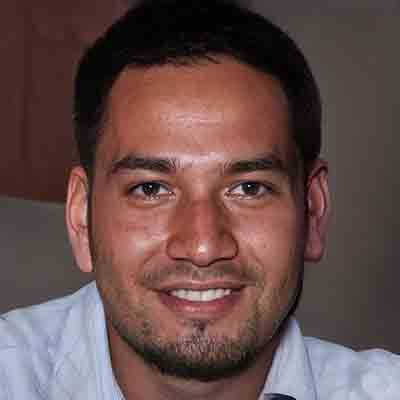 Hello, I'm James Christopher, and I've spent the better part of the last decade immersed in the world of plumbing, specifically focusing on toilets and their intricacies. My journey into the world of plumbing was filled with twists, turns, and a healthy dose of curiosity.
I vividly recall my humble beginnings as an apprentice in a small plumbing firm. The first time I laid my hands on a wrench and peered into the depths of a toilet tank, I was awed and a little apprehensive. But that sense of curiosity drove me to learn more about these seemingly mundane fixtures.
Over the years, I've had the privilege of working on countless toilet installations and repairs. I've seen everything from the oldest, most stubborn toilets that seemed like relics from another era to the sleek, modern models with all their advanced features. Each toilet had its unique personality and set of quirks, and it was my job to decode their mysteries.
Toilets are not the most glamorous topic of conversation, but they are essential to our daily lives. We often take a well-functioning toilet for granted, but when things go awry, it can be a real headache. That's where my expertise comes into play.
Through my years of hands-on experience, I've encountered many toilet problems, from the mundane to the downright perplexing. I've tackled insurmountable clogs, leaks that left homeowners scratching their heads, and flushing issues that defied logic. But I've learned something new with each challenge and honed my skills.
I'm excited to share my knowledge and insights with you through the blog https://toiletsadviser.com/. Whether you're in the market for a new toilet and need guidance on choosing the right one, or you're facing a frustrating toilet problem that needs fixing, I'm here to help.
At toiletsadviser, I'll draw from real-world experiences to provide practical advice and solutions. I'll demystify the world of toilets, making it easier for you to understand how they work and how to keep them in tip-top shape. I've covered you, from reviews of the latest toilet models to step-by-step troubleshooting guides.