Low Flush Flow Toilets Vs Regular Toilets(Pro And Cons)2023
Compared to regular flow toilets, low flow toilets flush more powerfully and use less water. It is important to look for a toilet with a high bulk waste removal rating when buying a low flow toilet. Low flow toilets save you significant amounts of water without sacrificing efficiency, thus saving you money on your next utility bill.
In a year, you can save around 9,000 gallons of water by installing a low-flow toilet. Normally, the 3.5 gallons of water are wasted per flush on older toilets. There are low-flow toilets that use much less than 1.6 gallons on average. It can be overwhelming to choose from so many different models of these new toilets which are increasingly popular.
Low Flow Toilets VS Regular Toilets – Comprehensive Comparison
The average toilet flushes down waste with 7 gallons of water. In contrast, low-flow models utilize only 1.6 gallons per flush. There are some options that use only 1.2 gallons of water and these are even more efficient. Water-saving sprinkler systems help homeowners save money on their water bills in the long run.
Design
Low Flow Toilet
The most common style of toilet is a one or two-piece design. Before one-piece toilets became popular, only two-piece toilets were available. The two perform similarly when it comes to flushing, but they differ significantly in terms of maintenance and price. Low-flow toilets with one piece are easier to maintain.
Regular Flow Toilet
It is very convenient and comfortable to use a two-piece toilet. Additionally, it contributes to the reduction of water and energy consumption. As well as its pros, it has some disadvantages such as the difficulty of cleaning and the fragility of the material. There is a long installation process. The two-piece toilet is difficult to clean and is less durable. The toilet also has water-saving features and a flushing mechanism. Therefore, the cost and weight difference between a one-piece and two-piece toilet.
Flush Rates
Low Flow Toilet
Every flush of a toilet will use a certain amount of water based on the GPF rate. According to current US standards, 1.6 GPF is the maximum flush rate. Despite the fact that 1.6 GPF delivers more water to clean the toilet, some places limit how much liquid can be used per person. When buying a water-saving toilet, keep in mind that it needs to have a GPF rating of 1.28.
Regular Flow Toilet
The Gallons Per Flush rating of a toilet is one of the most important metrics for determining water efficiency. If the GFP of the toilet is 1.28 or less, it is a good choice.  When choosing a toilet, search for a WaterSense certification. This indicates the toilet has been independently verified to conserve water while still providing high-quality performance.
Water Consumption
Low Flow Toilet
The flushing performance of low-flow toilets is excellent despite using less than 1.6 gallons per flush. Unless your toilet gets heavy use, you're concerned about water consumption. Moreover, you may be able to reduce the flush volume to less than 1.28 gallons. If you are planning to buy a toilet for commercial use, it is highly recommended that you purchase one that can handle more than 1.28 gallons since you will need a lot of power.
Regular Flow Toilet
Toilets now use less than half water as older toilets used 3.6 gallons per flush. The advances in hydraulic design have allowed these 1.6 gpf toilets to remove bulk and reduce clogs as efficiently as older toilets. Water consumption for high-efficiency toilets (HETs) is 20% lower than for conventional toilets which flush at 1.6 gallons per flush. It's easy to save water with our HETs as they perform as well as our 1.6 gpf toilets.
Flushing System
Low Flow Toilet
It is important to consider the flushing system when choosing a toilet. As well as the design of the bowl and trapway, flushing power is determined by the mechanism inside the toilet. Most toilets begin with gravity which forces water and waste to flow through a bowl.
The weight of water and the valve connected to gravity flush commodes power the flushing action. Their simplicity, effectiveness and ease of maintenance make them a great choice. The dual flush toilet has a trip lever and a fixed GPF rate. Even though single-flush commodes are more challenging to repair, dual-flush commodes are more effective and cost-effective.
Regular Flow Toilet
A powerful jet of water cleans the entire bowl with the VorMaxTM Flushing System. Compared to conventional toilets, Vormax Flush Technology cleans twice as well. Featuring the largest siphonic trapway (2-3/8″ diameter) and the largest flush valve (4″ diameter), the Champion® 4 Flushing System virtually eliminates clogs.
With a large siphonic trapway (2-1/8″ diameter) and a large flush valve (3″ diameter), the Cadet®3 Flushing System offers higher performance and fewer clogs. There is a variant of this system called the LXP Flushing System which offers a larger (3 inch) flush valve with an industry standard siphonic trapway. It also performs better and leaves fewer clogs.
Related Article: Kohler Vs Toto Toilets
How Can You Recognize a Low Flow Toilet From a Regular Toilet
Low-flow toilets have their outlets situated in the center of the bowl and in the back. Using this method, water is released at a lower rate.
A low-flow toilet's front part holds more water than its back. As long as there is sufficient water, the waste will easily sink to the bottom.
Since low-flow toilets are designed to conserve water, they do not have a large flush valve.
When flushing waste down a low-flow toilet, less water is used. Located near the outlet is a water supply hole for the establishment of power.
Low Flow Toilets VS Regular Toilets – Which One is Better
Low flow toilet is pretty easy to maintain than regular toilet
Flush rate of regular flow water is much better than low flow toilets
Love flow toilets save more water than regular toilets.
Conclusion
A low flow toilet conserves water more than a regular toilet. But going green won't be the only benefit you'll receive. Your water bill will be reduced. Low flow water may charge you more money. Don't forget to share this article to your friends if you find it helpful. Read more worthy toilet article.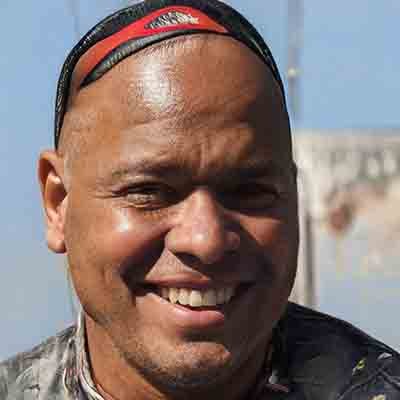 Russel Clark is a plumbing specialist who stumbled into the world of pipes and fixtures with a relentless passion for the trade. My journey into plumbing was unexpected, sparked by a deep-seated curiosity and a desire to make a real difference in people's lives.
I started as a plumbing helper, where I found myself learning the ropes from experienced plumbers who generously shared their knowledge. Here, I discovered my true calling and fell head over heels for the art and science of plumbing.
I vividly recall my early days, armed with a toolbox and eager to soak up every plumbing wisdom I could find. I embraced the challenges that came my way, from learning to decipher the intricate maze of pipes beneath our feet to mastering the inner workings of toilets, sinks, and showers.
Plumbing, I soon realized, is not just about pipes and wrenches; it's about ensuring the comfort, safety, and well-being of every home and business. It's about being the unsung hero who swoops in to save the day when leaks and clogs threaten to disrupt daily life.
Throughout my journey, I've encountered a myriad of plumbing puzzles – from burst pipes in the dead of winter to toilets that seemed to have a mind of their own. With each challenge, I've honed my skills, learning to think on my feet and find creative solutions to even the trickiest of problems.
Now, with years of hands-on experience, I'm thrilled to share my expertise and passion with you through the blog toiletsadviser.com/. Whether you're a fellow plumbing enthusiast or someone in dire need of plumbing guidance, I'm here to lend a helping hand.