American Standard Vs Mansfield Toilets & Brands Reviews 2023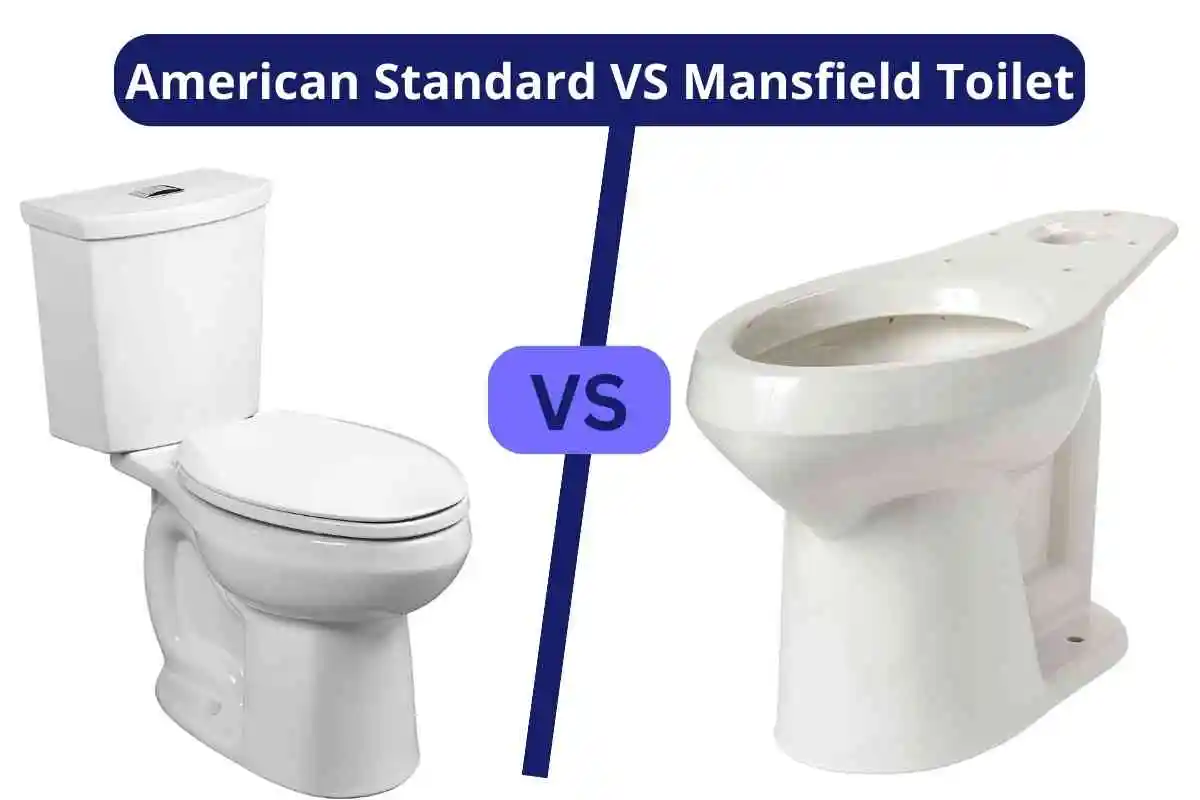 Both American and Mansfields brands offer luxury models. The American Standard toilet is highly durable and performs well while the Mansfield toilet is easy to install, does not clog and flushes powerfully. You might be faced with confusion about the decision of whether to choose American Standard or Mansfield toilets when it comes to finding a new toilet or replacing one. Let's decide which one is the better choice by reading this comparison on American Standard Vs Mansfield Toilets.
Related Article: Delta Vs Kohler Toilets
American Standard vs Mansfield Toilets
The two companies both manufacture functional and modern toilets. Luxurious toilets made by them will astonish you. As you get your money's worth from American Standard for lasting service, you will surely be pleased with its durability. With Mansfield, you can expect clog-free toilets that won't cause any problems.
American Standard Toilets
In addition to toilets, American Standard manufactures ventilation systems, air conditioners, baths, and kitchens. The brand has maintained its position as a leading toilet brand for many years. Additionally, it is relatively cheaper than other excellent brands. You will love American Standard toilets for more than just their price. There is no doubt that these statements are supported by reviews of mainstream American Standard toilets.
Reasons American Standard Toilets Are Popular
The following decent features are available on American Standard toilets that enhance performance. Some of them are discussed in the following section. Just read these features and compare with your needs which are suitable.
Material
American Standard's EverClean Surface is featured on some models. Glaze additives like this are permanent, easy to clean and create a mirror-like shine. It is typical for most modern toilets to have a vitreous china bowl and tank. Cast iron and porcelain-enameled steel are vanishing breeds but some still exist. There are mostly stainless steel levers or steel levers with chrome finishes. Seats are usually made of ABS plastic or porcelain-enameled wood.
Size And Shape
It is possible to find toilets of all shapes and sizes. You can choose American Standard toilets with rounded or elongated seats. Depending on the comfort-height option, American Standard toilet seats can be as low as 15 inches or as high as 19 inches from the ground.
They are a stunning improvement over their predecessors in terms of their style and appearance. The body of American Standard toilets is made of enameled porcelain and vitreous china. The aesthetic value of these materials is also a factor that customers consider when choosing these materials.
Including the enlarged bowl, the Champion 4 one-piece toilet weighs 118 pounds. Although moving it can be challenging, it is worth the effort because it will last for at least 15 years without breaking down.
Toilet performance
A bowl's style usually determines how well it flushes. You can easily unclog the dirt with a single flush if you get a large valve size. With the toilet with the greatest valve, you will be able to unclog your toilet more easily and eliminate more waste in a single flush. Dense flushing requires a MaP of 600 g to 1,000 g.
Flush mechanism
Designed to enhance flushing performance, the Cadet 3 flushing system features a siphonic trapway that is 2.13 inches wide and a flush valve that is 3 inches in diameter.
Single-flush toilets and dual-flush toilets are the most common types of toilets. Dual-flush toilets have two options for flushing each time as opposed to single-flush toilets that empty the whole tank with each flush. Dual-flush toilets have two flushing buttons: a first button eliminates liquids from the system, and a second button removes solids from the system.
A number of flushing systems are available from American Standard including VorMax, LXP, Cadet 3 and Champion 4. LXP flushing systems make use of a 2-inch flush valve and a regular siphonic trapway while VorMax uses powerful under-rim jets to scrub the toilet clean.
Height
American Standard Cadet toilets feature bowls as high as 19 inches. It is not recommended for adults to use standard toilets because they are usually only 15 inches high, making them ideal for children. Depending on where it will be installed, choose a height that will accommodate those who will use it the most.
Warranty
It shows its commitment to quality by offering a toilet warranty. Depending on your toilet model, you may choose between a 5 and 10 year warranty. After establishing that the toilet you initially purchased has defects, the manufacturer will give you a replacement. Users are also happy as evidenced by the glowing reviews.
Mansfield toilets
Among the biggest manufacturers of toilets, Mansfield Plumbing Products is a leader in the United States. Perrysville, Big Prairie, Henderson, Texas and Ohio are their three main production facilities in the United States.
Plumbing fittings and fixtures from Mansfield Plumbing Products are designed for use in homes, offices, and commercial markets and are of the highest quality, high-design, and performance. A variety of great products, excellent customer service, and a great value makes Mansfield the preferred brand for those who value these things.
Mansfield's product line now includes toilets, urinals, and toilet tank trim as well as a wide range of luxury bathroom products. Additionally, they manufacture bathtubs, spas, open air baths, and whirlpools.
Reasons Why Mansfield Toilets Are Popular
Design
Everyone has a different idea of how they want their bathrooms to be remodeled. There is a variety of colors available in Mansfield toilets including white, black and gray. It is not uncommon for toilet seats to have a special shape. Durable porcelain is used for the finish on Mansfield toilets. Various designs and colors are available for these toilets. A flushable as well as wall-mounted toilet is available in Mansfield.
Flushing Mechanism
There are dual flush toilets in Mansfield. This technique helps a large tank flush wastewater efficiently by employing multiple water outlets. The tank won't need to be filled every time you need to flush the toilet, so you'll save water.
Water-saving Technology
We at Mansfield make toilets that are water-efficient and environmentally friendly. In some parts of the company, toilets comply with EPA standards. In addition to being water-efficient, Mansfield toilets are certified by the Environmental Protection Agency.
Toilet Height
It is impossible to find a toilet seat height that is right for everyone. When using the same toilet with the whole family, standard height is ideal. It is possible that right height toilets are not appropriate for kids because they are a bit taller. They are excellent options for elderly individuals and people with disabilities who have difficulty moving around.
Warranty
There is a 1-5 year warranty on Mansfield toilet models. A lifetime warranty is available on some models which is amazing. A toilet's lifespan is mostly determined by how well it is installed and maintained. To receive your warranty, you should have your toilet installed by a professional. Up to 20 years are possible for some toilets such as the Mansfield Alto. The longest warranty period possible should be considered when buying a toilet.
American Standard vs Mansfield Toilets – Which One is Better
The first priority is the user's needs. It is pretty difficult to give review and claim priority to others just because of one factor. For example:
If price is the priority than american standard is good option to go
If you give priority to the technology then mansfield is a good option as it comes with advanced technology of water saving.
In terms of design, both brands manufacture the product sophisticatedly.
We again advised you chose the product who suits your needs
Conclusion
H2Option is clearly the American Standard Best toilet. All over the country, WaterSense standards require water-saving appliances. A dual flush toilet features ADA compliance, EverClean surface technology and great functionality. There is no doubt that Mansfield toilets offer a very high level of comfort and quality. The Mansfield company ranks alongside Toto and American Standard as one of the most popular American companies. Their products are suitable for homes, offices, and other businesses.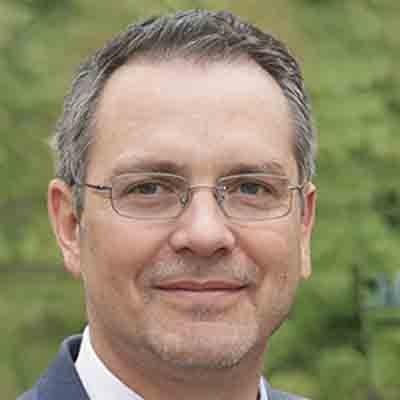 I'm Alex Miller, a specialist in all things toilet plumbing. With over 5 years of dedicated experience in the field, I've seen it all and fixed it all when it comes to toilets. Whether you're dealing with a stubborn clog, a leaky tank, or just looking for the best toilet for your home or commercial space, I've got you covered.
My journey as a toilet plumber has taken me into countless homes and businesses, where I've tackled many toilet issues. From the most common problems to the trickiest of challenges, I've honed my skills to ensure your toilet works flawlessly.
At https://toiletsadviser.com/, I'll share my expertise and insights to help you keep your toilet in top-notch condition. Plumbing issues are frustrating, but with the right guidance, you can avoid them or resolve them swiftly. I aim to simplify your life by providing easy-to-understand tips and solutions for common toilet plumbing problems.
I'll also review the best toilets and brands available on the market. With so many options, choosing the perfect toilet can be overwhelming. That's where my expertise comes in. I'll break down the pros and cons of different models, helping you make an informed decision that suits your needs.
So, whether you're dealing with a troublesome toilet issue or simply looking to upgrade to a more efficient and comfortable throne, stay tuned to https://toiletsadviser.com/. I'll be your trusted source for expert advice and recommendations in the world of toilets.