Toto Vs Kohler Toilets Reviews(Which Brand Worth Money) 2023
There are several toilet brands available including Kohler and Toto. Both offer a wide range of toilet options. Toilet design is something you should consider if you are remodeling or building a new home. You can compare Kohler and Toto toilets here.
It's important to consider your toilet's design when renovating your bathroom or building a new home. We are going to compare the Kohler and Toto toilets. Kohler toilets are much cheaper than Toto toilets. Buying the Kohler toilet brand is a smart choice if you're looking for a quality two-piece toilet on a budget. We will compare these two toilets in detail in the following article.
Toto vs Kohler Toilets
Without a toilet, a home would be incomplete. Therefore, whether you are installing a new toilet or replacing a malfunctioning one, it is important to select the right one. Choosing the right toilet can be challenging with so many options on the market. It is important to take good care of a toilet so that it will last for many years. There are some brands you can buy out there that are not worth buying as they are poorly made and will only make you regret your purchase.
Best Every Comparison Based on Personal Experience
We are just expressing our personal experience about how we found the Toto and Kohler brands worth buying. Without wasting time, let's continue!
Toto uses G-Max and other flushing technologies, while Kohler uses Aquapiston. Easy to install and easy to clean, both brands make toilets that are easy to maintain. The most cost-effective option is Kohler while the most durable option is Toto.
TOTO Toilet Reviews
One of the most popular toilet brands on the market is TOTO for its innovative, efficient, and top-of-the-line toilet models.  In addition to producing high-quality toilets, TOTO produces units that are environmentally friendly and economically advantageous because they use the least amount of water. Before you buy any TOTO toilet, you should consider some factors.
Design and Shape
Toto toilets come with different types of bowls which vary in design and shape. Choosing a one-piece Toto toilet can be the ideal option if you're looking for a flexible, smooth and aesthetically pleasing toilet bowl.
You may also choose the two-piece option if you desire a less aesthetic bowl with a larger flashing tank. The size of your bathroom will also determine whether you choose a toilet with an elongated bowl or a standard round bowl. A large bathroom will benefit from the elongated toilet whereas a compact bathroom will benefit from the round standard toilet.
Height
Toilets are not all the same size because people come in a variety of shapes and sizes.  Short people and children may benefit from standard height toilets but taller people may not. There are TOTO toilets that are around 2 inches taller than standard toilets. A Universal Height toilet is not only ADA compliant but also great for taller people.  Seniors, the disabled and those recovering from surgery can benefit from ADA-compliant toilets.
Water Usage
Toto Toilets comes with the water saving features. 3.5 gallons of water were used per flush by an old standard toilet. The WaterSense program still does not include 1.6 GPF toilets which are the norm for most modern toilets.  You can get a water rebate in some states if you have a WaterSense toilet that uses less than 1.6 GPF.
These toilets use 20 percent less water per flush which is approximately 1.28 gallons per flush. Toilets can also be dual flush where one flush is a half-flush and another flush is a full-flush.  Half-flushes and full-flushes of the Neorest toilet above each use 0.8 and 1.0 GPF respectively.
One or Two-piece
In most standard toilets, there are two pieces.  The cost of a two-piece toilet is lower but the installation and maintenance of it are more challenging.  A tank and a bowl can become infected with bacteria and mold. In addition to being easier to wipe and clean, one-piece toilets cost more, are heavier and require more installation effort.
Budget
There are several different types of toilets available ranging in price from a few hundred dollars to several thousand dollars.  Standard two-piece toilets will be the cheapest and luxury, smart toilets will be the most expensive. Your choice of toilet for your bathroom, material, sophisticated design and the level of luxury you desire will determine the price of your toilet.
People May Also Read: Kohler Vs Delta Toilets
Kohler Toilets Reviews
A cast-iron horse trough was given an enamel coat and four decorative feet by Kohler who is often credited with inventing the bathtub. Since the 19th century, Kohler has specialized in plumbing products such as baths, toilets, sinks and showers but it has also added decorative items to its product line.
Toilet Shape
In order to ensure a proper fit and to avoid accidents and extra cleaning, the shape of the toilet bowl must match the shape of the seat placed on top. Unlike the elongated design, the round design does not always have a perfect circle. Due to its dimensions, it doesn't extend quite as far out as the elongated design. There is a slight oval shape in front of the elongated toilet. Round toilets tend to be wider than straight toilets but they extend further out.
Flushing Mechanism
Next, check the flushing performance and don't skimp on it. As a result, the majority of the models are WaterSense certified which means they are highly efficient. Furthermore, you must look for a powerful flushing system with high clearance as that will ensure that there are no clogs during bulk cleaning. A noiseless flushing action is also desirable to avoid embarrassing gurgles.
Height
Your overall comfort level while sitting on the toilet bowl depends on the height of the toilet seat. Thus, you should choose the ideal option carefully so as not to make a mistake. The higher the model, the better it will accommodate most users if you're not too sure. To avoid climbing too high, you may want a lower seat if you're shorter than average. If you are buying a product make sure you check the seat height specs.
Water Pressure
This measure of water pressure is expressed as gallons per flush or GPF which stands for gallons per flush. Nowadays, toilets typically flush at 1.28 GPF instead of 1.6 GPF which was more powerful but more wasteful. However, there are still some flushes that are more powerful and they are usually part of a dual-flush system that has two different flush strengths.
The toilet will be able to clear solids and liquids with as much pressure as 1.28 GPF while respecting the environment. In comparison to 1.6 GPF flush systems, these flushes use at least 20% less water
Budget
It depends on what style of toilet you choose and how much it will cost. It can cost anywhere from $200 to $800 to install a floor-mounted toilet and that price depends on the exact model and whether you install it yourself or hire a plumber. Toilets that mount on walls require a separate carrier tank to be purchased and installed which can cost between $1,500 and $2,000.
Related Articles: American Standard Vs Mansfield Toilets
TOTO VS KOHLER – WHICH ONE IS BEST
The best answer is based on the user's needs and preferences. Let's sum up all the discussion in a few bullets.
If price is not an issue, go for Toto because most of the toto toilets are high price but provide good quality and best for long lasting
If you are price conscious, then go for kohler.
Frequently Asked Question
Which toilet is good if I have a low budget?
If you have a low budget, then you should choose the toilet of Kohler brand as they offer a cheaper price than other brands.
Which brand offers a good material toilet?
Both brands Kohler and Toto offer premium quality toilets that are made up with strong and sturdy material.
Conclusion:
The best of the best is available from Toto, if you're willing to spend the money. We would recommend Kohler if you're looking for a quality toilet on a budget.  Compared to other toilets, Toto offers the best quality, performance, and options. That being said, Toto toilets are significantly more expensive than Kohler toilets. The reason for this is that many homeowners choose to invest in a Kohler toilet made of one or two pieces rather than a one-piece toilet. Click here for more toilets information.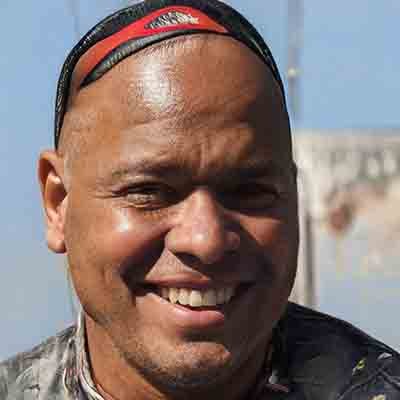 Russel Clark is a plumbing specialist who stumbled into the world of pipes and fixtures with a relentless passion for the trade. My journey into plumbing was unexpected, sparked by a deep-seated curiosity and a desire to make a real difference in people's lives.
I started as a plumbing helper, where I found myself learning the ropes from experienced plumbers who generously shared their knowledge. Here, I discovered my true calling and fell head over heels for the art and science of plumbing.
I vividly recall my early days, armed with a toolbox and eager to soak up every plumbing wisdom I could find. I embraced the challenges that came my way, from learning to decipher the intricate maze of pipes beneath our feet to mastering the inner workings of toilets, sinks, and showers.
Plumbing, I soon realized, is not just about pipes and wrenches; it's about ensuring the comfort, safety, and well-being of every home and business. It's about being the unsung hero who swoops in to save the day when leaks and clogs threaten to disrupt daily life.
Throughout my journey, I've encountered a myriad of plumbing puzzles – from burst pipes in the dead of winter to toilets that seemed to have a mind of their own. With each challenge, I've honed my skills, learning to think on my feet and find creative solutions to even the trickiest of problems.
Now, with years of hands-on experience, I'm thrilled to share my expertise and passion with you through the blog toiletsadviser.com/. Whether you're a fellow plumbing enthusiast or someone in dire need of plumbing guidance, I'm here to lend a helping hand.