Difference Between 1.28 vs 1.6 GPF Toilets(Pros & Cons)2023
A high efficiency toilet uses 1.2 gallons per flush while an ultra high efficiency toilet uses 0.8 gallons per flush. Although flushing efficacy has also improved, contrary to what some might expect, some UHETs are capable of discharging up to 800 grams (1.75 pounds) of solids at a time.
The state is requiring toilets sold in the state to not use more than 1.28 gallons per flush. These new standards are even more efficient than EPA voluntary standards. It takes 1.6 gallons for a low flow toilet to flush. The current standard for bathroom faucets is 2.2 gallons per minute, the new standard will be 1.2 gallons per minute
1.28 vs 1.6 GPF Toilets
There is no doubt that flush power is becoming more important than ever for a toilet today. There are two types of high-efficiency toilets which have a flush volume between 1.6 and 1.28 gallons (gallons per flush).
There is a difference in water consumption between toilets with 1.28 GPF and those with 1.6 GPF. Water-efficient toilets such as 1.28 GPF use less water than toilets with 1.6 GPF but neither is necessarily better at flushing.
In addition to the amount of water a toilet consumes, there are many other factors that influence its flushing power. As a general rule, some toilets flush more efficiently at 1.6 GPF than at 1.28 GPF.
1.28 GPF Toilets Overview
These toilets offer a greater degree of efficiency and are considerably more cost-effective than their predecessors which provided 1.6 GPF. They consume 4.85 liters of water per flush which corresponds to 1.28 gallons. Their smaller valve and compact design prevent more water from passing through than their counterparts.
While this means you'll be using less water in the process, it'll also mean you'll be saving a lot of water, lowering your water bill. When it comes to toilets with 1.28 GPF flush power, many households aren't bothered by the decreased flush power. The manufacturing of toilets has become more efficient as bathroom equipment becomes more sophisticated every day.
Power Flush
These types of toilets typically come with dual or power flush options. These toilets do not have enough power to flush down large amounts of waste. Due to the lack of power, there have been several solutions to these problems including adding a second flush button. Due to this, many of these toilets handle liquid waste in a smaller capacity and solid waste in a larger capacity.
Reliable
Compared to their older counterparts with 1.6 GPFs, 1.28 GPF toilets are more efficient because they use more advanced technologies. A toilet's efficiency is measured by its ability to flush powerfully while using the least amount of water. A toilet with 1.28 GPF would be a wise investment in a world where water is the currency.
Efficiencies
You can protect both the environment and your wallet by reducing your water consumption. Because you will use less water per flush, your monthly bills will be lower since you will use less water per flush. Even though the difference in 0.32-gallon volume seems insignificant at first especially if the toilet is used frequently, it can add up over time.
Protecting Water Resources
It was their ability to use water more efficiently that made these toilets all the more popular on the US market in the first place. In this way, a resource that's essential for human survival is better utilized.
A Quiet Place
Every time you flush the toilet bowl, less water will go through at a weaker intensity, making the process quieter. For homes with particularly thin walls, the 1.28 GPF option is the best if you don't want everyone to hear you flush the toilet.
It's also the case for those who tend to get up several times throughout the night to use the bathroom and are afraid of disturbing their loved ones.
Suitable For Larger Families
A toilet with a 1.28 GPF will significantly outweigh the disadvantages if you have four or more people living in your house. The savings you make on your water bill can have a significant impact on your financial situation since the bathroom is likely to be used 20 to 30 times a day.
Effortless
Smaller valves and bowls are typically found on 1.28 GPF toilets so that water is used more efficiently. It can be a lifesaver to choose a more compact toilet design since most people do not have access to a large bathroom. Because of these qualities, the bathroom design is smaller and more space-saving which allows you to make the most of your space.
Various Sizes And Designs Available
In general, 1.28 GPF toilets do not have the same capacity as 1.6 GPF toilets. As you can see, there are many design and size options available to choose from, so you can find one that's most suited to your preferences and needs.
There is a large selection of these toilets on the market due to the efficient design that makes them so popular.
1.6 GPF Toilets Overview
There are currently several high-efficiency toilets on the market including 1.6 GPF toilets. These toilets use 1.6 gallons (6 liters) of water per flush. It's almost always guaranteed that they will provide a swift, powerful flush. The "Benefits" section explains more about why they are especially suitable for smaller households.
A Powerful Flush
It's simple to say that 1.6 GPF toilets use more water than 1.28 GPF toilets but they do have a much stronger flush due to the fact that they use more water. Their flushing capacity is greater than 1.28 GPF, meaning they have an easier time flushing solid waste. Using this type of toilet reduces the likelihood of your toilet clogging or leaving behind waste.
Effortless
It can be time-consuming and difficult to get your stool to flush if you have lived with a weak toilet before, so going to the bathroom is a chore you dread. With a 1,6 GPF toilet, all that is no longer necessary, so your bathroom experience will be far more enjoyable and you will save lots of time.
Exceptional Performance
Toilets have one function and it must fulfill that function well. They aren't very multifaceted. It's hard to beat 1.6 GPF toilets when it comes to performance. Using it in the bathroom will be a lot easier as it is powerful and does not require double flushing very often. Although they come at an added cost, many people still choose toilets with 1.6 GPFs because of this reason.
Low Maintenance Requirements
The 1.6 GPF flush is powerful enough to take care of blockages and clogs right away, meaning you won't find yourself having to use the toilet very often compared to a 1.28 GPF model. The 1.6 GPF versions also prevent stains from forming on your toilet bowl better than other variations.
Smaller Households Prefer This
Savings would almost certainly not justify a decrease in performance if your bathroom isn't used regularly. The difference in savings can also be diminished by double flushing and increased maintenance requirements.
Various sizes and designs to choose from
In the same way that 1.6 GPF toilets are available in many sizes and designs, 1.6 GPF toilets are available in a variety of designs and colors. Choosing one of these toilets will be easy since they are available in such a wide range of colors and shapes. Additionally, there are still plenty of space-saving models among these types of toilets although they are generally bigger than 1.28 GPF versions.
Related Topic: Cassette Toilet Vs Composting Toilet
1.28 GPF vs 1.6 GPF Toilets: Which Is Better To Choose?
The main difference between these toilets is the amount of water they use per flush but this can have an important impact on performance and cost. The best decision to make is whether to choose a 1.28 GPF toilet or a 1.6 GPF toilet based on your personal preferences and priorities.
You should take into account the unique specs of each model you are considering when making a well-informed decision because this is a generalized comparison. Therefore, we will attempt to simplify the process by outlining the key factors to consider when selecting between the two models, along with an overview of how each one compares. Neither type of toilet is inherently better than the other since they each have their own set of advantages and disadvantages.
A 1.28 GPF toilet offers the best performance-cost ratio if you live in a larger household with a lot of frequent bathroom use and vice versa while 1.6 GPF toilets offer the best performance-cost ratio for smaller households. By reading the guide above, you can decide which option is better for your household and then shop around depending on the features that are most important to you.
Conclusion
When it boils down to it, 1.6 GPF toilets consume 0.32 gallons less than 1.28 GPF toilets. If you need to flush the toilet twice or clean it more frequently than a more conservative toilet, you might actually end up wasting more water.
Your water bill might go down if you have a big household, so switching might be worth it if you save water. You can also choose the 1.28 GPF toilet if your environmental impact is very important to you. You might prefer a 1.6 GPF toilet if you don't mind the louder flush and don't mind cleaning skid marks from your toilet bowl.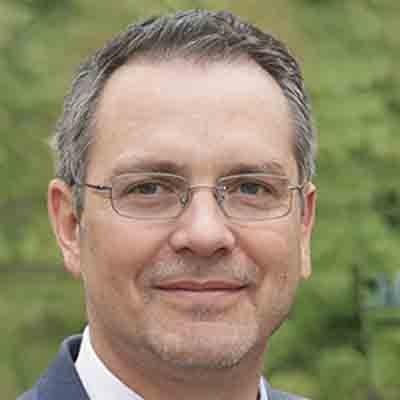 I'm Alex Miller, a specialist in all things toilet plumbing. With over 5 years of dedicated experience in the field, I've seen it all and fixed it all when it comes to toilets. Whether you're dealing with a stubborn clog, a leaky tank, or just looking for the best toilet for your home or commercial space, I've got you covered.
My journey as a toilet plumber has taken me into countless homes and businesses, where I've tackled many toilet issues. From the most common problems to the trickiest of challenges, I've honed my skills to ensure your toilet works flawlessly.
At https://toiletsadviser.com/, I'll share my expertise and insights to help you keep your toilet in top-notch condition. Plumbing issues are frustrating, but with the right guidance, you can avoid them or resolve them swiftly. I aim to simplify your life by providing easy-to-understand tips and solutions for common toilet plumbing problems.
I'll also review the best toilets and brands available on the market. With so many options, choosing the perfect toilet can be overwhelming. That's where my expertise comes in. I'll break down the pros and cons of different models, helping you make an informed decision that suits your needs.
So, whether you're dealing with a troublesome toilet issue or simply looking to upgrade to a more efficient and comfortable throne, stay tuned to https://toiletsadviser.com/. I'll be your trusted source for expert advice and recommendations in the world of toilets.