How Does A Soft Close Toilet Seat Hinge Work [Guide] 2023
Have you ever been startled by the loud bang of a toilet seat slamming shut? It's not the most pleasant experience, especially during those late-night bathroom trips. The good news is that the ingenious invention of a soft close toilet seat hinge is here to save the day.
These nifty devices ensure that your toilet seat lowers gently and silently, preventing accidental noise or damage. How do soft close toilet seat hinges work? Let's find out.
How Does a Soft Close Toilet Seat Hinge Work?
We need to unravel its inner mechanics to understand how a soft close toilet seat hinge works. The key component of this system is a specialized hinge mechanism that controls the movement of the seat.
Traditional toilet seats are attached with standard hinges, allowing them to move freely. But soft close hinges introduce a new level of sophistication.
Soft close hinges utilize a combination of hydraulic and damping technology to regulate the closing speed of the toilet seat. They contain a small hydraulic cylinder filled with a viscous fluid, usually oil or silicone.
When you open the seat, the cylinder compresses, storing potential energy. Once you let go, the hydraulic cylinder expands slowly, converting that stored energy into controlled motion.
How Does A Soft Close Toilet Seat Hinge Prevent Slamming?
The ingenious design of a soft close hinge prevents the toilet seat from slamming shut with brute force. As the seat is about to reach its lowest point, the hydraulic cylinder in the hinge comes into play. This cylinder features a small hole or valve that restricts the viscous fluid flow inside.
As the seat nears closing, the hydraulic cylinder compresses and forces the fluid through the small hole or valve. This process creates a controlled resistance, slowing down the speed of the seat. The fluid acts as a brake, absorbing the kinetic energy of the moving seat and ensuring a gentle and quiet closure.
Is Soft Close Toilet Seat Hinges Durable?
Soft close toilet seat hinges are designed to withstand the rigors of daily use. They are constructed using durable materials such as stainless steel or high-quality plastic, ensuring longevity. Additionally, the hydraulic mechanism is engineered to be robust and reliable.
The durability of soft close hinges can vary depending on the brand and model. Choosing hinges from reputable manufacturers known for their quality and reliability is always recommended. With proper maintenance and care, soft close hinges can last many years without losing functionality.
Can Soft Close Toilet Seat Hinges Be Installed On Any Toilet?
Soft close toilet seat hinges come in various sizes and configurations to accommodate different toilet seat designs. However, it's essential to check the compatibility of the hinges with your specific toilet model before making a purchase.
Most soft close hinges are designed to be retrofitted onto existing toilet seats. They usually have installation instructions and the necessary hardware to ensure a secure fit. However, in some cases, you may need to replace the entire seat to install a soft close hinge if the original seat is incompatible.
Final words
Soft close toilet seat hinges are a true marvel of engineering. By harnessing the power of hydraulic and damping technology, they provide a seamless and quiet experience every time you close the seat. With their ability to prevent slamming and durability, soft close hinges are a must-have upgrade for any bathroom. So say goodbye to those sudden toilet seat slams and enjoy the tranquility of a gentle closure.
Frequently Asked Questions (FAQs)
Can I replace a soft close toilet seat hinge with a regular hinge?
It is possible to replace a soft close hinge with a regular hinge. Remember, the soft close feature will be lost.
What maintenance is required for soft close toilet seat hinges?
Soft close hinges need less maintenance. Regular cleaning with mild soap and water is recommended. Don't use abrasive cleaners or chemicals that can damage the hinge mechanism.
Is it possible to retrofit a soft close hinge on my current toilet seat?
Yes, most soft close hinges are designed for retrofitting onto existing toilet seats.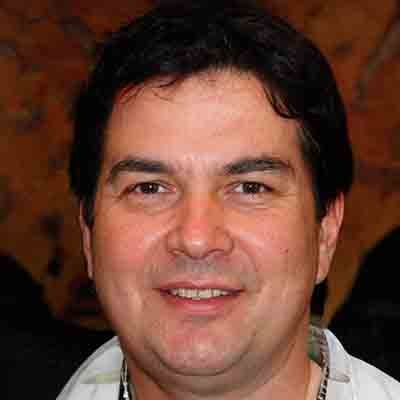 I'm Donald Maccoy, your go-to expert in bidets and toilet seats. With a career spanning several years in the plumbing and bathroom fixture industry, I've become a passionate advocate for the transformative power of modern bidets and innovative toilet seat technologies.
My journey into the realm of bidets and toilet seats began as a fascination with the potential for these fixtures to elevate bathroom experiences. I've always believed that the bathroom, often overlooked in terms of innovation, holds untapped potential to enhance comfort and hygiene in our daily lives.
My passion grew as I delved deeper into the intricacies of bidet systems and advanced toilet seats. I saw firsthand how these fixtures could revolutionize personal hygiene, offering cleanliness and comfort that traditional toilets alone could not match.
My experiences have allowed me to explore many bidet and toilet seat models, from the simplest attachments to the most sophisticated electronic bidet seats. I've witnessed bidets' impact on countless individuals' lives, transforming their daily routines and promoting a greater sense of well-being.
I'm excited to share my extensive knowledge and expertise with you through the blog https://toiletsadviser.com/. Whether you're a seasoned bidet enthusiast or someone new to the world of high-tech toilet seats, I'm here to guide you.
At toiletsadviser, I'll draw from years of hands-on experience to provide you with valuable insights and recommendations. From in-depth reviews of the latest bidet models to comprehensive guides on choosing the perfect toilet seat, I've got the inside scoop to help you make informed decisions.
Bidets and toilet seats are not the most common topics of conversation, but they can enhance your daily life in ways you might not have imagined. Whether you're seeking improved hygiene, enhanced comfort, or simply a touch of luxury in your bathroom, I'm here to show you the way.
So, join me on this journey to discover the world of bidets and toilet seats, where innovation meets everyday convenience and cleanliness and comfort reign supreme.