Why Does My Toilet Flush Twice(How To Fix Double Flush)2023
It is easy to resolve this problem by simply adjusting the flapper at the base of your toilet. You are probably flushing too much water if your toilet flushes twice because it stays open too long. This can be corrected by adjusting your toilet flapper so that it closes more quickly if your toilet flapper is adjustable.
Do you know why your toilet has to be flushed twice?
It is most common that a toilet needs to be flushed twice because of a broken flapper. Whenever the toilet is not being used, the flapper prevents water from escaping. The flapper can break in a toilet tank, allowing water to escape and force a second flush.
What is a Double Flush?
There are two buttons or a handle mechanism on a dual flush toilet that controls how much water is flushed. With this mechanism, different types of waste can be flushed with less water. With a dual flush toilet, either solid or liquid waste is flushed using the same amount of water.
Both kinds of flushes can be performed using separate buttons. There are different buttons depending on how much waste is in the toilet. Liquid waste comes out of one button and solid waste comes out of another. Researchers estimate that this system will save you up to 67 percent of water used in flushing and in turn, it provides a significant financial benefit.
Why Does My Toilet Flush Twice
The most common cause of a repeated flush of a toilet is the toilet flapper staying up too long, allowing the flush valve to open and a large amount of water to escape into the bowl. Although they might be the right flapper for the toilet, toilet flappers sometimes have to be replaced.
This can be corrected with a toilet flapper that can be adjusted to close quickly if you have such a flapper. The flapper on your toilet may be installed incorrectly if you don't have an adjustable flapper.
It is also imperative that you ensure the latch chain on the flapper is going as straight up and down from the flush lever as possible in order to ensure that there is not too much slack in the chain. Flapper performance may be compromised by excessive slack or tightness in the chain.
What causes my toilet to flush twice?
Flapper & Low Water Issue
The flapper on the bottom of the tank is the rubber seal that lifts up when flushing and It is located at the very bottom of the tank. The flapper may leak if it is not sealed properly which can result in a weak flush when it fails to seal properly. As a result, you may need to flush twice to clear the bowl.
It is possible that not enough water will be available in the tank to create a strong flush if the water level is too low. A blockage in the water supply line may cause this if the water supply valve is not fully open.
Overly Long Toilet Flapper
The flapper on your toilet that stays for too long after flushing may be caused by a generic or universal flapper replaced with a specific brand. There is a possibility that generic or universal flappers won't drop back into place right after flushing since they are typically lightweight. There is a possibility that these types of flappers are not going to create a seal as they do not have a brand that matches your toilet, so too much water will pour from your toilet tank into the bowl eventually causing you to flush it again.
Too Much Water in the Tank
The water level inside the toilet tank may be too high when you try to remove the lid of the tank. This might indicate a problem with the toilet fill valve. You will experience similar problems when the flapper fails during flushing when there is a high level of water inside the tank. In this scenario, the bowl will be flooded with excess water resulting in a second flush. The toilet bowl may not flush everything in the toilet tank if the water level is too low in the tank.
How To Overcome Toilet's Double Flush?
You can follow some simple steps to make sure your toilet's efficiency when flushing is maintained by fixing your toilet's double flushing and preventing it from happening again.
Fix The Flapper
The flapper on your flush valve may need to be replaced if it does not fit properly. Following these steps will help you fix it:
The water supply to the toilet should be disconnected by closing the shut-off valve.
Replacing the flapper requires emptying the tank of water
By unclipping the flapper from the flush valve, you will be able to remove the flush valve
Make sure the flapper edges are free of the tubular overflow valve by removing them from the flapper. It can be heard as a popping sound when a plastic flapper is removed while when a rubber flapper is removed, it moves easily.
A new flapper must be connected to the flush valve before it can be used
Using the tubular overflow valve as a guide, slide the flapper into place.
The new flapper chain needs to be adjusted to ensure that it's the right length.
Fix The High Water Level Inside The Tank
If the toilet fill valve has a float arm on the top of the fill valve, adjust it by screwing the top of the fill valve down until the float arm is lowered.
There might be a problem with your fill valve if there is no screw to be found anywhere in which case you might need to replace it.
The water level in the toilet tank can be lowered by sliding the float clip down on a toilet fill valve with a float cup.
You can adjust the level of your toilet tank's water with other models of fill valves that have a water level adjustment rod.
How Does A Toilet Work?
Many homeowners are unaware of how toilets work even though they use their toilets several times a day. Until we have a problem with a toilet, we never think twice about how it works. As soon as its inner structure is understood, then it becomes interesting to study. Gravity-flush toilets have been around for over 200 years and are the most common type of toilet found in homes. There are two basic parts of a gravity-flush toilet which are the tank and the bowl which hold the water that is used to flush the toilet.
A chain from the lever inside the tank is connected to the rubber flapper by a pull handle and the chain is then connected to the flushing handle by a cable. Fresh water is contained in the tank for flushing the toilet and salt water is contained in the bowl for resting. It leads down to the floor where it is connected to the home's pipes through a hole in the center of the basin. By using a trapway or siphon, it is possible to create a vacuum when water from the tank is sucked into the bowl quickly when the handle on the trapway is pushed down. This creates a vacuum when water is removed from the bowl at high speed.
The flapper releases gallons of water when it goes up which causes the water level in the bowl to rise dramatically. Creating a vacuum pulls everything down and out of the home through this pressure, pushing water and waste through the siphon. A flapper on the toilet is lifted when someone flushes the toilet and it allows the water to rush down from the tank through the seat on the tank into the bowl at the bottom of the tank.
Your toilet tank might hold anywhere from a maximum of 5 gallons of water depending on how to a maximum of fewer than 2 gallons of water depending on your toilet's age. From the toilet's supply valve, freshwater travels up to the fill valve inside the tank after the tank's water has been released into the bowl. During between-flush refills, the tank is ready to be flushed again.
People Also Like : Strong Toilets For Large Stools
Frequently Asked Questions
How can a double flush be caused?
There are several common causes of low water levels in a toilet tank such as plugged or partially clogged drains, defective flappers, malfunctioning flush valves and faulty fill valves.
How do I fix a double flush by myself?
The water level in the tank can be adjusted, blockages in the drain can be cleared, the flapper can be replaced, the flush valve can be checked and replaced, and the fill valve can be replaced.
What is the impact of a double flush on water consumption?
In fact, double flushing can lead to increased water bills due to water waste. It may also cause further damage if the problem is not corrected promptly which may result in expensive repairs or replacements.
Are there any ways to prevent double flushing?
Avoiding double flushes involves drinking less water, using less toilet paper, and flushing only flushable items. Regularly cleaning the tank and bowl will also help prevent double flushing.
Conclusion
There are many factors that can cause a double flush. DIY fixes will fix some causes while plumbing professionals can fix others. Your toilet needs to be repaired promptly to prevent further damage and water waste. You need to identify the source of the problem and fix it promptly. A double flush can also be prevented by regular maintenance of your toilet.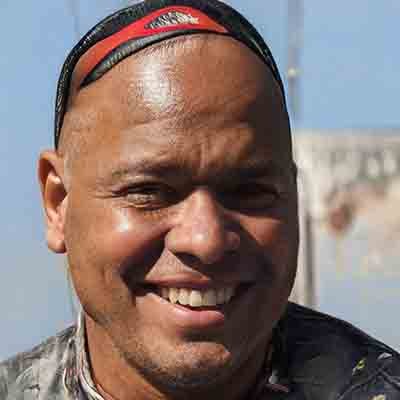 Russel Clark is a plumbing specialist who stumbled into the world of pipes and fixtures with a relentless passion for the trade. My journey into plumbing was unexpected, sparked by a deep-seated curiosity and a desire to make a real difference in people's lives.
I started as a plumbing helper, where I found myself learning the ropes from experienced plumbers who generously shared their knowledge. Here, I discovered my true calling and fell head over heels for the art and science of plumbing.
I vividly recall my early days, armed with a toolbox and eager to soak up every plumbing wisdom I could find. I embraced the challenges that came my way, from learning to decipher the intricate maze of pipes beneath our feet to mastering the inner workings of toilets, sinks, and showers.
Plumbing, I soon realized, is not just about pipes and wrenches; it's about ensuring the comfort, safety, and well-being of every home and business. It's about being the unsung hero who swoops in to save the day when leaks and clogs threaten to disrupt daily life.
Throughout my journey, I've encountered a myriad of plumbing puzzles – from burst pipes in the dead of winter to toilets that seemed to have a mind of their own. With each challenge, I've honed my skills, learning to think on my feet and find creative solutions to even the trickiest of problems.
Now, with years of hands-on experience, I'm thrilled to share my expertise and passion with you through the blog toiletsadviser.com/. Whether you're a fellow plumbing enthusiast or someone in dire need of plumbing guidance, I'm here to lend a helping hand.