Why Does Toilet Seat Turn Yellow(Causes Of Yellow Stains)2024
Have you ever noticed your once-white toilet seat starting to turn yellow over time? It's a common problem many people face, and it can be frustrating to figure out why it's happening and how to fix it.
Let's find out why  does toilet seas turn yellow and provide some helpful tips to prevent yellow toilet stains from happening in the future.
Why does toilet seat turn yellow- Common reason you should avoid
The most common reason why toilet seats turn yellow is due to urine stains. As much as we try to aim carefully, it's inevitable that some urine will end up on the toilet seat.
Urine contains urochrome, a pigment that gives it its yellow color. Over time, this pigment can accumulate on the toilet seat, leading to discoloration.
Another reason toilet seats may turn yellow is poor cleaning habits. If you're not cleaning your toilet seat regularly, bacteria and other microorganisms can build up, leading to stains and discoloration.
Also, using harsh chemicals or abrasive cleaning tools can damage the surface of the toilet seat, making it more prone to staining and discoloration.
If you live in an area with hard water, mineral deposits may be causing your toilet seat to turn yellow. Hard water contains high levels of calcium and magnesium, which can build up on surfaces over time, causing discoloration and staining.
Over time, toilet seats can become worn and discolored due to regular use and wear. This is especially true for older toilet seats that have been used for many years. The surface of the toilet seat can become rough and pitted, making it more prone to staining and discoloration.
How to remove yellow toilet seat stains
So, now that we know why toilet seats turn yellow, what can we do to prevent it from happening in the first place? Take a look at valuable tips to help you keep your toilet seat looking clean and fresh:
Clean toilet seat Regularly
The most important thing you can do to prevent your toilet seat from turning yellow is to clean it regularly. Wiping it down with a mild cleaner or disinfectant after each use, and give it a deeper clean at least once a week.
When cleaning your toilet seat, use gentle cleaners that won't damage the surface. Avoid using harsh chemicals or abrasive tools that can scratch the surface of the toilet seat and make it more prone to staining.
Consider installing a water softener if you live in an area with hard water. It helps reduce the amount of mineral buildup on your toilet seat and other bathroom surfaces, keeping them looking clean and fresh.
If your toilet seat is old or discolored, it may be time to replace it. A new toilet seat can give your bathroom a fresh look and feel and will be less prone to staining and discoloration.
Related Article: Strong Flushing Toilets
Final words
Toilet seats turning yellow can be a frustrating problem, but it's not something you have to live with. Following the tips and tricks outlined in this article, you can keep your toilet seat looking clean and fresh for years to come. Remember to clean regularly, use gentle cleaners, consider installing a water softener, and replace your toilet seat when necessary. With some maintenance and care, you can keep your bathroom looking its best.
Frequently Asked Questions (FAQs)
Can I use bleach to remove the yellow stains on my toilet seat?
Bleach can be used to remove yellow stains from a toilet seat. However, it is essential to dilute the bleach with water according to the manufacturer's instructions to wear gloves and use adequate ventilation when handling bleach.
Why do yellow stains sometimes reappear even after cleaning the toilet seat?
Yellow stains can reappear if the underlying cause is not addressed. Hard water can cause it, and stains will continue to reappear if not treated. Irregular cleaning can also cause stains to accumulate.
How can I prevent yellow stains from forming on my toilet seat?
To prevent yellow stains, clean the toilet seat regularly with mild detergent, use a de-scaling product or water softener for hard water, use a specific cleaner, and use a toilet bowl cleaner tablet.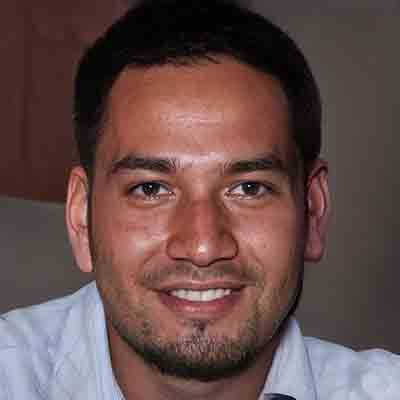 Hello, I'm James Christopher, and I've spent the better part of the last decade immersed in the world of plumbing, specifically focusing on toilets and their intricacies. My journey into the world of plumbing was filled with twists, turns, and a healthy dose of curiosity.
I vividly recall my humble beginnings as an apprentice in a small plumbing firm. The first time I laid my hands on a wrench and peered into the depths of a toilet tank, I was awed and a little apprehensive. But that sense of curiosity drove me to learn more about these seemingly mundane fixtures.
Over the years, I've had the privilege of working on countless toilet installations and repairs. I've seen everything from the oldest, most stubborn toilets that seemed like relics from another era to the sleek, modern models with all their advanced features. Each toilet had its unique personality and set of quirks, and it was my job to decode their mysteries.
Toilets are not the most glamorous topic of conversation, but they are essential to our daily lives. We often take a well-functioning toilet for granted, but when things go awry, it can be a real headache. That's where my expertise comes into play.
Through my years of hands-on experience, I've encountered many toilet problems, from the mundane to the downright perplexing. I've tackled insurmountable clogs, leaks that left homeowners scratching their heads, and flushing issues that defied logic. But I've learned something new with each challenge and honed my skills.
I'm excited to share my knowledge and insights with you through the blog https://toiletsadviser.com/. Whether you're in the market for a new toilet and need guidance on choosing the right one, or you're facing a frustrating toilet problem that needs fixing, I'm here to help.
At toiletsadviser, I'll draw from real-world experiences to provide practical advice and solutions. I'll demystify the world of toilets, making it easier for you to understand how they work and how to keep them in tip-top shape. I've covered you, from reviews of the latest toilet models to step-by-step troubleshooting guides.