Why Is My Toilet Water Yellow [How To Fix Yellow Water] 2024
What is the reason for the yellow color in my toilet water? Calcium and rust buildup are the most common culprits, resulting in hard water. There are other causes for this problem as well such as water contamination at the source or too much salt in a water softener. It is a sign that your toilet has a few issues when its water looks yellow or other colors. Hard water, calcium and rust are the main culprits for turning water yellow.
Why Is My Toilet Water Yellow (How To Fix The Yellow Water Of Toilet)
Mineral deposits in hard water are a major cause of yellow toilet water. The presence of yellow water in your toilet bowl may cause structural concerns but it does not pose a health risk.
When The Toilet Water Turns Yellow, What Causes It?
The yellow water in toilets is often mistaken for sewage water and people assume it is urine when they see yellow water in toilets. The truth is, this is rarely the case and yellow water in your toilet can be caused by a variety of other factors.
Minerals
There is a very high probability that the yellow color in your toilet water is caused by minerals in the water. It is common for water supplies to contain high mineral concentrations. Minerals accumulate inside the toilet over time especially on the sidewalls. Flushing cannot remove minerals, so it turns yellow because the water coming out of the toilet can't remove them.
Iron
A lot of iron in your water supply can also cause your toilet water to be yellow. A bit of reddish-yellow may be present in iron instead of just pure yellow. It is also possible for rusty pipe fittings to be responsible for the iron issue besides high iron concentrations in the water supply. Iron in the water is more often the cause of yellow color than rusting pipe fittings.
A mixture of iron and water is formed when pipes rust and water flows through them. There is also a possibility that rusting in the bolts inside the toilet tank will cause problems. A rusted bolt will cause the water in a tank to appear reddish-yellow in a similar way as rusted pipes.
Hard Water
There are several minerals that cause it including iron, copper, and manganese. Yellow water might be found in your toilet if your water supply is affected by hard water. You will always have yellow water if you fail to maintain your water supply. Water containing magnesium and salt can stain due to their presence. As well as making your toilet look dirty, it can also cause it to smell.
It is possible for your toilet to lose its aesthetic value if minerals build up on the inside of the bowl because of hard water. Scrubbing the interior of the bowl frequently is one of the best ways to prevent this. Eventually, the water will turn discolored because of mineral deposits. Your toilet water and your body are adversely affected by hard water. The skin on your body suffers several problems when you take a shower with hardware.
Rusting of Galvanized Steel
Homes were commonly supplied with water using these solid, resilient materials. A rust-colored mixture of water and rust can form on iron and galvanized steel tubes that are prone to rust. In your toilet bowl, accumulated rust can be dislodged when water flows through the lines. Rust particles can be stuck in old steel pipes when high-pressure water flows through them. This could be corrosion of the steel in your toilet if the water is yellowish in color.
Rusted Bolts
It could be rust causing yellow water in the toilet bowl which is corrosion of the metal components. Bolts may also be found on your toilet cistern. Eventually, your bolt's steel components rust due to contact with water. The exposure to water makes them thinner even though they are formed from solid metal. When you flush your toilet, water particles on the bolt's surface can contaminate the liquid with rust.
It is possible that your tank's water will appear yellow as rust accumulates on the bolt. The surface of the bowl may also be stained yellow. If you want to prevent this from happening, remove the rust from your tank as soon as possible.
Standing Water
The water in your toilet might appear yellow after you've been away for a few months. Water can also become contaminated with bacteria due to a buildup of bacteria. After some time, the smell will also become unpleasant.
Contaminated Water
Water from the bathroom's supply line may mix with wastewater from the sewer system of your building from time to time. Your toilet bowl can become yellow due to this. The supply line itself is often the source of this unpleasant and unclean water.
How To Fix The Yellow Toilet Water Problem
Yellow water in the toilet is certainly disgusting to look at even though it is not harmful in any way. Here are a few suggestions for removing yellow from your toilet water for good. The first thing you need to do is understand where the problem lies, so you'll need to check for mineral deposits and rusty bolts and pipes.
Scrub The Minerals
The sidewalls of the toilet are usually where minerals develop, so you should pay attention there first. Additionally, to make sure the problem isn't caused by mineral build-up in your toilet tank, you should check it. Then, using a sturdy scrubber, you should start scrubbing that area once you have identified where minerals have built up.
Scrubbing alone may not remove the buildup in some cases, so you may have to add toilet cleaner liquid to your scrubber. When cleaning your toilet, use a toilet brush to remove mineral buildup from the sidewalls. Make sure there are no remains of the mineral and then you can test your toilet. so the water won't have a yellow tint.
Remove the Rust on the Bolts in the Toilet Tank
Yellow water in your toilet may be caused by the rusting of the bolt, so it's important to clean the damaged parts of the tank. The bolt isn't the only metal piece in the tank that's difficult to find. To remove accumulated rust, use a brush to scrub it off. Be gentle when scrubbing the toilet so as not to damage the delicate parts. If you want to remove all rust leftovers from the bathroom after cleaning, flush it twice.
People who live in tight areas may find it difficult to remove rust. If you want to remove rust from your vehicle without affecting its operation, you can use various methods. In any case, it is best to replace the old bolts if they are negatively affecting the toilet.
Replace the Pipe Fittings
Since bolts only have a small surface affected, removing rust from them is easy but pipe fittings are not as easy. This yellow toilet water problem must be fixed with new pipe fittings. There are some people who attempt to clean rusty parts of pipe fittings but it can be rather tricky and you could make a bigger mess the more you try. Getting a professional plumber to replace your rusted pipe fittings is the best option.
Frequently Asked Question
How to Remove Yellow Water Stains in Toilets?
Distribute small amounts of borax around the bowl to remove the stains. Borax needs to be spread over a cup of white vinegar. In about 30 minutes, this mixture must activate. Scrub the bowl with a toilet brush after 30 minutes. If you do not see any yellow stains, you can gently scrub the stains off by using a gentle scrubbing technique.
Why does the toilet bowl turn yellow?
Yellow stains are typically caused by limescale. During the course of time, hard water accumulates minerals inside the toilet bowl. As these minerals accumulate in your pipes, they can clog them up.
Final Words
Having a yellow tint or water after a flush is the last thing you want in your toilet. This makes the toilet unreachable by others because it looks filthy. Additionally, people imagine that the toilet user has forgotten to flush the toilet, so it gives a bad impression of them. It is important to understand that when you ask why the water in my toilet bowl, tank and water supply line is yellow, it is the result of mineral and rust deposits around the toilet bowl, tank and water supply line. Thankfully, you can get rid of rust and mineral water residues by using a commercial cleaner and scrubber.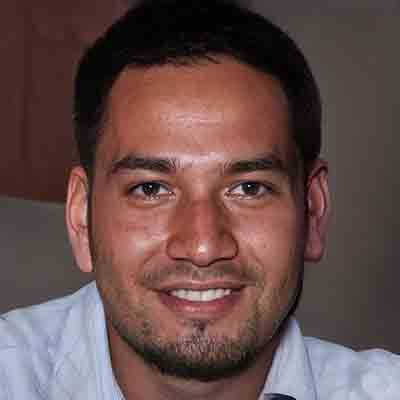 Hello, I'm James Christopher, and I've spent the better part of the last decade immersed in the world of plumbing, specifically focusing on toilets and their intricacies. My journey into the world of plumbing was filled with twists, turns, and a healthy dose of curiosity.
I vividly recall my humble beginnings as an apprentice in a small plumbing firm. The first time I laid my hands on a wrench and peered into the depths of a toilet tank, I was awed and a little apprehensive. But that sense of curiosity drove me to learn more about these seemingly mundane fixtures.
Over the years, I've had the privilege of working on countless toilet installations and repairs. I've seen everything from the oldest, most stubborn toilets that seemed like relics from another era to the sleek, modern models with all their advanced features. Each toilet had its unique personality and set of quirks, and it was my job to decode their mysteries.
Toilets are not the most glamorous topic of conversation, but they are essential to our daily lives. We often take a well-functioning toilet for granted, but when things go awry, it can be a real headache. That's where my expertise comes into play.
Through my years of hands-on experience, I've encountered many toilet problems, from the mundane to the downright perplexing. I've tackled insurmountable clogs, leaks that left homeowners scratching their heads, and flushing issues that defied logic. But I've learned something new with each challenge and honed my skills.
I'm excited to share my knowledge and insights with you through the blog https://toiletsadviser.com/. Whether you're in the market for a new toilet and need guidance on choosing the right one, or you're facing a frustrating toilet problem that needs fixing, I'm here to help.
At toiletsadviser, I'll draw from real-world experiences to provide practical advice and solutions. I'll demystify the world of toilets, making it easier for you to understand how they work and how to keep them in tip-top shape. I've covered you, from reviews of the latest toilet models to step-by-step troubleshooting guides.