Swiss Madison Toilet Review(Is Swiss Madison Good Brand)2023
Swiss Madison toilets are well known for their exceptional craftsmanship, innovative features, and competitive pricing. With a rich history in the plumbing industry, Swiss Madison has become a renowned name synonymous with quality and reliability.
Swiss Madison toilets showcase superior engineering and attention to detail from the manufacturing process to the final product. Whether you're seeking efficiency, durability, or modern design, Swiss Madison offers a wide range of toilets to cater to diverse preferences.
Swiss Madison Well Made Forever SM-1T254 St. Tropez is a perfect example of its serious craftsmanship. This Swiss Madison toilet review will help to explore features and find the perfect match for your bathroom.
| | |
| --- | --- |
| Feature | Description |
| Brand | Swiss Madison Well Made Forever |
| Part Number | SM-1T254 |
| Material | Ceramic |
| Color | Glossy White |
| Item Weight | 120 Pounds |
| Flush Type | Left Side Single Flush 1.28 GPF |
| Rough-In Size | 12″ |
| Installation Type | Floor Mounted |
| Shape | Elongated |
| Seat Material Type | Plastic |
| Product Dimensions | 15.12″D x 27″W x 31.18″H |
| Size | Dual Flush |
| Style | Top Flush |
| Included Components | Wax Ring, Toilet Seat, Installation Hardware |
| Warranty Description | 1 Year Limited Warranty |
The Swiss Madison Well Made Forever SM-1T254 St. Tropez One Piece Toilet is a contemporary and high-quality toilet with impressive features, benefits, and exceptional performance. Designed to enhance both the functionality and aesthetics of your bathroom, this toilet is worth considering. This detailed Swiss Madison Toilet review will help you make the right choice for your toilet.
The first thing that grabs your attention about the St. Tropez One Piece Toilet is its sleek and modern design. The glossy white finish adds a touch of elegance to any bathroom decor, creating a visually pleasing environment.
The elongated shape of the toilet bowl provides added comfort during use, making it suitable for individuals of all ages.
Manufactured from durable ceramic material, this Swiss Madison one-piece toilet is built to last. The sturdy construction ensures longevity and reliability, allowing you to enjoy its benefits for years. With proper care and maintenance, the St. Tropez toilet can withstand the demands of daily use.
The St. Tropez toilet has a left-side single flush system and a water-saving mechanism. It utilizes only 1.28 gallons per flush (GPF). This dual flush function provides the flexibility to choose between a partial flush for liquid waste and a full flush for solid waste. Not only does this help in water conservation, but it also contributes to reducing your water bills.
The 12″ rough-in size of the St. Tropez toilet makes it compatible with most standard plumbing setups, making installation a breeze. Whether replacing an old toilet or installing a new one, the convenience of this toilet's dimensions ensures a hassle-free setup process.
One notable benefit of the St. Tropez One Piece Toilet is its ease of cleaning. The one-piece design eliminates hard-to-reach crevices and gaps where dirt and bacteria can accumulate. Such design feature simplifies the cleaning process, allowing for quick and efficient maintenance. The smooth surface of the ceramic material also makes wiping down the toilet effortless, saving you time and effort.
Also, the St. Tropez Piece Toilet comes with a comfortable plastic seat. While some users may prefer a seat made of alternative materials such as wood, the plastic seat provided with this toilet offers satisfactory comfort and durability. It is designed to withstand regular use without compromising on user experience.
The package includes a wax ring and installation hardware, ensuring a smooth and straightforward installation. With all the necessary components provided, you can have the St. Tropez toilet up and running quickly.
In terms of performance, the St. Tropez toilet delivers reliable and efficient flushing capabilities.
The single flush system effectively clears waste with minimal water usage, promoting environmental sustainability. Despite its water-saving feature, the flushing power of the St. Tropez toilet is commendable, effectively removing waste in one flush.
The elongated shape of the toilet bowl enhances user comfort, allowing for a more relaxed sitting experience. The extra space provided by the elongated bowl design offers improved ergonomics, making it suitable for individuals of all body types.
Whether you're spending a few minutes or longer on the toilet, the St. Tropez toilet ensures a comfortable and enjoyable experience.
The sturdy construction and attention to detail ensure a clog-free operation, minimizing the need for maintenance. The reliable flushing system and high-quality components contribute to the overall performance of the St. Tropez toilet, meeting the high standards set by Swiss Madison.
Things to Consider before purchasing
While the St. Tropez One Piece Toilet offers numerous benefits, it is essential to consider a few drawbacks before making your purchase decision.
Some users have reported that the plastic seat may feel less durable than other materials, such as wood.
However, it should be noted that the plastic seat still offers satisfactory comfort and longevity. It is a matter of personal preference and budget considerations.
This Swiss Madison needs more space due to its elongated shape. If you have a smaller bathroom or limited space, it is crucial to ensure adequate clearance to accommodate this toilet without any spatial constraints. Measure your bathroom carefully to ensure a proper fit.
Related Posts:
Pros
Sleek and modern design enhances the aesthetics of your bathroom.
An elongated shape provides added comfort during use.
Durable ceramic construction ensures longevity.
Water-saving flush system with 1.28 GPF helps reduce water consumption and lower utility bills.
The dual flush option allows for partial or full flushing, improving water efficiency.
Compatible with most standard plumbing setups with its 12″ rough-in size.
Easy to clean due to the one-piece design and smooth ceramic surface.
Plastic seat offers satisfactory comfort and durability.
The package includes a wax ring and installation hardware for convenient setup.
Reliable flushing performance ensures effective waste removal.
Cons
The plastic seats is less durable compared to other materials like wood.
An elongated shape need more space,
Less suitable for smaller bathrooms.
Our Verdict
The Swiss Madison Well Made Forever SM-1T254 St. Tropez One Piece Toilet is a top-notch option for those seeking a combination of style, performance, and water efficiency. Its sleek design, efficient flushing system, and ease of cleaning make it an excellent choice for any modern bathroom. Suppose you prioritize functionality, durability, and a contemporary aesthetic. In that case, the St. Tropez One Piece Toilet by Swiss Madison is a worthy investment that will enhance your bathroom's functionality and visual appeal for years to come.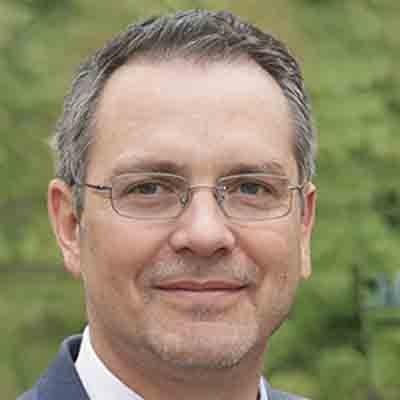 I'm Alex Miller, a specialist in all things toilet plumbing. With over 5 years of dedicated experience in the field, I've seen it all and fixed it all when it comes to toilets. Whether you're dealing with a stubborn clog, a leaky tank, or just looking for the best toilet for your home or commercial space, I've got you covered.
My journey as a toilet plumber has taken me into countless homes and businesses, where I've tackled many toilet issues. From the most common problems to the trickiest of challenges, I've honed my skills to ensure your toilet works flawlessly.
At https://toiletsadviser.com/, I'll share my expertise and insights to help you keep your toilet in top-notch condition. Plumbing issues are frustrating, but with the right guidance, you can avoid them or resolve them swiftly. I aim to simplify your life by providing easy-to-understand tips and solutions for common toilet plumbing problems.
I'll also review the best toilets and brands available on the market. With so many options, choosing the perfect toilet can be overwhelming. That's where my expertise comes in. I'll break down the pros and cons of different models, helping you make an informed decision that suits your needs.
So, whether you're dealing with a troublesome toilet issue or simply looking to upgrade to a more efficient and comfortable throne, stay tuned to https://toiletsadviser.com/. I'll be your trusted source for expert advice and recommendations in the world of toilets.